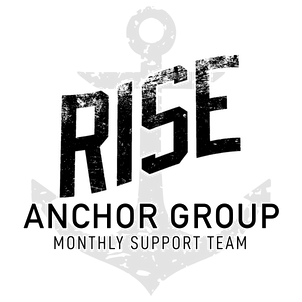 An anchor represents a safe place for a person navigating incarceration and reentry, and symbolizes stability and security. Your monthly donation to RISE and partnership as a RISE Anchor Group member will provide program continuity for our Builders, improve public safety, build wealth for families, and stop generational cycles of incarceration.
We plan to convene this group twice a year for in depth RISE updates and unique engagement opportunities. Become an Anchor for our Builders, providing the strong foundation they need to be successful.
We thank you for your continued support of RISE and our Builders.
Can you help us reach our goal of 200 Anchor Group Members?

By clicking the PayPal button above, you will be redirected to PayPal's secure website to complete your donation.
---
Choose Your Monthly Donation