SHARE Omaha Do Good Week: Wish List Wednesday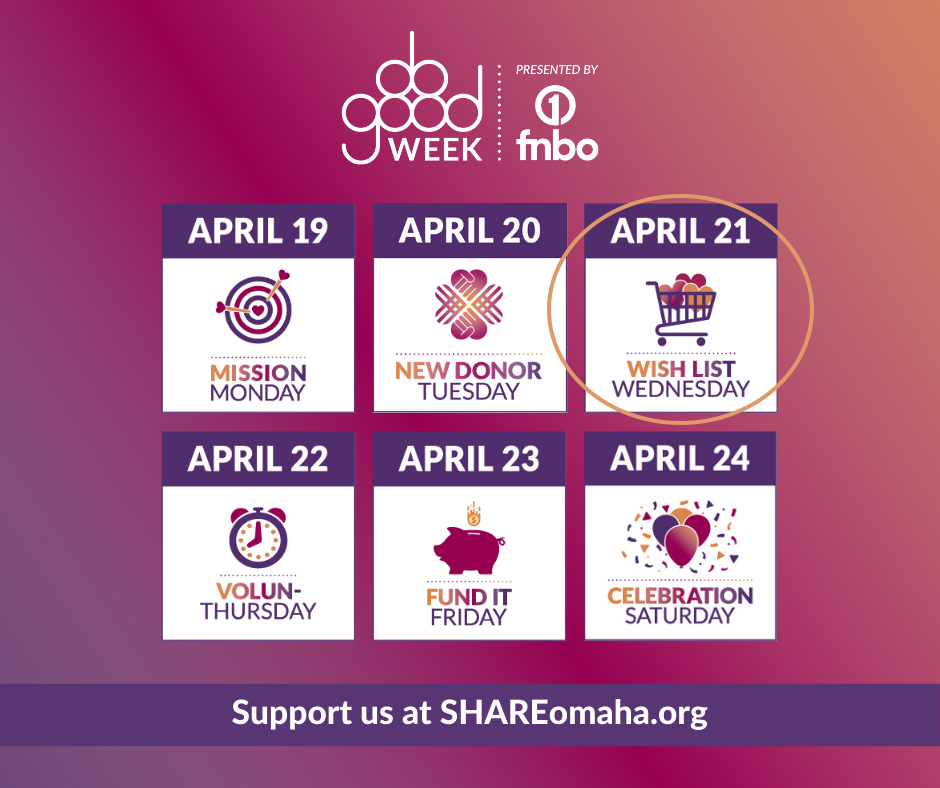 Last year, 2020, marked the end of Omaha Gives – thank you for your past support! Mark your calendars for a new way to support our needs. Join in SHARE Omaha's Do Good Week, April 19-21, presented by FNBO. This week is focused on all forms of support for local causes and we can't wait to see what the Omaha metro can do when we give together for more than one day. Do Good Week makes it easy to support us with your dollars – and more!
As we are focused on successful reentry during a pandemic this year, all of your forms of support are needed – your dollars, your time and your items. SHARE Omaha's Do Good Week is the time to make our mission happen.
How can you help on Wish List Wednesday? Help support our Welcome Home bags given to RISE program participants when they reenter the community!