Virtual Modified Coaching Event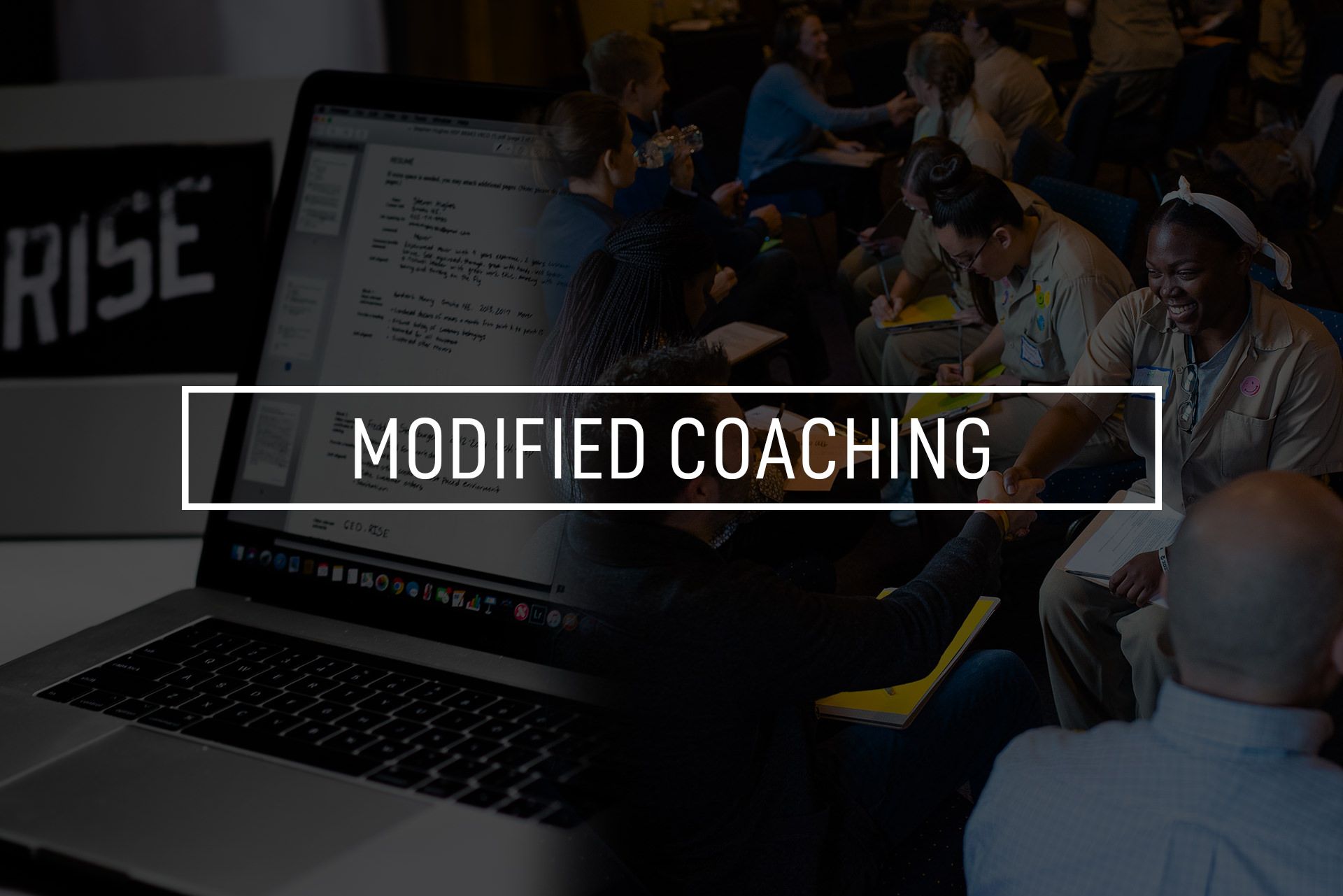 Coaching Days are an opportunity for our Builders to receive feedback on resumes, personal statements, and interview skills. However, because of precautions in place due to COVID-19, RISE has created a self-paced, at-home Modified Coaching Event for volunteers to keep providing such important help to our program participants!
For this Modified Coaching Event, volunteers will be assigned a RISE Builder via private RISE Coaching Portal, where they will review a personal statement, cover letter, resume, and beginning phase of business ideation. While reviewing these crucial pieces of RISE's program (and the reentry process), volunteers will submit honest feedback via a guided online Google Form.
Important things you should know:
- This is roughly a 2-3 hour time commitment, however, it is all self-paced and can be done from the comfort of your own home.
- You will need computer access to complete this volunteer opportunity. Unfortunately, this opportunity is not optimal from your mobile device.
- There is a hard completion date deadline of August 21st, 2021.
- There are no prerequisites to volunteer for the Modified Coaching Event! If you have ever spent time in the workforce, you're qualified!