RISE Family Wellness Collective: Program Launch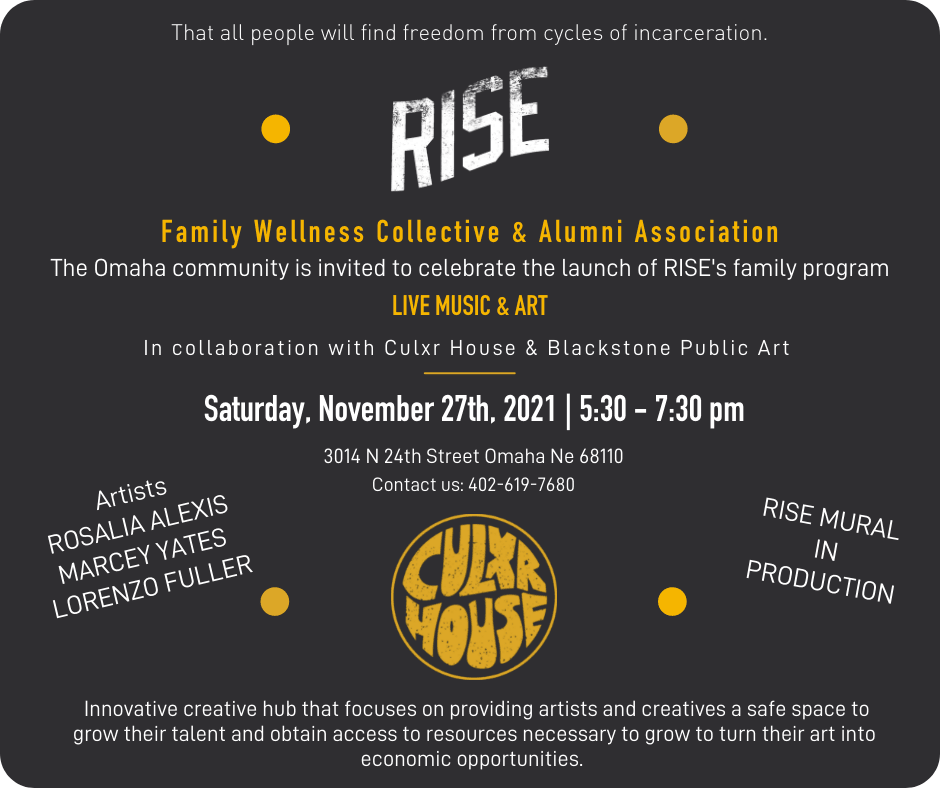 The Omaha community is invited to celebrate the completion of our very first Family Wellness Collective. Listen to live local music and view some of the work by the Omaha artists collaborating with Builders to create a mural representing RISE Family Love to be located in the Blackstone neighborhood. Learn about the program while enjoying food and family friendly drinks. Spend time helping us create a new piece of art to memorialize the evening. Raffle prize giveaways for family fun outings.
Everyone is welcome: RISE Builders and graduates, Alumni, Community Volunteers, Supporters, Well-wishers!
Join us for live music and art!
Artists:
Rosalia Alexis
Marcey Yates
Lorenzo Fuller
RISE mural in production!
Culxr House is an innovative hub that focuses on providing artists and creatives a safe space to grow their talent and obtain access to resources necessary to grow and turn their art into economic opportunities.