Local Art Plug Presents: Plugged In! An NFT Experience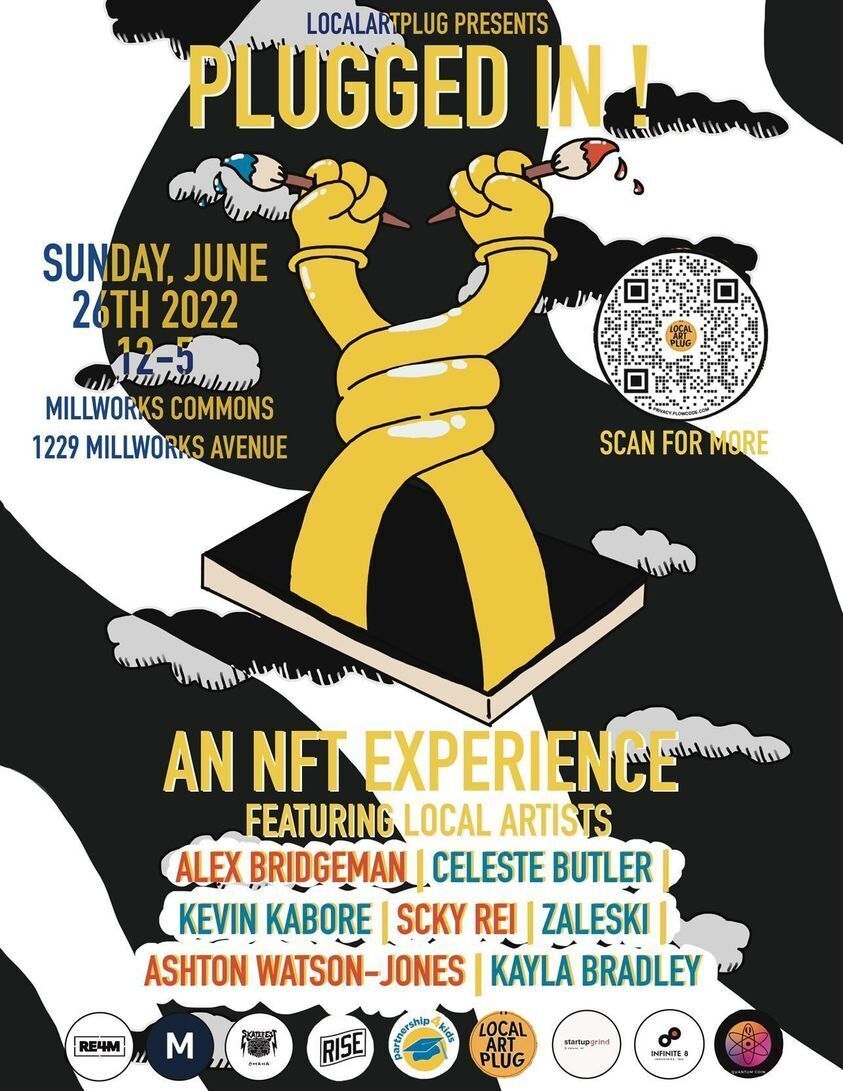 Local Art Plug Presents: Plugged In! An NFT Experience
Taking place on Sunday, June 26th, Plugged in an NFT experience 2022 is Omaha's largest NFT event at Millwork commons located at 1111 North 13th Street. Our primary objective is to bring together tech, the community, and artists to celebrate and represent Omaha's creative culture. We will create a safe and ecologically responsible place for our visitors while shedding light on our diverse local artists, businesses, and nonprofits in a fun, creative, and communal way.
Leading up to the event we held NFTformationals in partnership with Culxr House to help teach and inform the community about the opportunities in this new and growing space. We will continue to host NFTformationals after the official Plugged in! event to continue spreading this knowledge. To date, we've helped 7 artists create and mint non-fungible tokens (NFT's) in preparation for the event.
Millwork Commons, where Plugged in! will be hosted, is an incredible example of what can be created when the power of community, tech, and art come together. A building that once housed milworkers and furniture makers is now a fast-growing a pillar in the community, where ideas are born and leaders gather. After meeting with Millwork team and learning of their mission, I knew this organization would be the perfect one to host an NFT-focused event.
One of the future visions for Local Art Plug is to make art accessible and give artists the tools to amplify their careers. Starting at Millwork Commons, our goal is expand and continue building on top of this event with the intention to grow Nebraska into an NFT/Web3 hub in the midwest.