There are countless ways to get involved with our organization!
If you're the type that likes to see the fruits of your labor, check out our volunteer opportunities where you can make a direct impact on those we serve.
We also appreciate those that may not have the time, but have the wherewithal to make a difference financially. If you're interested in seeing what's going on, visit our calendar of events.
---
Upcoming Events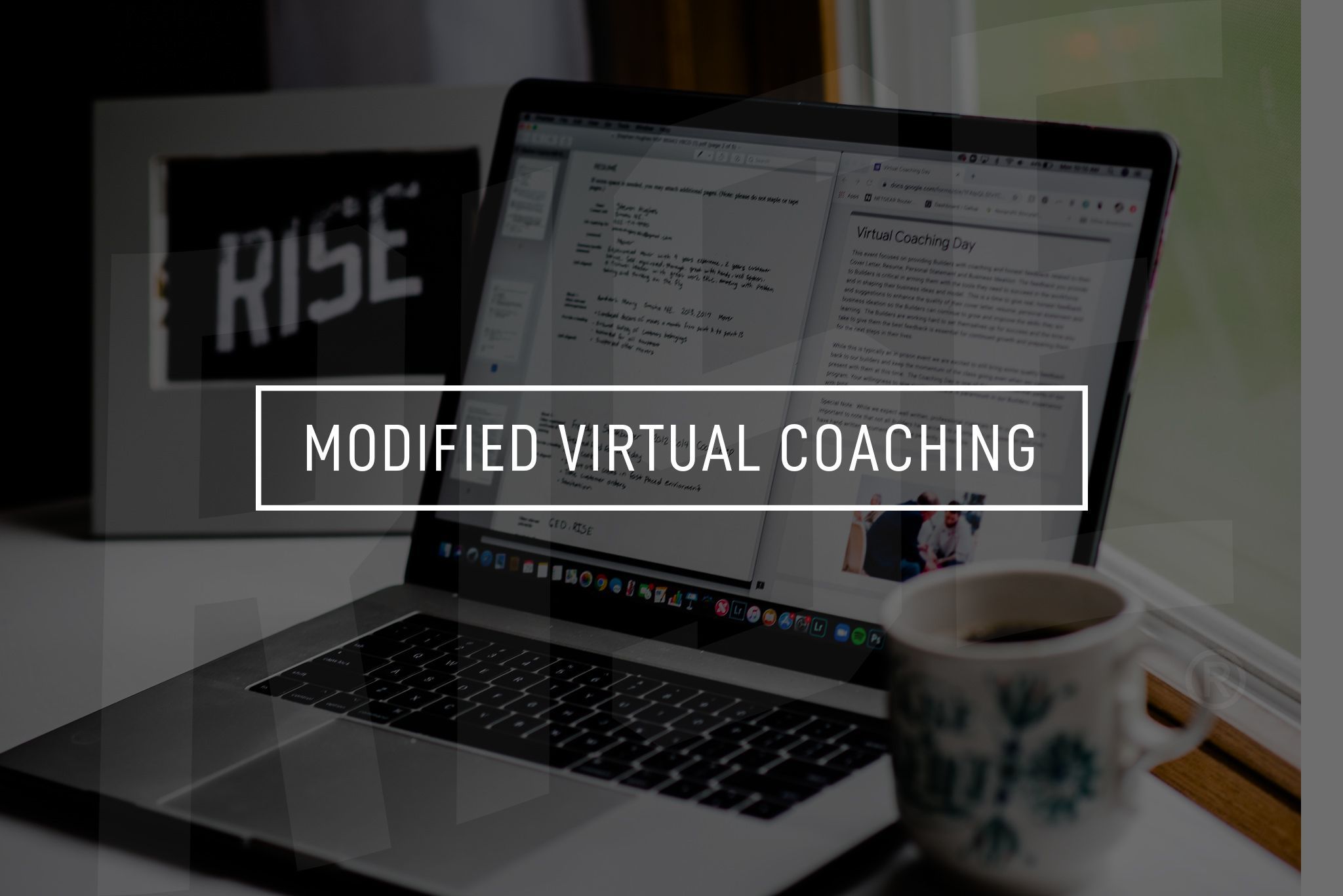 We need 130 volunteers for this event!
Online Modified Coaching provides an opportunity for our program participants to receive in depth feedback on resumes, personal statements, and interview skills.
For this Modified Coaching Event, volunteers will be assigned a RISE program participant via private RISE Coaching Portal, where they will review a personal statement, cover letter, resume, and beginning phase of business ideation. While reviewing these crucial pieces of RISE's program (and the reentry process), volunteers will submit honest feedback via a guided online Google Form.
Important things you should know:
- This is roughly a 2-3 hour time commitment, however, it is all self-paced and can be done from the comfort of your own home.
- You will need computer access to complete this volunteer opportunity. Unfortunately, this opportunity is not optimal from your mobile device.
- There is a hard completion date deadline of May 23rd, 2022.
- There are NO prerequisites to volunteer for the Modified Coaching Event! If you have ever spent time in the workforce, you're qualified!