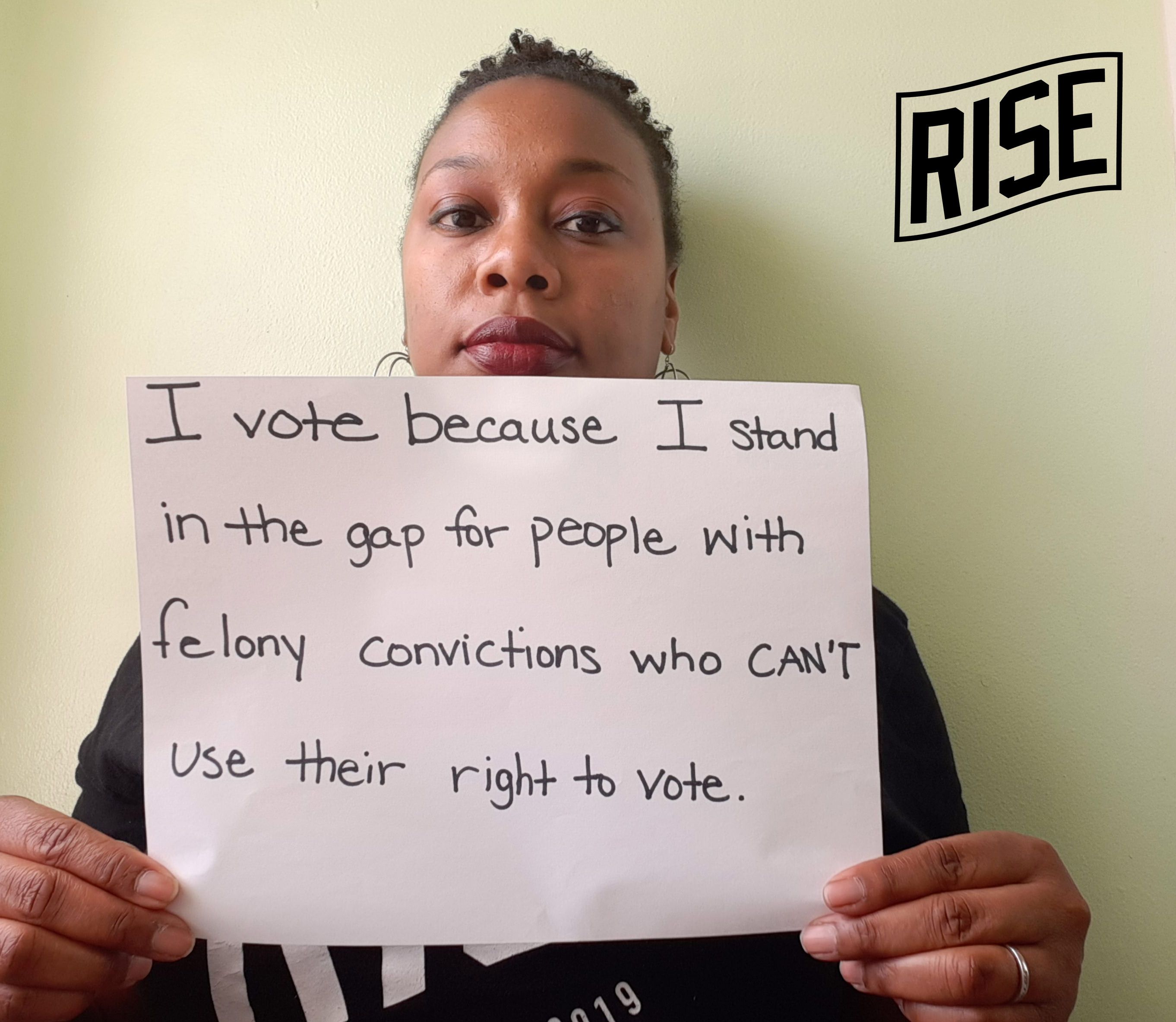 There are more than 17,500 Nebraskans who cannot exercise their right to vote. People with felony convictions must wait 2 years after completing their sentences to vote, however laws may vary depending on state.
This means if someone is released from incarceration, working and paying taxes, they can't vote for 2 years. If someone is on parole, the 2 years doesn't start until after they have completed their parole.
That's a long time for someone to be in the community, navigating barriers and not being allowed to participate in the process for decisions that affect them.
Help RISE stand in the gap for our Builders and other formerly incarcerated individuals who can't vote.
Here's how:
Complete the green vote by mail application you've received in the mail, or print (or make your own) from the Secretary of State's website.
Mail in your application, put it in county election dropbox, or take a picture and email it!
Once your ballot comes in the mail, fill it out, mail it back or put it in a dropbox.
Don't forget! May 1, 2020 is the last day to request a ballot to be mailed to you!