Addressing the Workforce and Nebraska Prison Crisis
April 11, 2019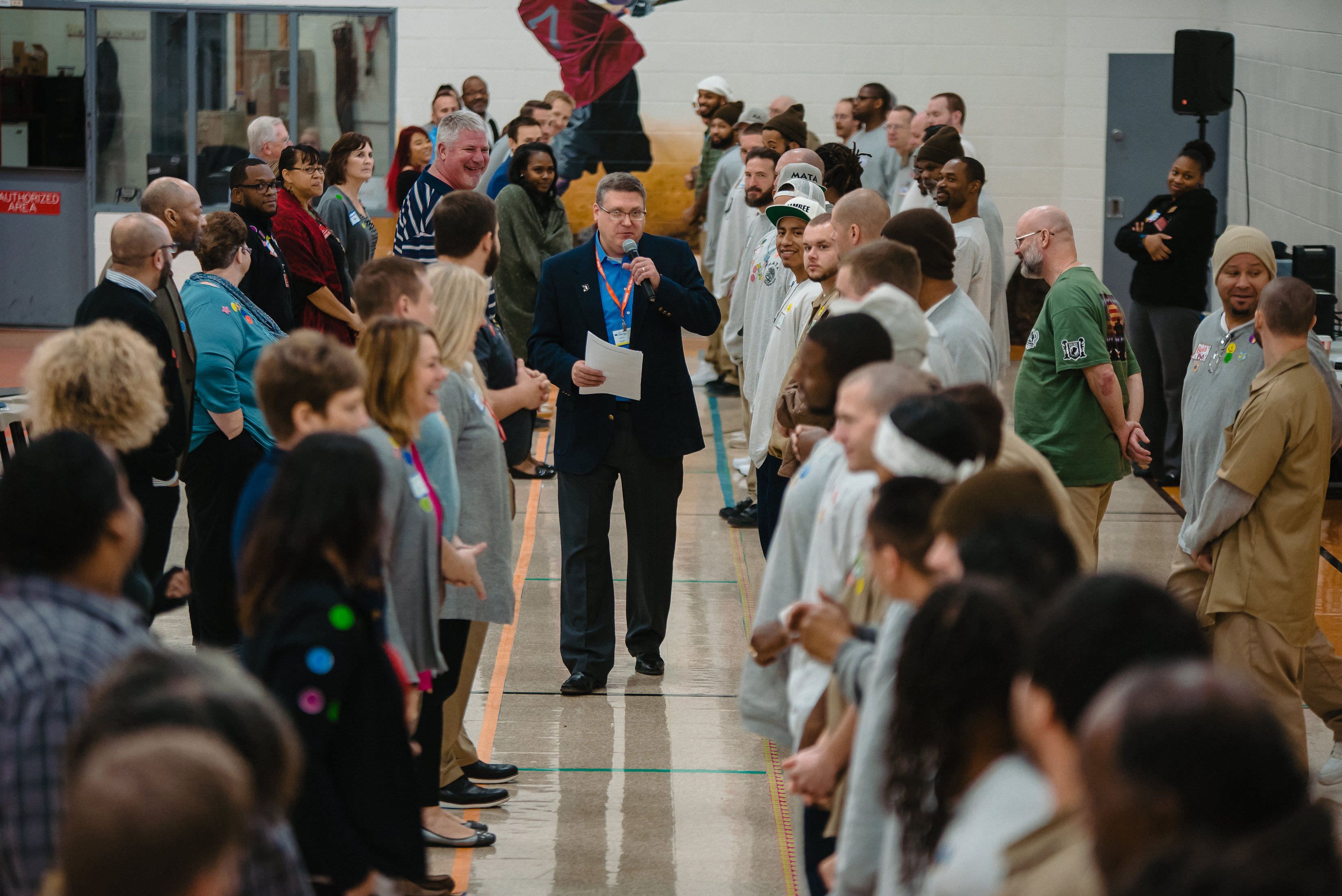 Pre-release and post-release incarceration programs connecting an overlooked workforce
I read the Omaha World-Herald article last week regarding Nebraska's workforce crisis with great interest as we continue to struggle to find suitable employment for our RISE program graduates returning to Nebraska communities from prison.
The President of Nebraska's Chamber of Commerce and Industry stated that this is "now the most pressing economic issue in the state." The case is made that boomers are retiring and the number of work-age Nebraskans is declining.
Companies are considering leaving the state to places they can meet their workforce needs and some are already hiring employees in other markets. The Governor was quoted in the piece stating that "workforce development has long been the focus of his administration."
It wasn't lost on me that in the same paper, the same day, the editorial piece was all about the "Nebraska Prison Crisis." We hit a state record high this month surpassing 5,500 people incarcerated in Nebraska prisons. The system is at 163% over capacity making ours the 2nd most overcrowded system in the country just behind Alabama.
These two juxtaposed crises are not mutually exclusive. There is enough public indictment of the systems, organizations and constructs that create and perpetuate these crises. Knowing what we know, I'm more interested in exploring how we solve for both around employment. Returning citizens need good jobs which lowers recidivism and improves public safety. Nebraska businesses need to meet workforce demands in a historically low unemployment environment. We can easily connect these dots.
RISE runs an innovative, holistic six-month pre-release program in 7 Nebraska state prisons focused on workforce readiness. Our graduates return to the community with updated resumes, a personal statement that helps them talk about their expertise and how to discuss their incarceration in a dignified way, interview skills and a ready-to-work attitude.
The character development and entrepreneurship aspects of the program give returning citizens hope, confidence, accountability and a plan. RISE supports graduates when they come home through intensive case management, workforce readiness support, and a business incubator for those pursuing entrepreneurship.
Metropolitan Community College's 180 RAP program, UNO, Black and Pink and other organizations are providing skill-based training for incarcerated individuals that help them become workforce ready in high demand fields. Our program participants are also working towards welding certifications, OSHA training, associates degrees, CDL licensing and construction certifications to name a few.
If businesses are willing to be creative and provide opportunities to returning citizens, there are federal funds and incentives they can access, including tax credits, insurance bonds and wage reimbursement to offset the cost of any additional on-the-job training a new employee would need. We have RISE graduates returning to the community just about every week at this point in need of job opportunities that could help employers meet their workforce gaps.
90% of RISE graduates that have returned to the community are currently employed, but many are under-employed. They are capable of filling high wage and high skill jobs in tech and manufacturing if given the opportunity and proper training. The desire, talent and ability are there.
If employers are willing to put a stake in the ground and proudly make second chance hiring a part of their organizational mission, it will help their bottom line while removing the social stigma associated with people rebuilding their lives with felony backgrounds.
Here are some practical next steps and considerations where RISE and other reentry organizations can play a role in connecting an overlooked workforce to the job shortage:
RISE can help employers connect with the federal incentive programs administered locally through Heartland Workforce Solutions and the Nebraska Department of Labor.
 
Send a team from your business to volunteer at a RISE in-prison coaching event. We need to remove barriers and create connections, and bringing the business community together with citizens preparing for reentry builds empathy, trust and opportunity. Your business teams will better understand the employment needs of returning citizens and become more receptive to second chance hiring. These interactions bring hope and confidence to returning citizens and the potential for a workforce pipeline to your organization.
 
Whether you are in the tech space, manufacturing space or run a small business struggling to meet workforce needs, let's talk! The better we understand the minimum qualifications necessary to fill your roles, the more we can be doing both pre-release and post-release with our program participants to provide them with training that will meet your hiring needs. If there are things you require that we don't offer in our program it is because other reentry groups are doing them and we can connect you. If no one is doing it, we can partner with you to figure out the best way to deploy the proper training you require.
Many citizens in our state will be paroling quickly over the next few years based on a federal mandate to get overcrowding down by 2020. RISE and other reentry groups are working diligently to make that transition as smooth as possible both pre-and post-release, but it won't be successful without the commitment of our business community to provide opportunities.
89% of people that recidivate don't have a job at the time they are re-arrested. 1 in 3 Nebraskans go back to prison once they get out within 3 years. We're better than this and there are practical things we can do together to create a mutually beneficial win-win for employers and returning citizens. RISE is ready to have this conversation and talk solutions.
Jeremy Bouman
Founder & CEO, RISE
402-981-4119
Jeremy@seeusrise.org