Hiring for Stability
What employment means to reentry
RISE's Nebraska reentry program knows the importance of employment
By Jeremy Bouman, CEO
October 19, 2019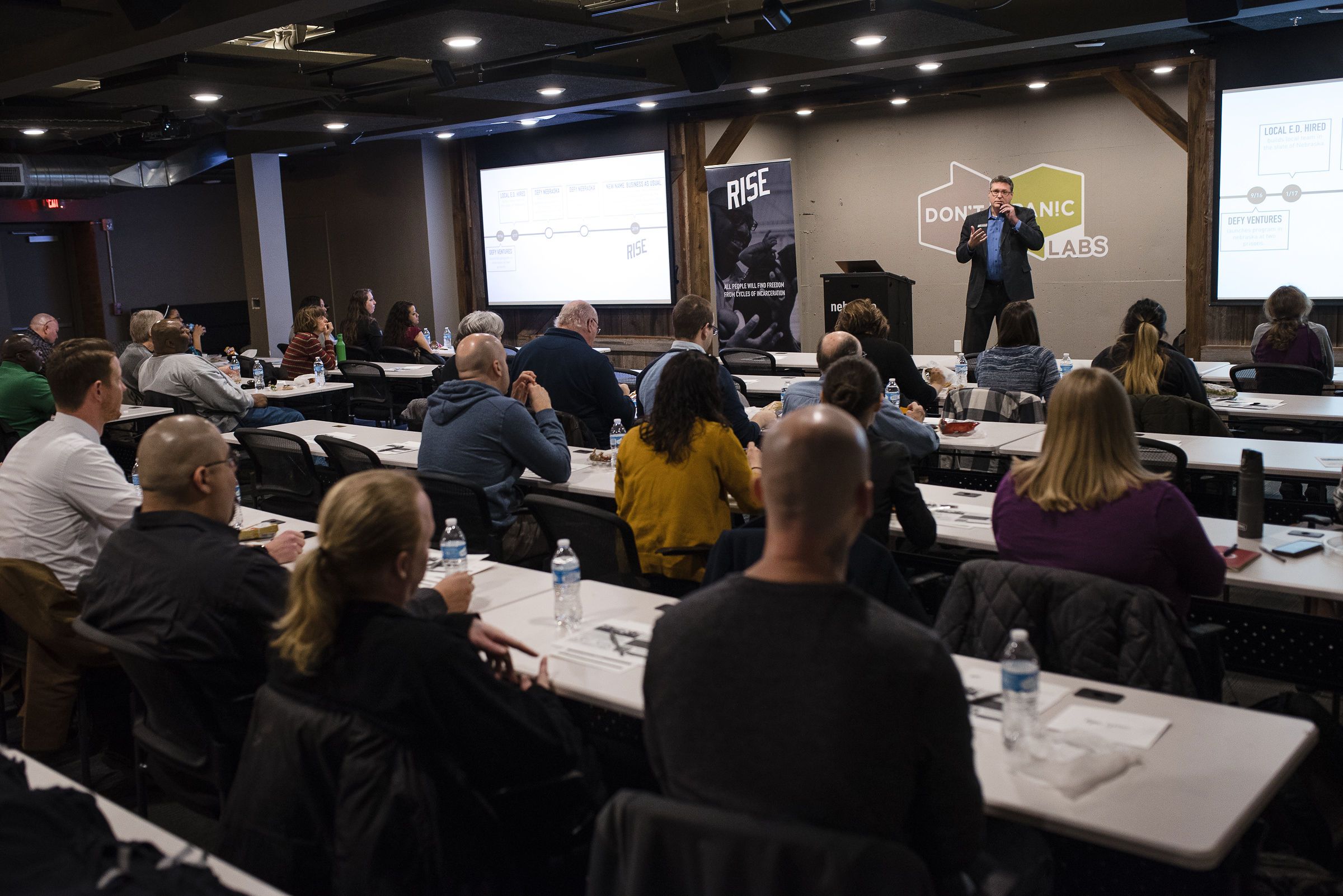 "A job isn't a silver bullet, but it can be the difference between reentry stability and re-incarceration."
When "Keith" (name protected) was released from prison last fall, I was less worried about his reentry employment options than some other RISE program graduates releasing around the same time based on his experience and education. Keith has 15 years of work experience prior to his incarceration. He earned a bachelor's degree in business from a local university.
Our reentry specialists sent him on job interviews, and I wasn't surprised when he was turned down by the first few companies, as employment is a hurdle of reentry regardless of experience and education. I was surprised when the rejections started piling up for Keith over the following weeks and 15 employers turned him down.
Two companies hired Keith only to let him go on his first day of work after changing their mind about his felony background. In both instances, he was elated to receive an offer and start a job, only to be crushed when he reported to work.
Keith's confidence deteriorated and hopelessness started taking root. He was living in his truck and interviewing whenever given the opportunity, washing his interview outfit at different people's houses. Homelessness and desperation around his unemployment lead to a drug relapse.
Keith continues to struggle a year later and months pass by that we can't track him down. The statistics say he is likely to recidivate.
A job isn't a silver bullet, but it can be the difference between reentry stability and re-incarceration.
Much of recidivism can be traced to returning citizens reoffending during their first 100 days out because they can't get a job, they lose confidence and hope, and often return to illegal means to earn money and survive. 89% of people in the U.S. that reoffend don't have a job at the time they do.
A National Institute of Justice report tells us that 60-75% of people released from prison remain unemployed one year after their release, just like Keith.
The Prison Policy Initiative reports that formerly incarcerated people in 2018 were unemployed at a rate of over 27% higher than the U.S. unemployment rate during any historical period, including the Great Depression. This perpetual labor market punishment creates a counterproductive system of release and poverty, hurting everyone involved: employers, taxpayers, and formerly incarcerated people looking to break the cycle.
Nebraska businesses are struggling to recruit and retain the workforce they need to operate and meet their production and customer demands. According to the Bureau of Labor Statistics, the unemployment rate in Nebraska sits at 3.1%, the 14th lowest state unemployment rate in the U.S. We're seeing more Nebraska businesses considering reentry hiring for the first time out of necessity. RISE has program graduates prepared to step into these critical vacancies.
Two large-scale studies, one by the U.S. military and another by the Johns Hopkins Hospital and Health System, both provide evidence that, when hired selectively and appropriately supported, returning citizens are superior workers.
RISE provides pre-release programming including pre-employment training, job readiness skills, mock interviewing practice, resume review, case management and employment support to our graduates upon release. RISE reentry specialists are thoughtful about fit to organization and fit to role for our job-ready program graduates.
We need more employers willing to give people returning from incarceration the path to economic stability. RISE works closely with the Nebraska Department of Labor to help businesses access federal incentive programs available for "second-chance" hiring.
Ask RISE how to access these incentives when hiring RISE graduates and we will connect you with our partners at the Nebraska Department of Labor.
Here are three options for your business to consider:
• The Work Opportunity Tax Credit (WOTC) is an end-of-the-year tax credit for employers who hire individuals from target populations; this tax credit is only available to new hires. A new hire who has been convicted of a felony AND has a hiring date that is not more than 1 year after the conviction or release from prison would fall into a target population.
• The Federal Bonding Program provides fidelity bonds to employers with significant barriers to securing or retaining employment; a criminal background is considered a significant barrier. The bond protects employers from dishonest acts – theft, forgery, larceny, and embezzlement. The employer receives the bond for free through the Nebraska Department of Labor as an incentive to hire the applicants. The bond has a $5000 limit with $0 deductible and covers the first 6 months on employment.
• The Workforce Innovation and Opportunity Act (WIOA) is also an option for employers. It is a great way for employers to receive partial or full wage reimbursement for hiring someone with a barrier to employment (i.e. lack of skills, lack of education, criminal background, etc.).
The wage reimbursement is there to offset the cost of any additional on-the-job training a new employee would need.
RISE employer partners are benefitting from high employee engagement, loyalty, and lower turnover rates than their peers. Some provide flexible work hours to accommodate meetings with parole officers. Others provide micro-loans for things like car repairs. There is some modicum of risk in every hiring situation, but the implications of not hiring folks like Keith and others returning from incarceration are far greater.
Second chance hiring lowers recidivism, improves public safety, helps companies meet workforce needs and enriches workplace culture. Everybody wins.
If you'd like to learn more about hiring RISE graduates please call me on 402-981-4119 or email Jeremy@seeusrise.org.
---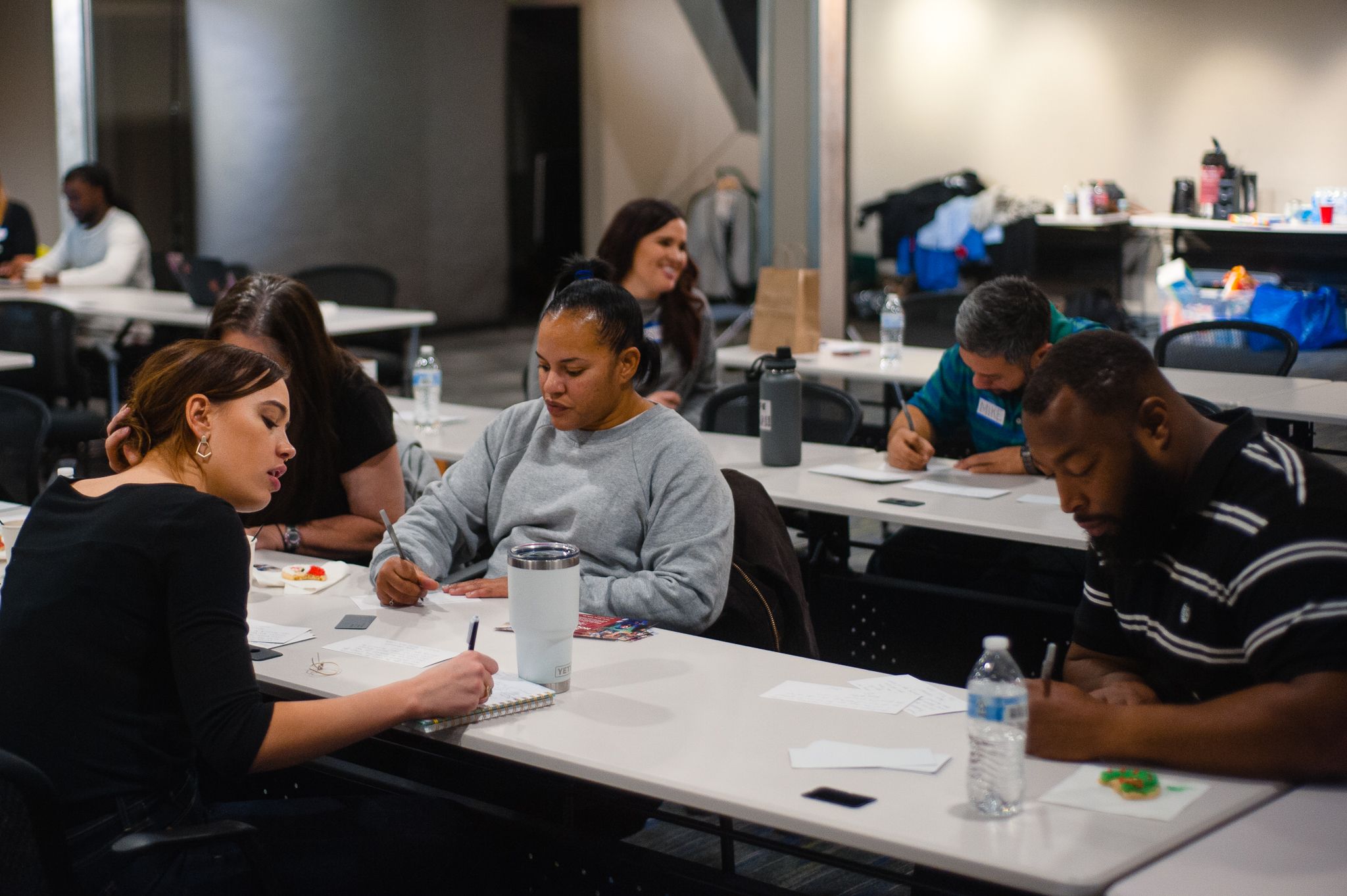 Erica Pieper takes on new role as RISE Reentry Supervisor in late 2019!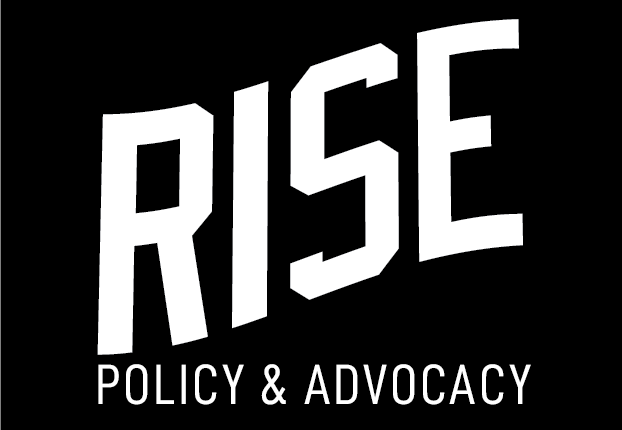 As America is dealing with COVID-19, civil unrest and a great political division, we would be remiss to not mention that 2020 is an historical election year. Elections are important especially because the elected officials' duties will include enacting policies that affect people who are currently and formerly incarcerated.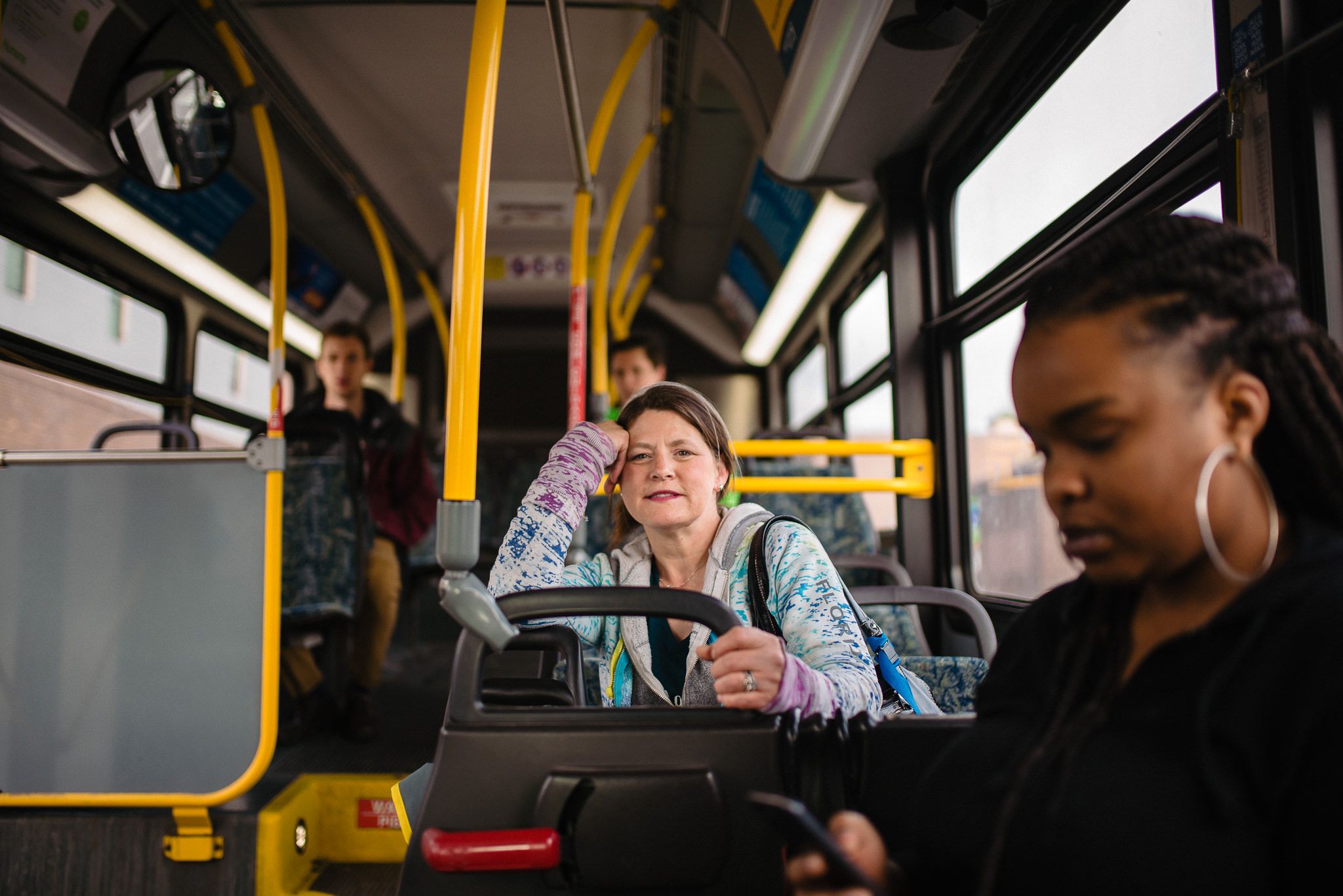 For RISE, success isn't measured in million dollar investments and storefronts. Success comes in understanding ones strengths, overcoming anxieties, and getting through the next "normal day". For this success story, we show a little window into the day-to-day life of a RISE graduate who has reentered the community and is showing great success! Meet Kim.