Reentry Mentoring at RISE!
by Jaxson Schneider, Mentor Coordinator
February 4, 2020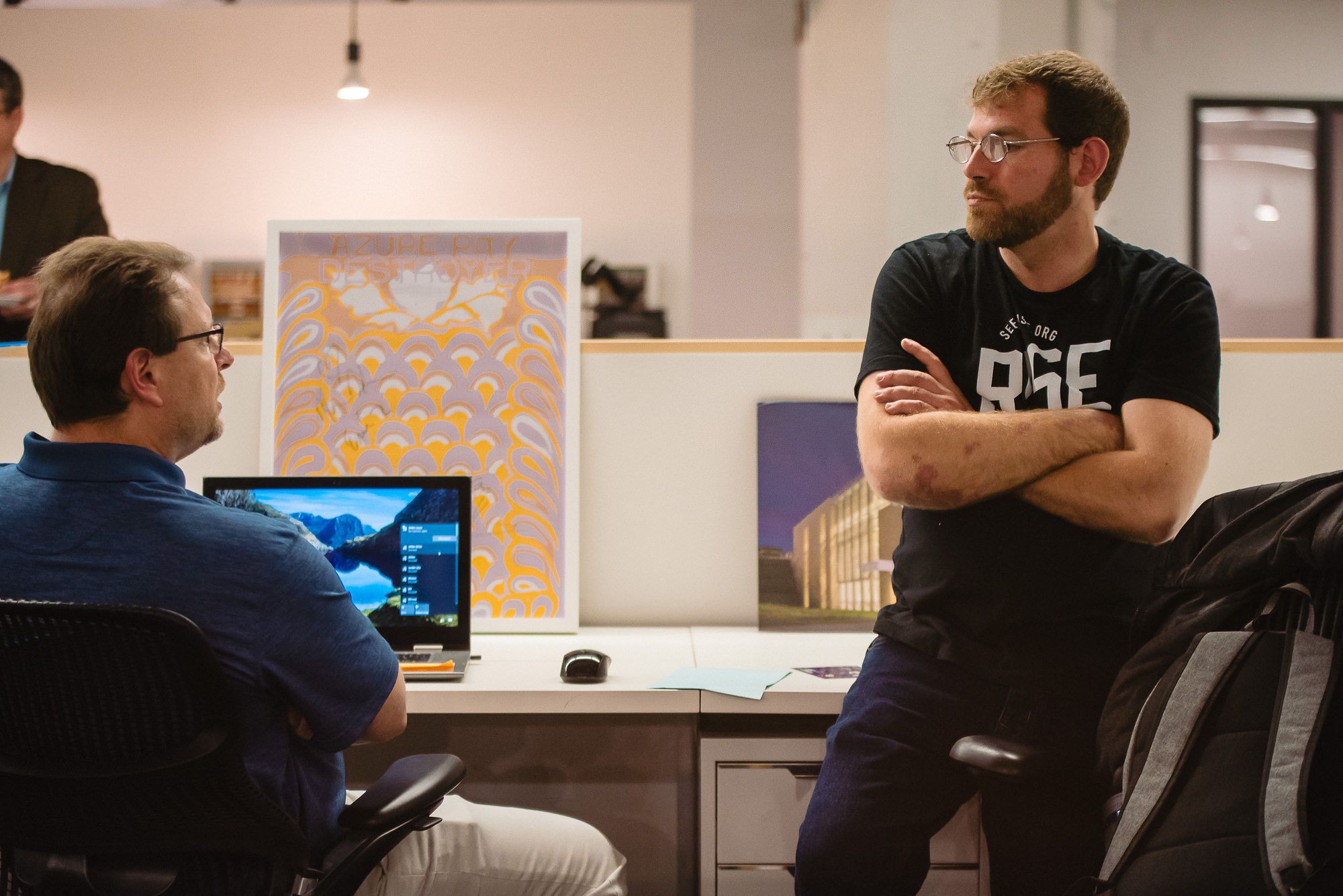 I came to RISE directly from Creighton University. While in school, I had the privilege of regularly connecting students with guests at Siena Francis House over dinner and conversation.
In RISE, I saw a natural progression in the opportunity to build bridges from incarceration to the larger Nebraska community. And now, in the New Year, building bridges is exactly what I'm doing. I'm thrilled to announce RISE is launching our reentry mentor program this month! 
After successfully bringing over 600 volunteers into Nebraska state prisons, we find ourselves asking, not for the first time, how can we better leverage the depth and breadth of experiences our dedicated volunteers bring to RISE? Asking volunteers to be reentry mentors seems a natural step in that direction.
It's no question that I take the mentors and people who listen to me in my life for granted. At work, I bounce ideas like what I'm going to cook for dinner or what I'm doing over the weekend off people every day. Or if I'm not sure how to file my taxes, I have people I can turn to that will help me.
For someone returning from incarceration, all of those little needs and realities are present alongside much bigger, more urgent ones. Emergency questions—where am I going to sleep tonight? how am I going to pay rent let alone child support?—are the norm during the first 90 days or even six months after someone is released.
Checking those baseline boxes is crucial for successful reentry, and RISE reentry staff work hard to secure employment and housing for our program participants among a host of other things.
However, in additional to the day-to-day barriers, there are emotional dimensions to reentry that are also vital for succeeding and thriving throughout the transition. RISE's aim then is for reentry mentors to walk with program graduates as they navigate the crisis that is returning from incarceration.
Relational support and "walking with" is listening over a coffee or calling on a Sunday to ask about the last week. Processing emotions and having someone listen to you as you process or talk about your life is akin to a basic human need. That's a need we think reentry mentors can help us meet.
We tell our graduates at graduation, "When you get out, we got you." And we mean it. We also know that our growing staff of 15 can't do it alone. That's why we're asking you to be a reentry mentor and to grow with a graduate as he/she navigates one of the most vulnerable chapters of his/her life.
If interested, please reach out to Jaxson Schneider (jschneider@seeusrise.org) or fill out an application online. We also have two mandatory reentry mentor trainings coming up on February 6th and 20th so feel free to sign right up for one of those.
---