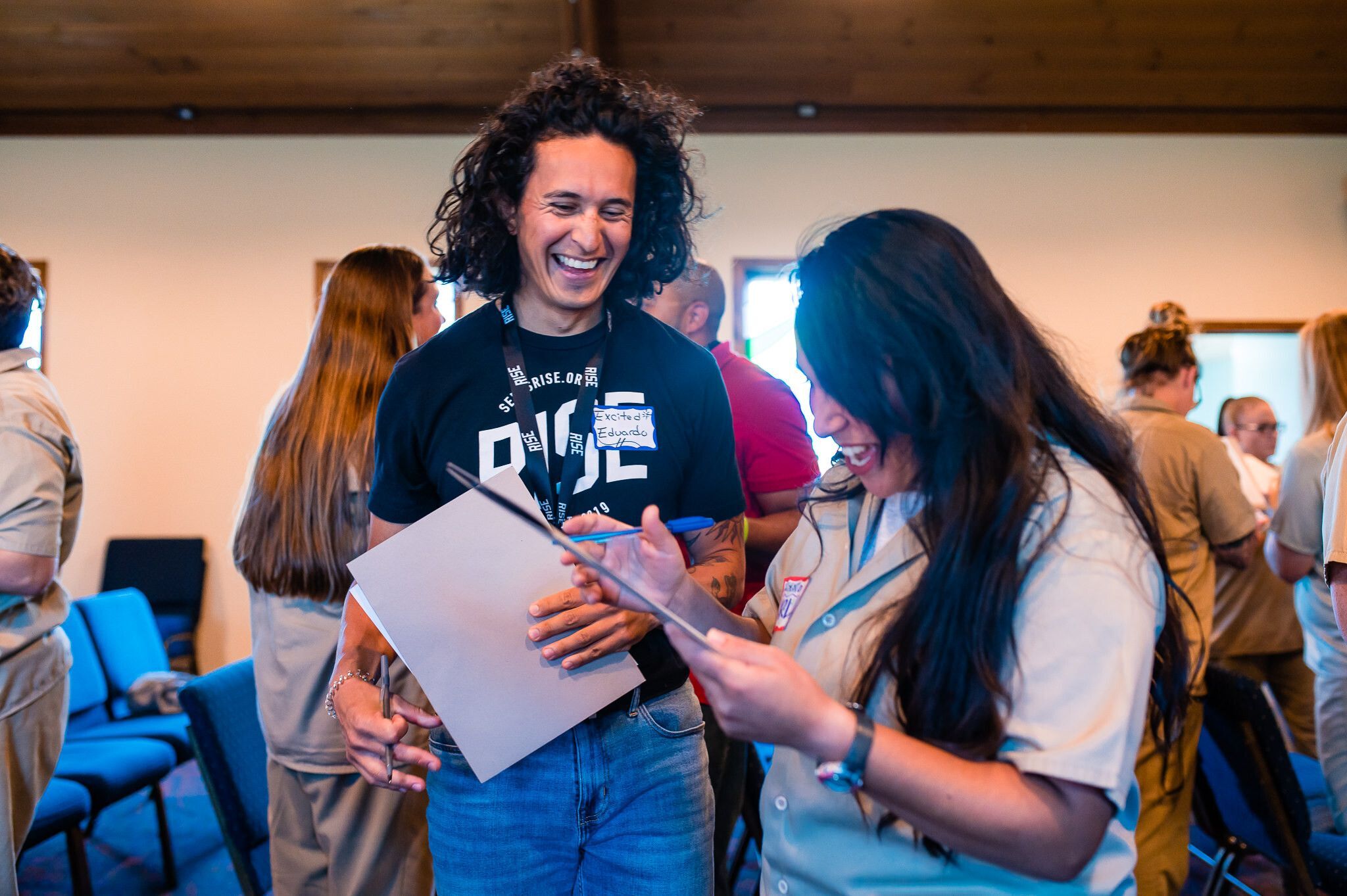 When I met Jen for the first time in class at the Nebraska Correctional Center for Women, she was timid and hesitant to engage with peers and RISE staff. Before her opportunity to graduate the RISE In-Prison Program, Jen was moved to a different facility, the Community Correctional Center in Lincoln (often called work release).
That didn't stop her.
She began working closely with RISE's Prison Program Associate to complete the second half of the RISE program while at work release, without classroom peers and on her own time. As Jen continued the program she was also engaging with a RISE Reentry Specialist and I on a regular basis planning her employment and reentry goals.
Week-after-week Jen continued to display growth in managing time, creating healthy habits, and advocating for herself, while gaining confidence in who she is. Jen eventually went on to present her business pitch idea and become a RISE graduate.
In the weeks leading up to Jen being placed on "job seek", the opportunity to find a job in the community, she met with me and researched employment opportunities, reviewed how to interview, how to engage employers, and updated her resume.
Jen was encouraged to attend job fairs, where she formed relationships with Hiring Managers in companies she wanted to work with.
One of the employment goals she had set weeks before being placed on "job seek" was becoming Forklift Certified. Jen and I were able to coordinate with The American Job Center Lincoln to train and certify her as a Forklift Operator. All of this led to Jen having multiple job offers from her list of chosen employers.
Days after her 21st birthday, Jen began working for the employer she wanted to work with from the beginning, on her desired shift and position. Jen is making the most of her time at Community Corrections and continues to display a tremendous amount of growth since beginning the RISE program.
While this is an immense win for the RISE Employment Program, we continue to see the need for middle to upper management employment opportunities. RISE graduates possess the soft skills, transferable skills and work experience to meet the demands of many different types of positions.
RISE graduates would love your support in creating pathways into the technology, administrative, and management positions. Please contact the RISE Employment Program about employment opportunities.