Reentry Simulation: Nebraska Service Providers
Hosted by RISE & Nebraska Department of Labor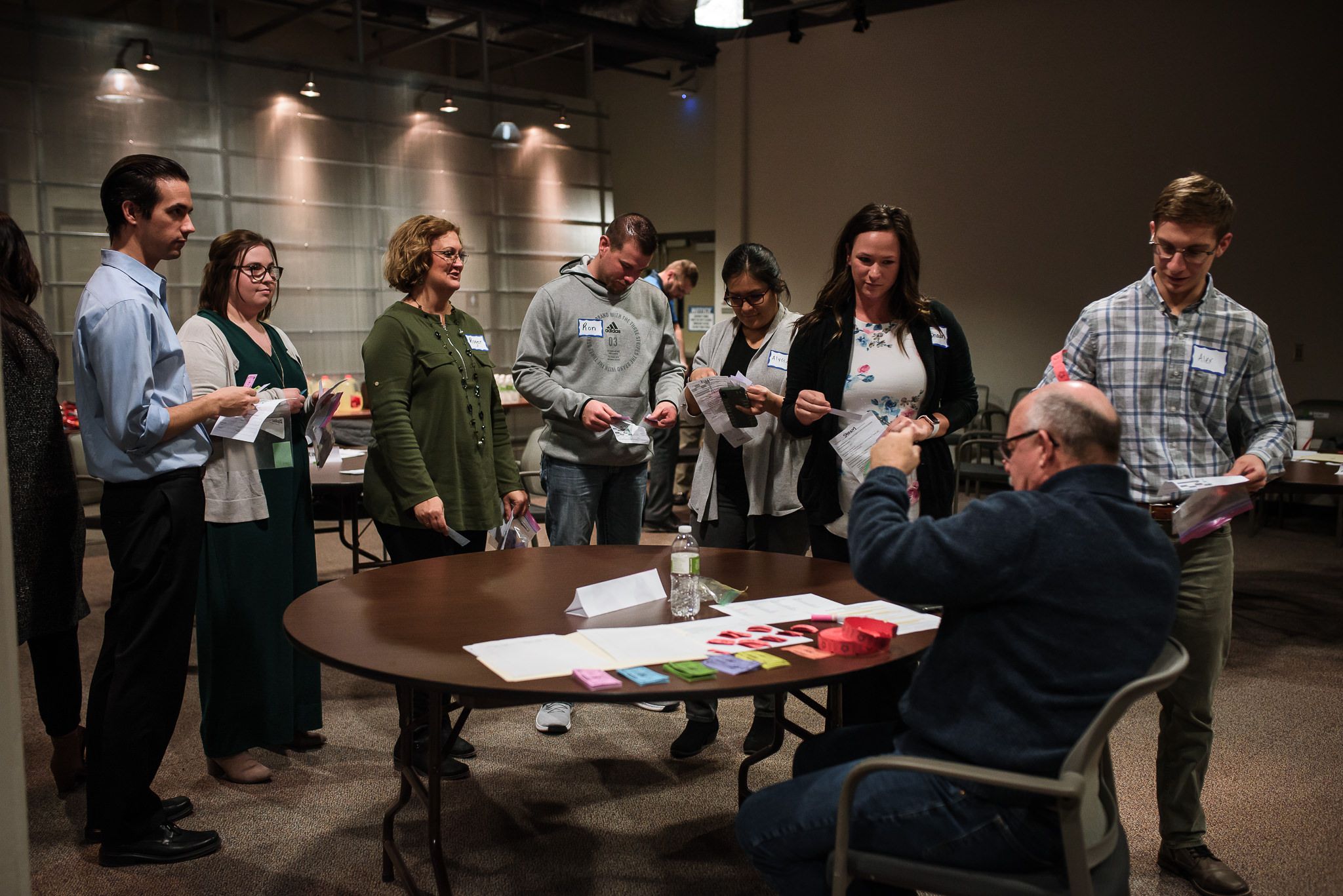 Reentry is crisis.
Financial strain, psychological difficulties, hard-to-navigate family dynamics, employment, and transportation are all common and very real barriers people coming out of incarceration face. Oftentimes, reentry feels like an invitation to fail.
In February, the RISE Reentry team partnered with the Nebraska Department of Labor to host a reentry simulation created by the United States Department of Justice.
Designed for participants to gain an understanding of obstacles faced by people coming out of incarceration, we collectively hosted over 35 participants from CHS, the Department of Labor, the Department of Corrections, and Nebraska Parole.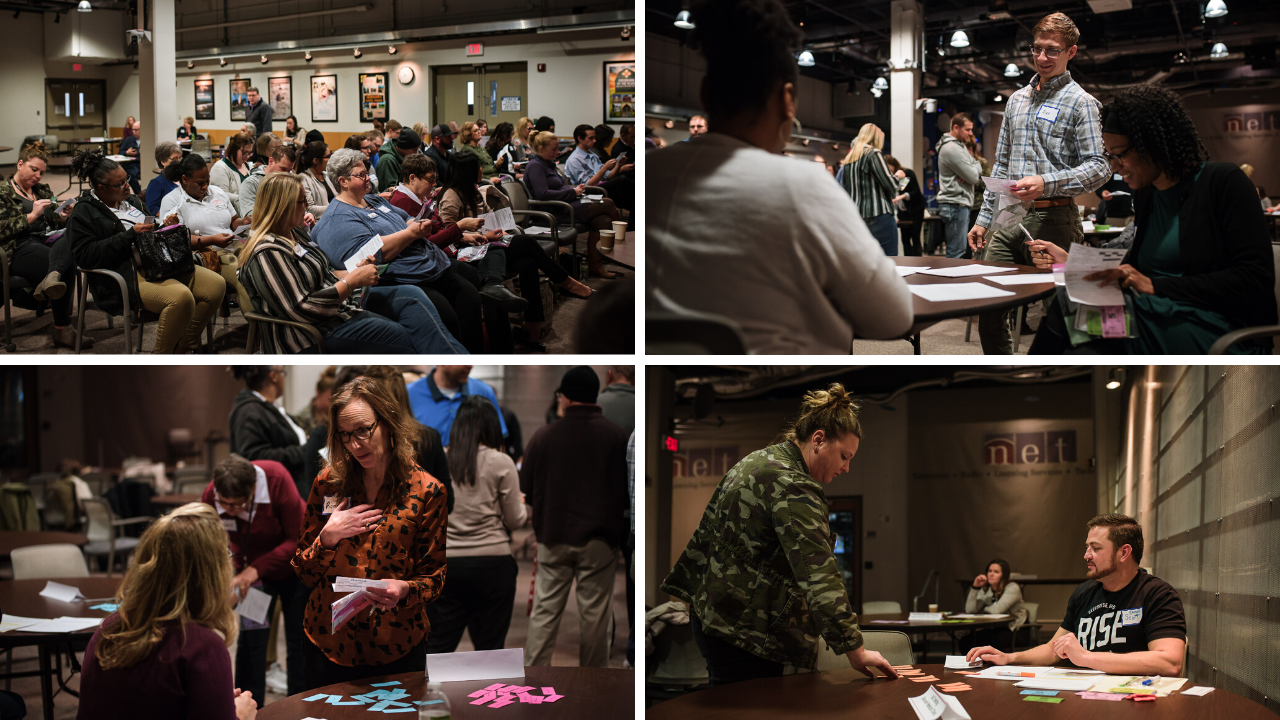 Truly understanding the barriers to reentry is difficult without having lived experience. A reentry simulation will never fully emulated the real day-to-day struggles, but it can bring light to the challenges. Awareness and empathy inspire change in our community.
The reentry simulation mimics one month of reentry within an hour and a half timespan. Each participant assumes the identity of someone coming out of incarceration: criminal background, living and job situation, and weekly tasks they must complete to avoid the risk of being sent back to prison. Each week is represented in 15 minute segments.
Of the challenges presented, acquiring a state ID and transportation were two of the most difficult. Commonly approached and revisited stations, they proved to be needed the most and some of the most difficult things to obtain.
When documents needed to receive a real ID were not presented, participants then needed to purchase a transportation ticket, travel to another station, attempt to obtain and pay for their documents, purchase more transportation back to the DMV, wait in line, and try again.
Without an identification, people cannot apply for housing, bank accounts, welfare, access treatment, or even collect items from a faith-based food pantry. Without the appropriate funds, people cannot afford transportation. It's a revolving door.
While not every participant was issued a "difficult Life Card", they found that just when their new life was looking up, an every-day scenario would come up. Everything from misunderstanding public transportation to being late for court (resulting in a fine or worse), spending money on a child's upcoming birthday, or missing work after coming down with the flu. As it's commonly said, "life happened."
These are all very real scenarios that can impede successful reentry.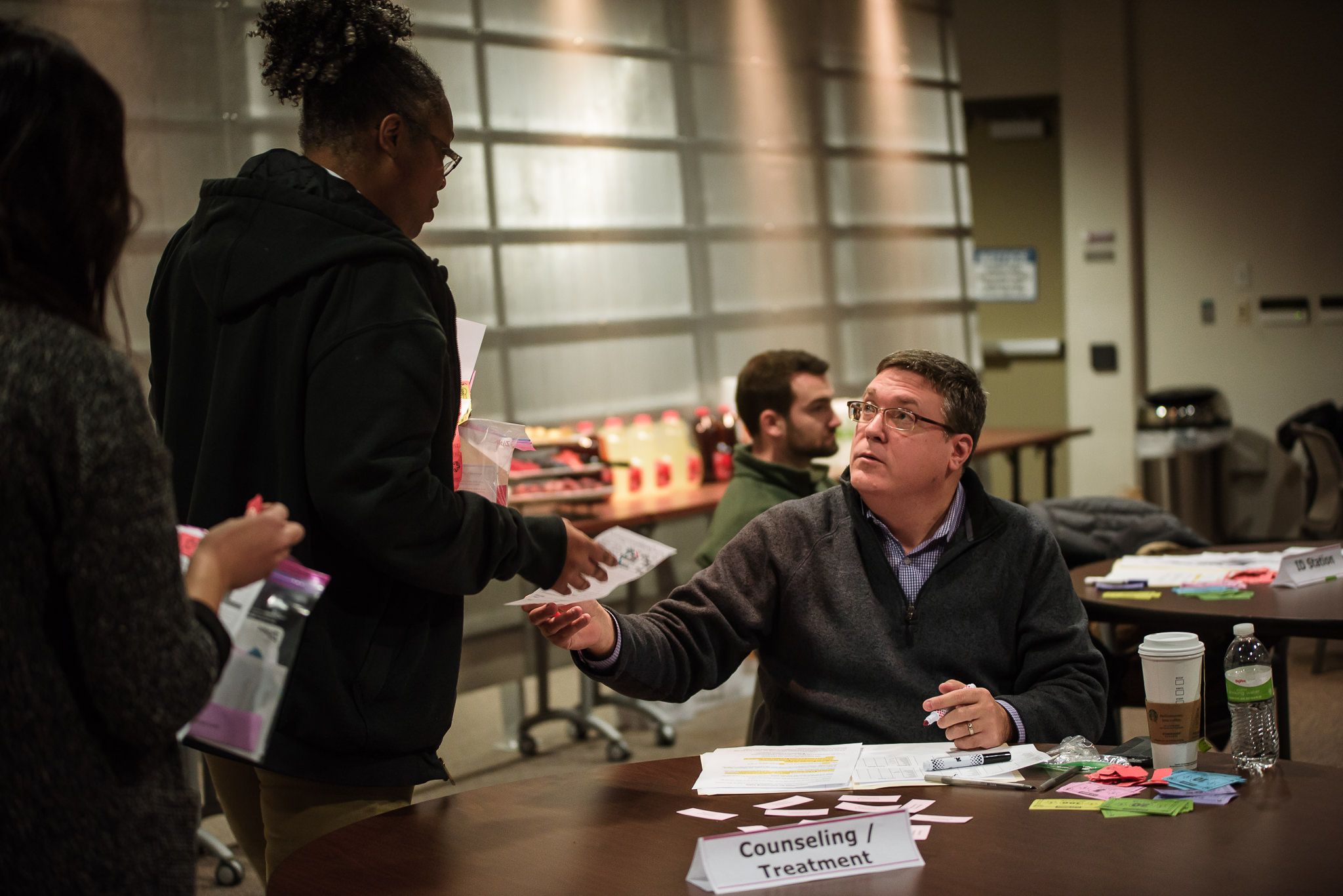 While the reentry simulation was only a short moment to experience, frustrations were evident and genuine. Lines were long and time was short. Transportation was expensive and the 'runaround' from each station was difficult to manage.
By 'week three', the stress of not having what they needed to avoid re-incarceration was high. For most, money was short or gone, the disease of addiction set in, or service providers wanted to help, but couldn't help everyone. Participants had completely given up on trying to obtain their ID or had to pawn their belongings after spending all their money trying to receive it.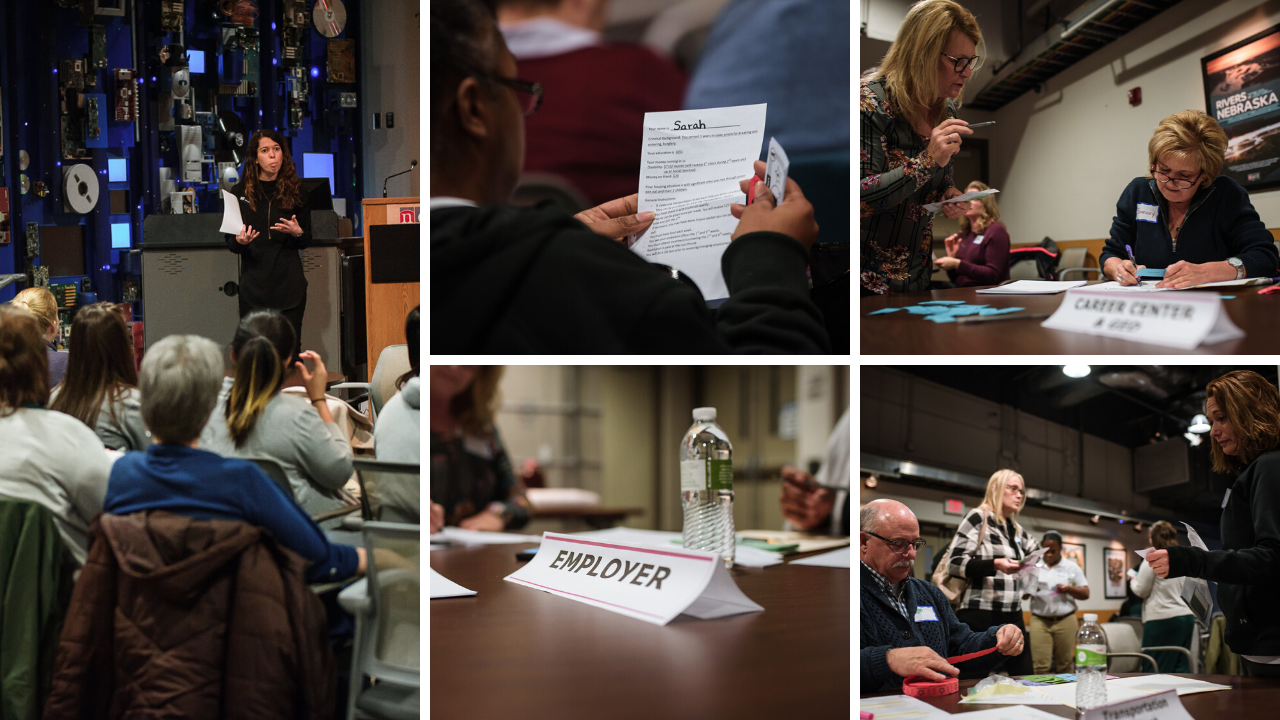 Reentry is crisis.
Reentry requires time, grit, and assistance navigating the significant barriers faced each and every day.
At least 95 percent of incarcerated people will be released from state prisons back to the community at some point. Many have never lived on this side of the fence as an adult. When the community helps people reenter well, public safety improves, employment increases, and people can thrive.
We tell our Builders they must learn how to ask for help. Is the community ready to give it?
What can you do to help people reenter well?
For more information on this reentry simulation, the reentry process, or would like information on our upcoming Omaha reentry simulation on June 9th, send us a message.
---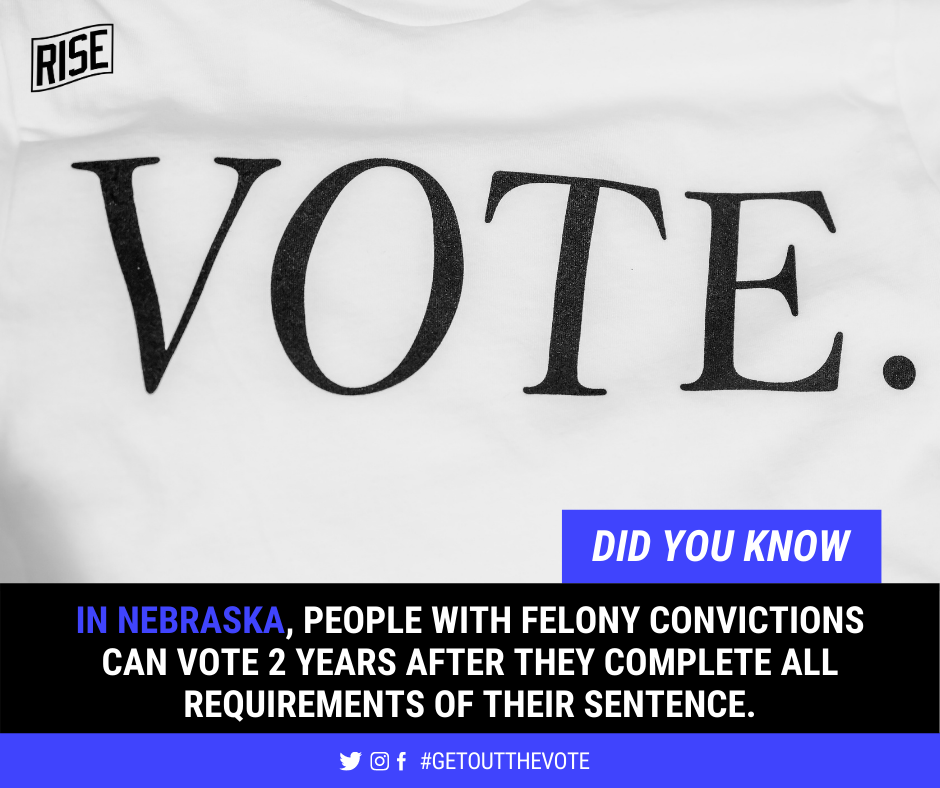 People with felony convictions in Nebraska can vote 2 years after they complete all requirements of their sentence! This means people can vote 2 years after they are released or complete parole/probation.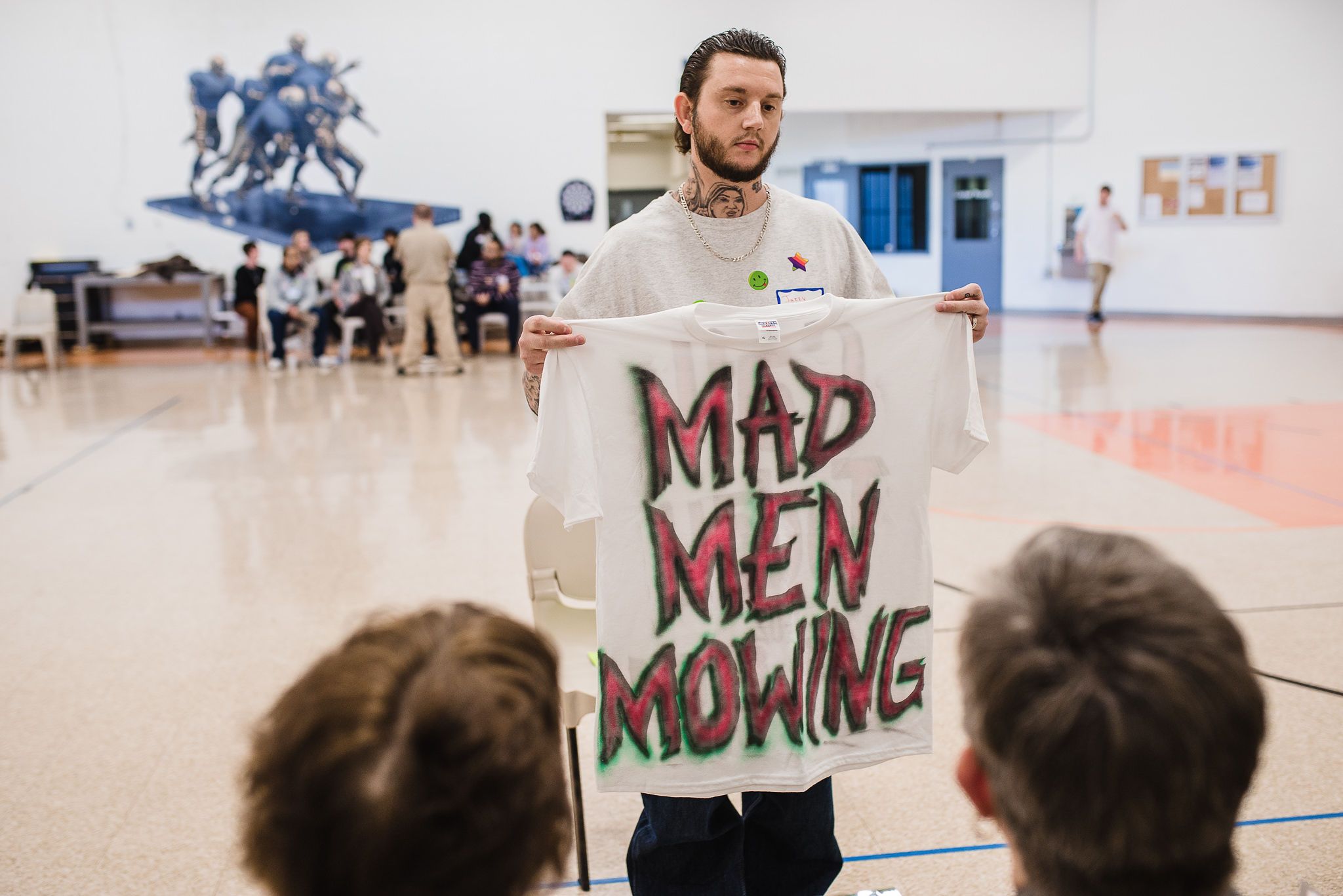 "Thanks to RISE, it pushed me to change what I saw on paper. There have been a few curves along the way and hiccups, but that's ok. I learned it's all about growing..."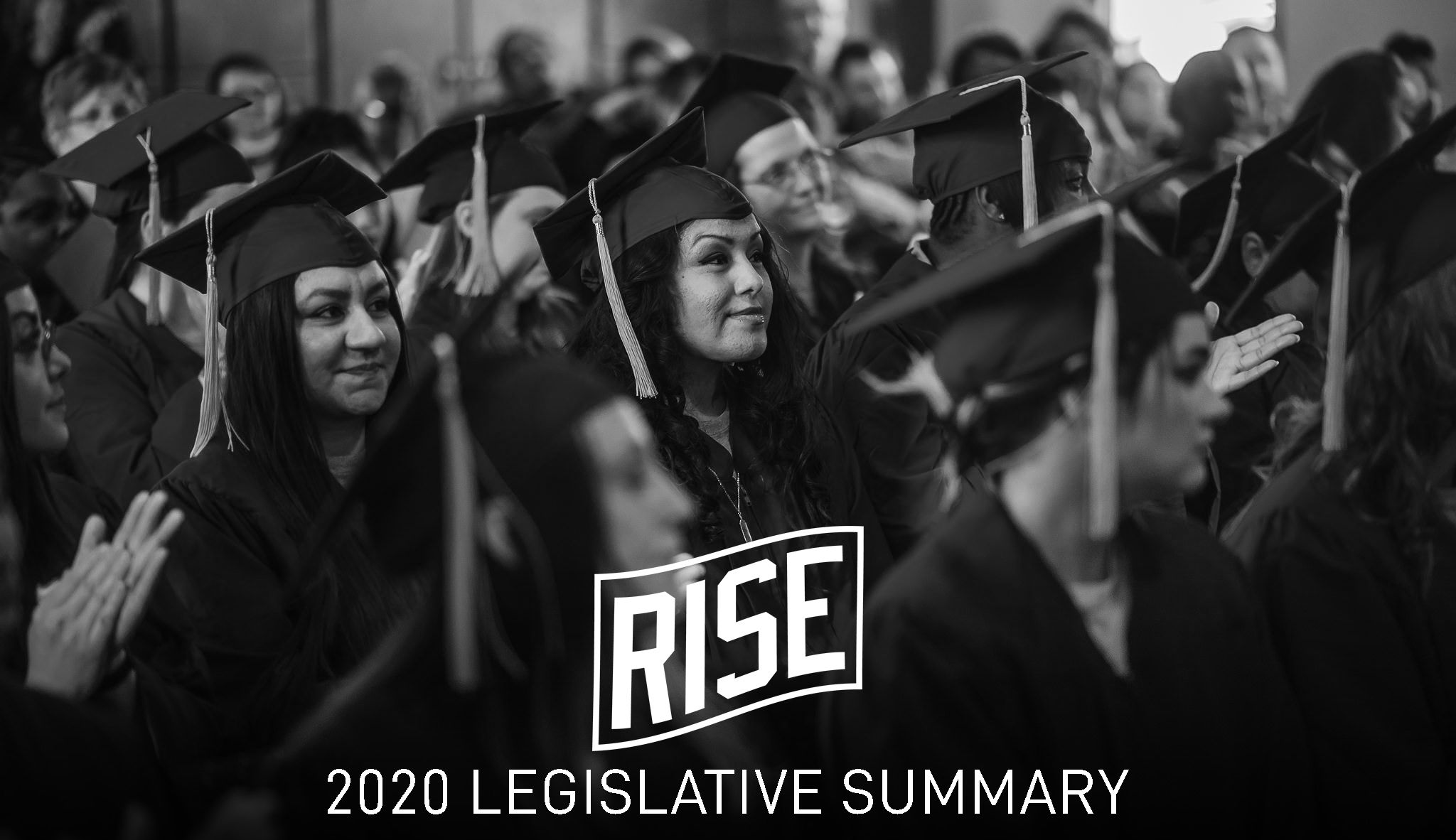 Nebraska's 106th Legislature, 2nd Session adjourned sine die on August 13th.  With the legislative session being suspended in March due to the COVID-19 pandemic and reconvening in July, creating meaningful change in Nebraska's justice system was not easy.