RISE Business Pitch Competition + Graduation
Omaha Correctional Center
Cohort 4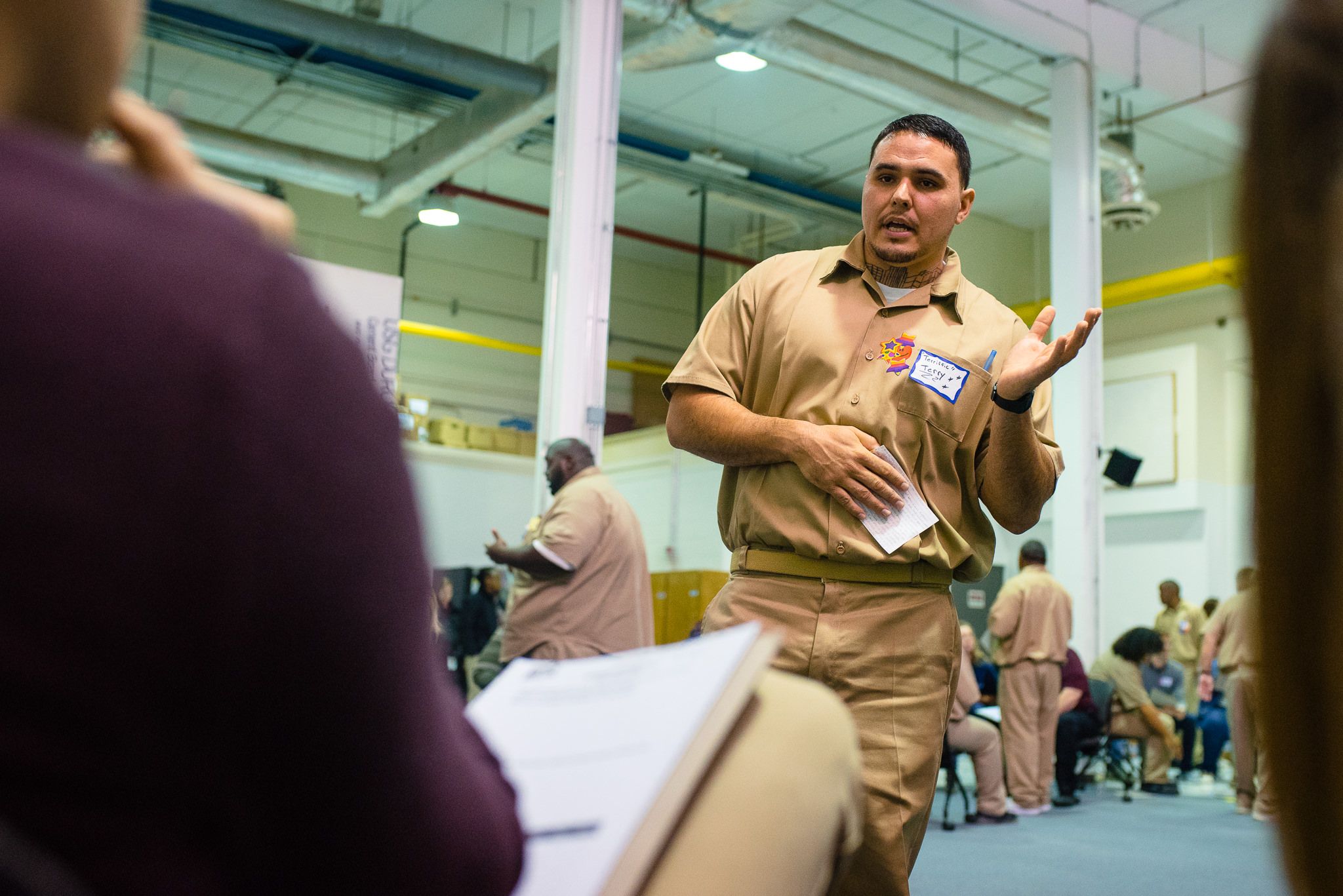 The RISE mission is to transform and connect people to build thriving communities. It's safe to say we lived that out to its fullest this week.
Before Tuesday's Business Pitch Competition and graduation, RISE had graduated 314 program graduates within the state of Nebraska. 314 men and women all looking for a different path...a different opportunity. Yesterday we added a powerhouse of 12 to that number who desired more than just an opportunity, but a change. A new life.
"Most of us were born into a life we never asked for." 
 Rel, Cohort 4 Peer Facilitator, Cohort 3 Graduate
Entering the facility Tuesday morning, RISE staff greeted our Builders preparing to pitch their mock businesses - a graduation requirement. As the early minutes passed, deep exhales of nervous breaths were heard from each corner of the room. Builders whispered their pitches into vending machine reflections while peers straightened each other's collars. 
For most in this space, social anxiety is common. Fear of judgement, embarrassment, and talking to strangers...minds gone blank, fast heartbeats, and avoiding eye contact at all costs. For seven months this cohort has been working together to not ignore their anxiety, but to cope with it and work through it.
RISE Peer Facilitators have become one of the most motivating factors in this cohort's achievement. The rolls they've taken on and blossomed into are instrumental in the success of Johnny, Ryan, Chris, and the 9 other Builders at OCC. From teaching in the classroom to finding a segue for Builders to join a volunteer's conversation - these Peer Facilitators walked with this group of men to get them across the finish line.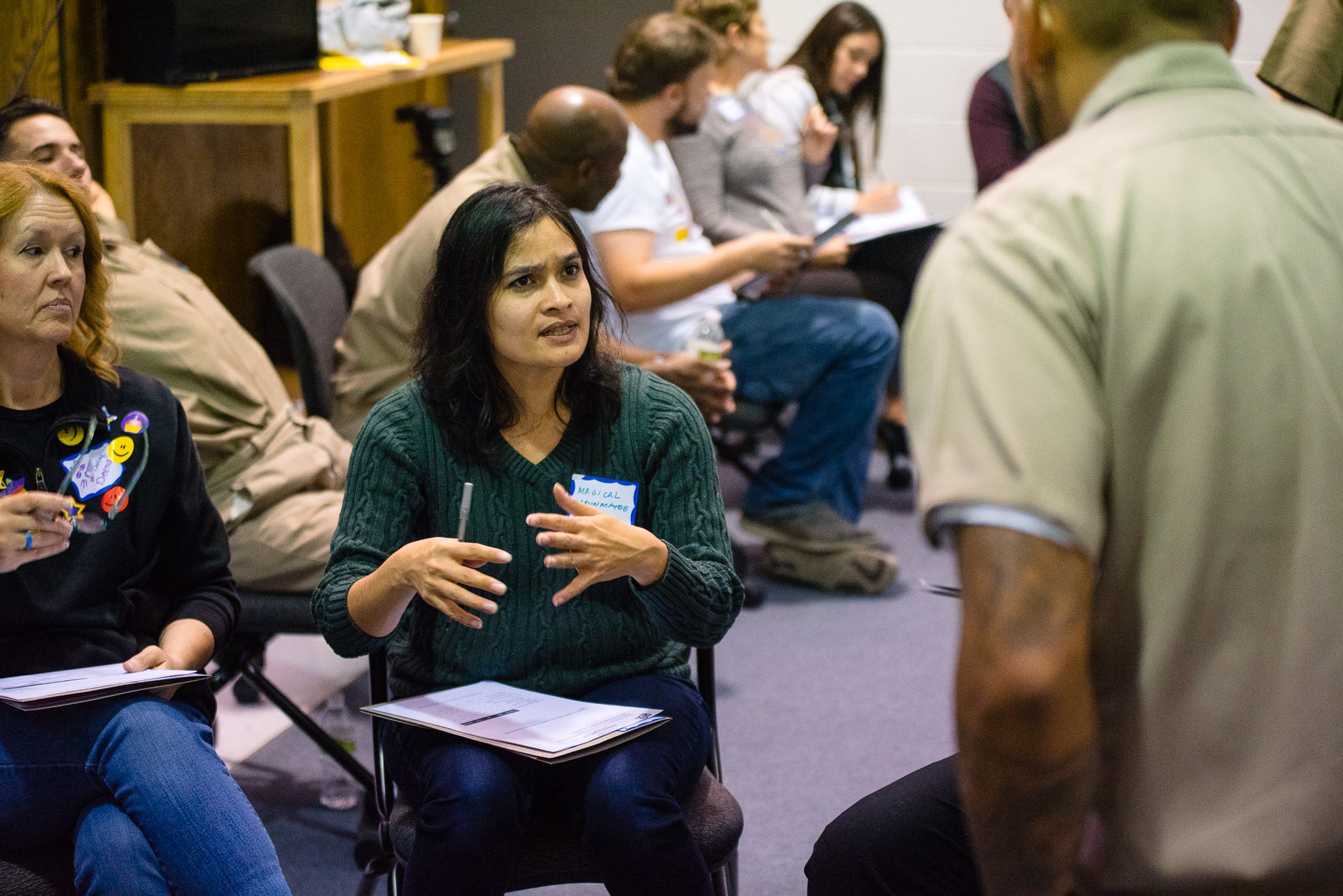 "Volunteers, you're a part of a sea of faces building a community to make a difference." 
MJ, Cohort 4 Peer Facilitator, Cohort 3 Graduate
Almost 50 volunteers came to the Omaha Correctional Center yesterday, with over half being unique, first-time volunteers. Many joined RISE as a group from FNBO and Bank of the West - others as business owners, retired police officers, experienced marketers, or seasoned volunteers. It's safe to say, these volunteers came ready to build a supportive community.
Once volunteers and Builders merged into pitching panels, the competition was underway. Seven long months of critical thinking and stepping outside of comfort zones all came to fruition. The nerves, though present as ever, could not be compared to the level of poise and preparedness these 12 Builders carried throughout the day.
With each passing pitch, a richer confidence grew. With each Builder that moved on to the next round, they gained a stronger support system in their peers and camaraderie in their volunteers. When asked if any Builders would be disappointed by not winning the competition, a program participant was quick to answer, "NO! Not one. We did this together and we're all proud of each other."
For this group, it wasn't about winning at all. It was about being a part of something positive. Accomplishing something hard...something they never thought they'd do in a room full of people they never expected to meet.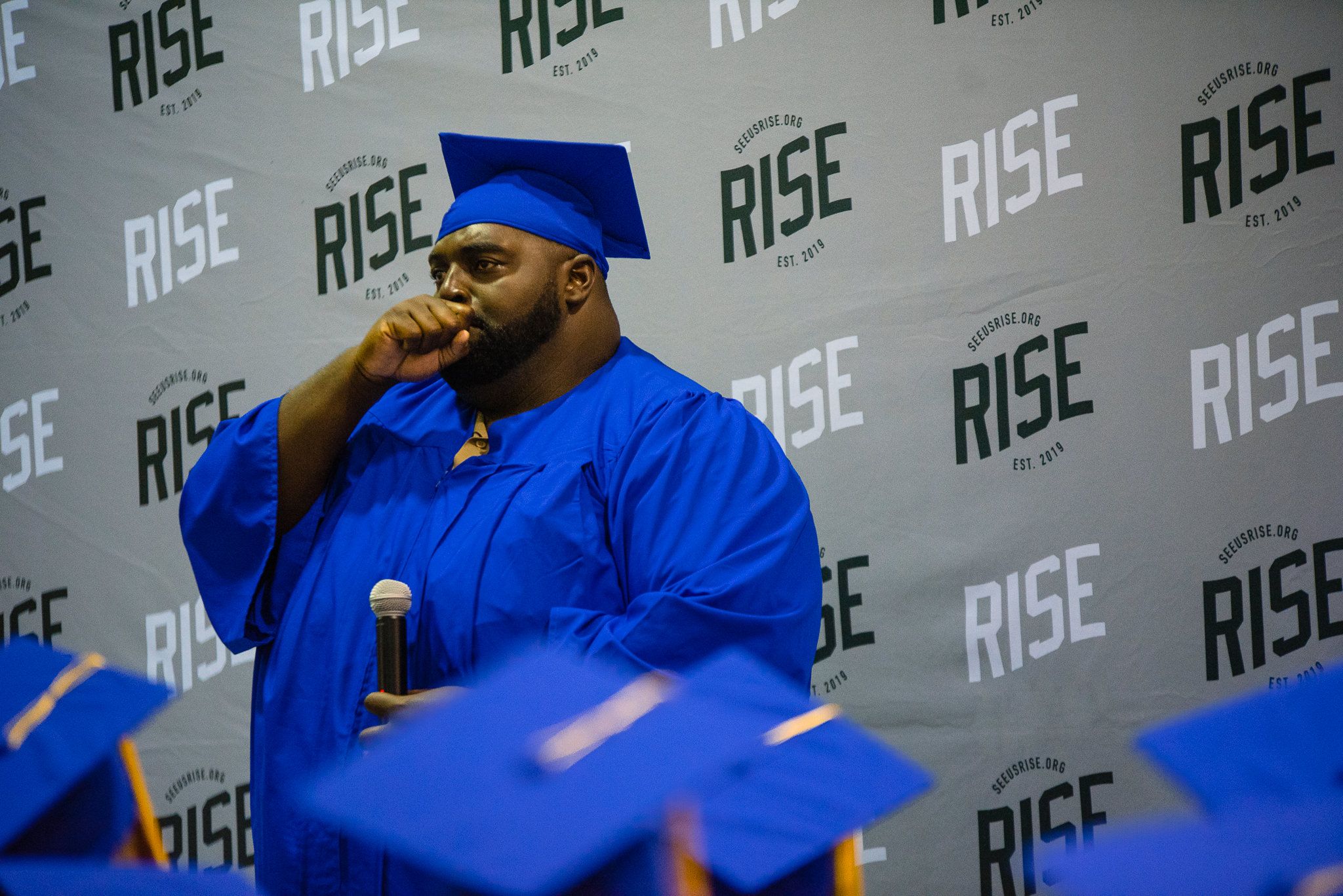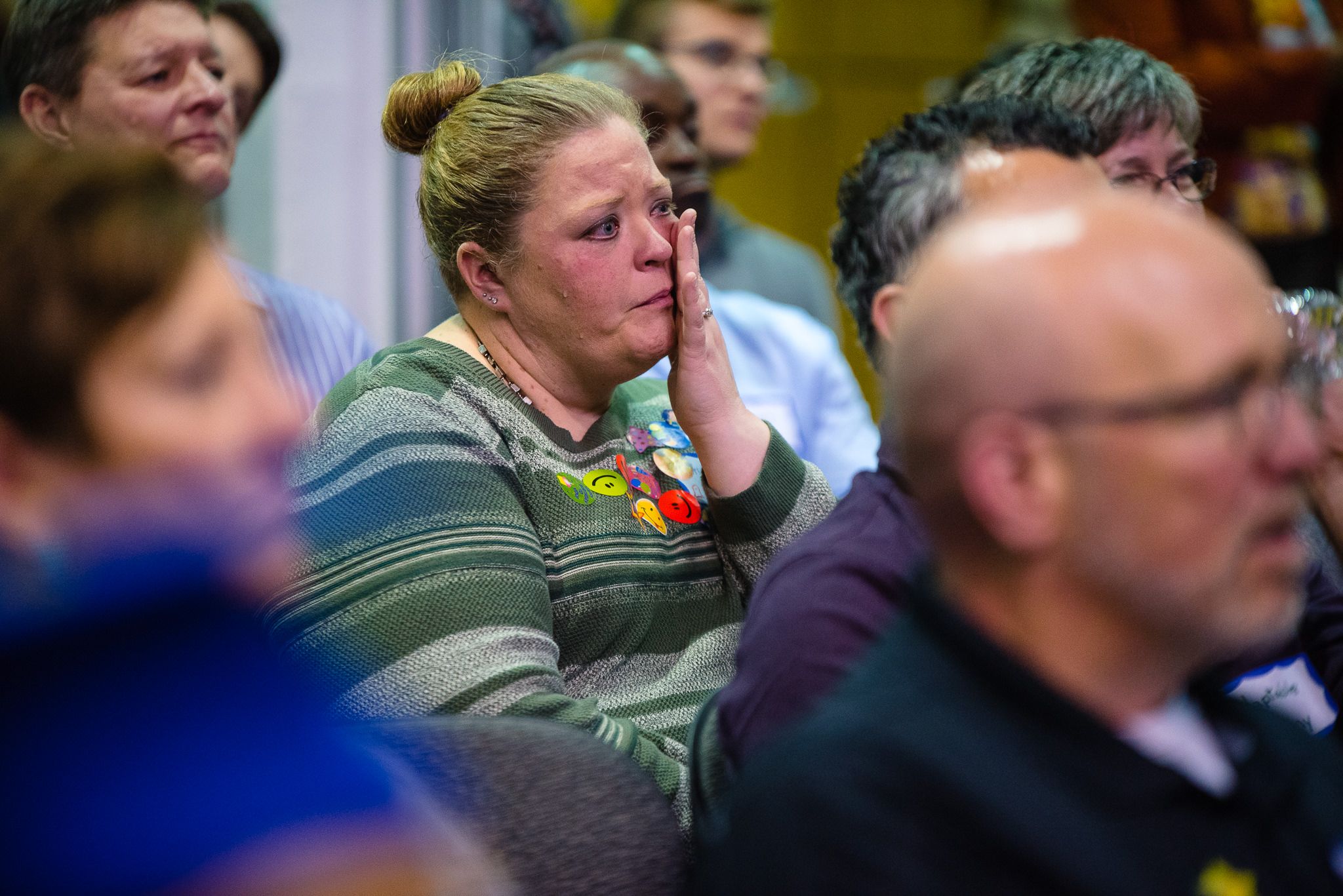 RISE wasn't all about developing a business, it was about finding purpose. Discovering a reason for transformation. It was about Marlo getting an excited "you can do it dad!" call from his kids. It was about Oscar being able to show his daughter what hard work looks like. It was about Terry reconnecting with his sister after years lost.
Sure...RISE has a lot to do with the concept of entrepreneurship...but it's not the business part that matters in the long run. It's the mindset of it. It's about understanding where your resources are. How to ask for help and when to ask, even when it makes you uncomfortable. It's about knowing that everyone can do something hard and push through it, even when you want to quit. It's about finding what your strengths are and how to use them for good, even when you've heard otherwise.
To our volunteers that became a part of this cohort's transformation process - thank you. Thank you for pouring your expertise into these Builders and showing them that hope exists.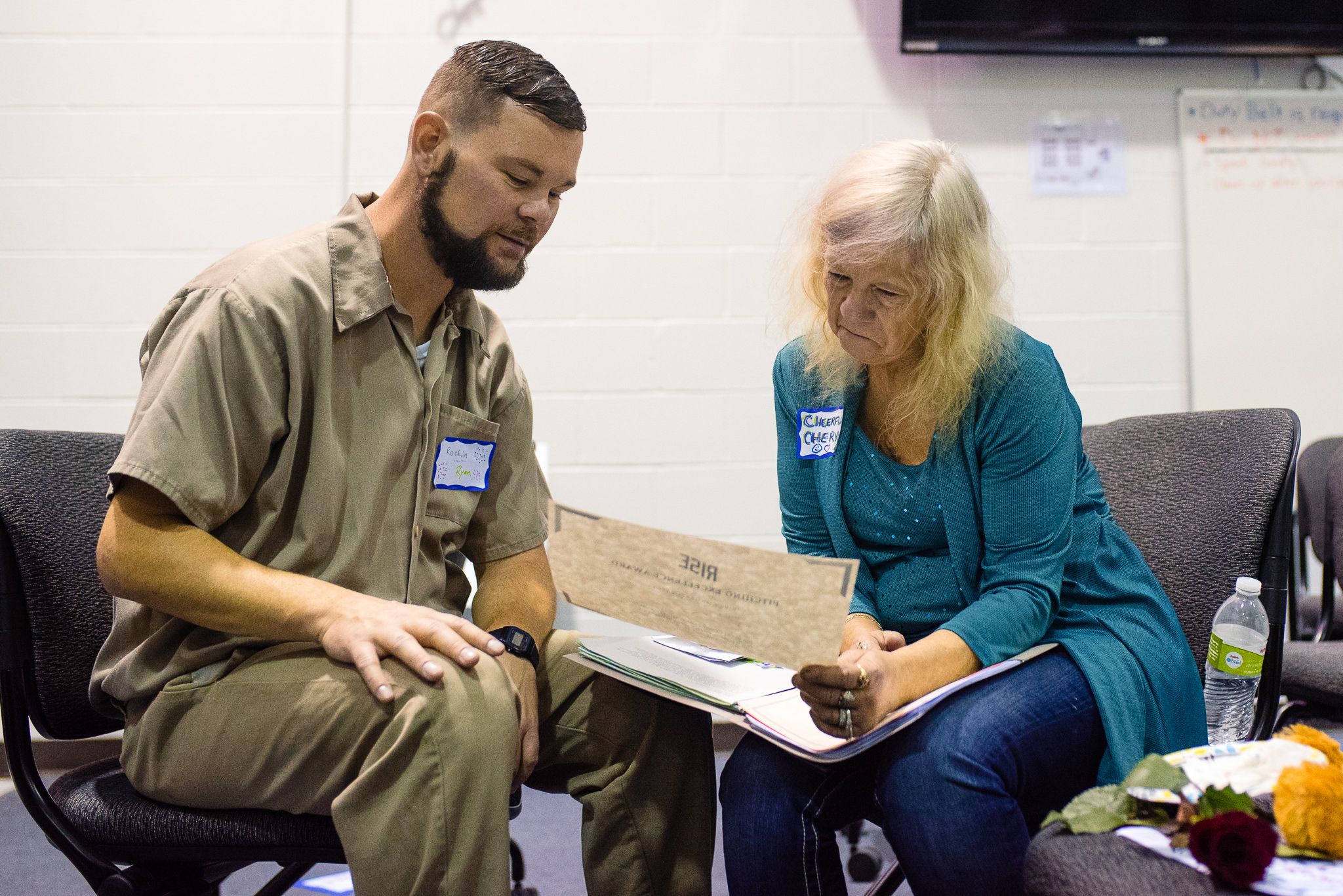 Ways you can help...
If you or someone you know would like to participate in one of our upcoming in-prison events, check out how you can get involved here! We'd love to have you!
If you'd like to support our program through an online donation, you can do that here! $1,000 provides one scholarship to an incarcerated Builder enrolled in our RISE program.
---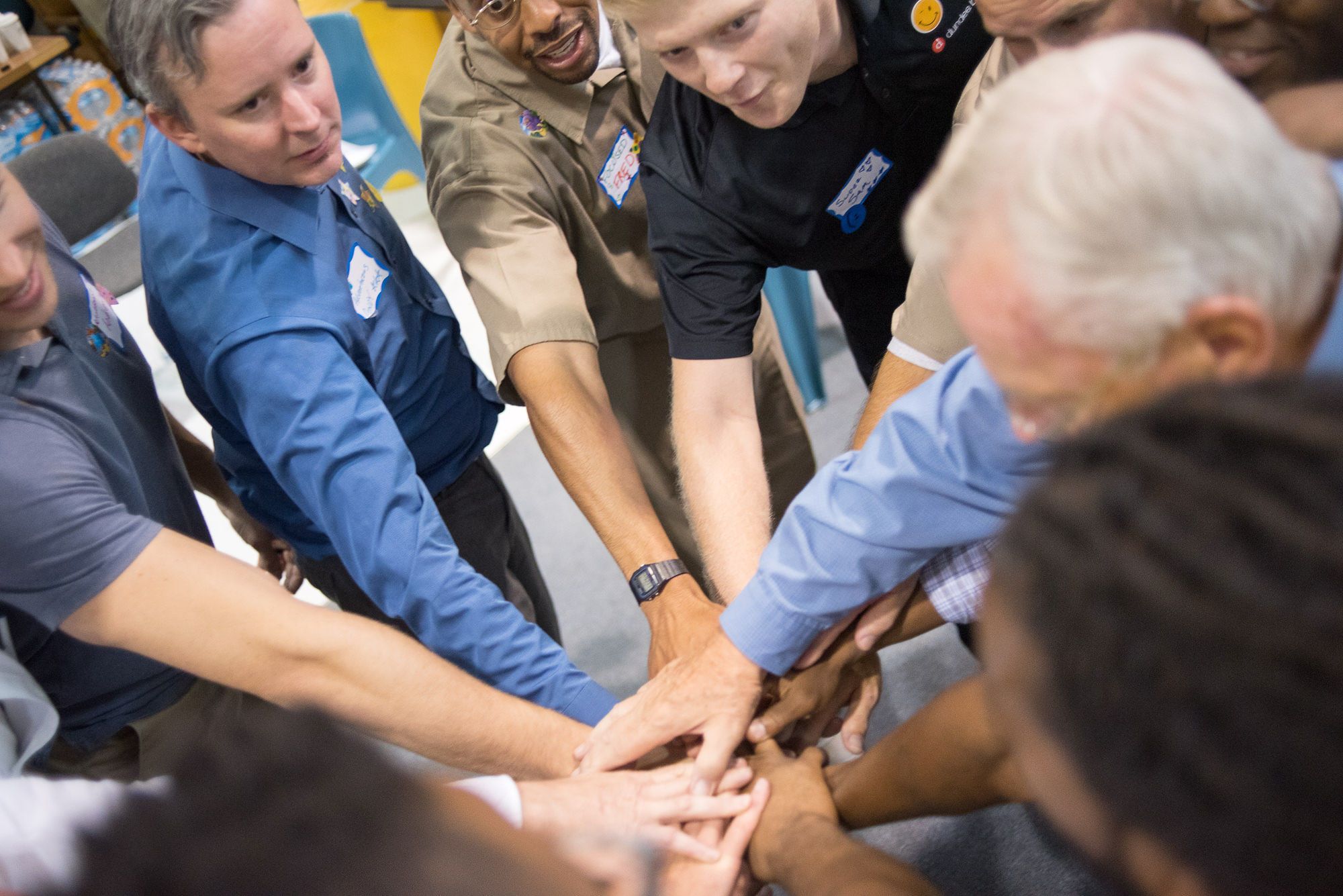 We're often asked for the success stories of our Builders. And we get excited to profess that we have an abundance of them! While our reentry program teaches a lot about business ideation and entrepreneurship to the men and women in the Nebraska prison system, it also teaches forgiveness, accountability and ways to heal families. And this is where we set our bar of success.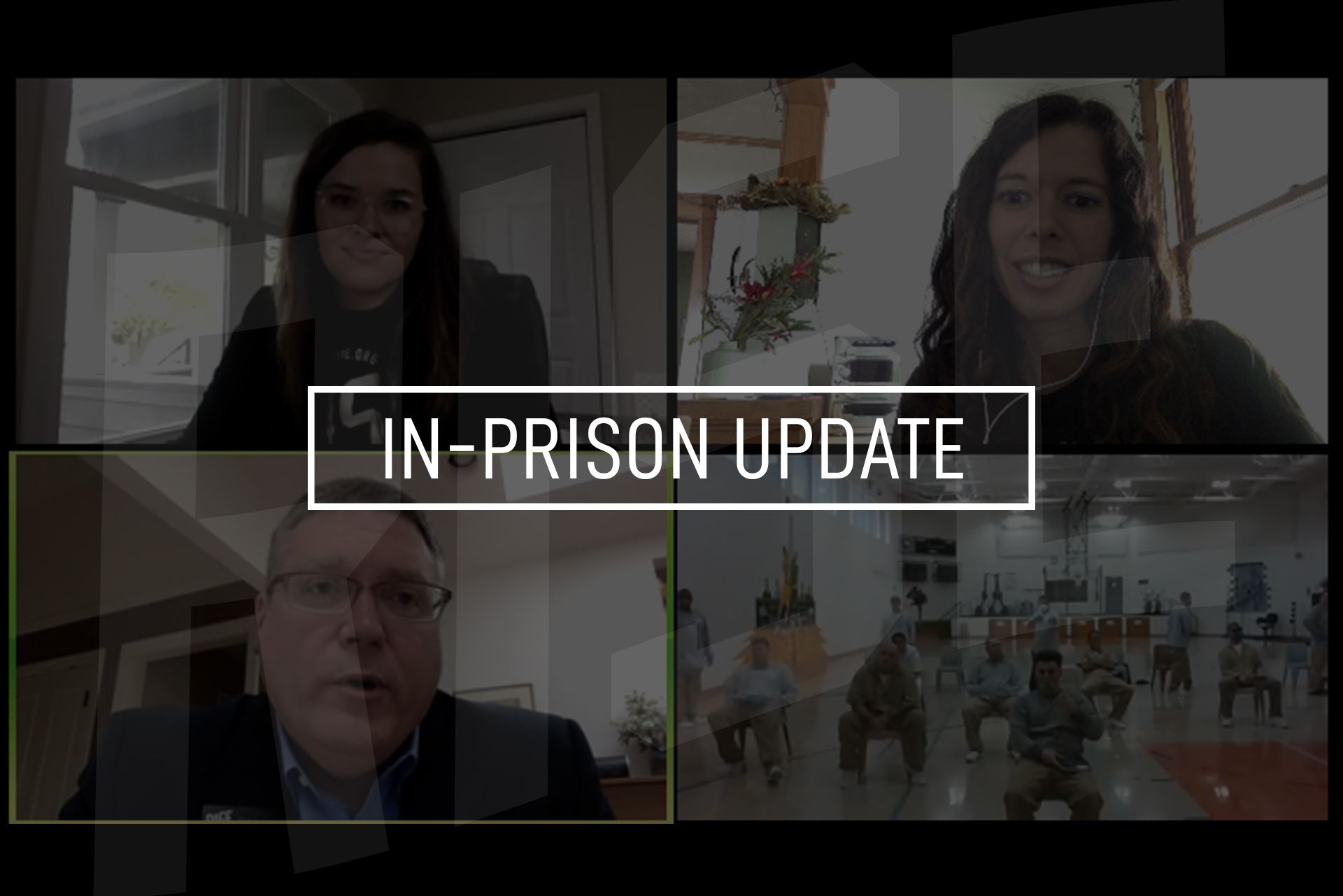 The RISE Nebraska in-prison team has been working diligently to continue programming in correctional facilities, in spite of the COVID-19 health pandemic. Get your in-prison program updates here!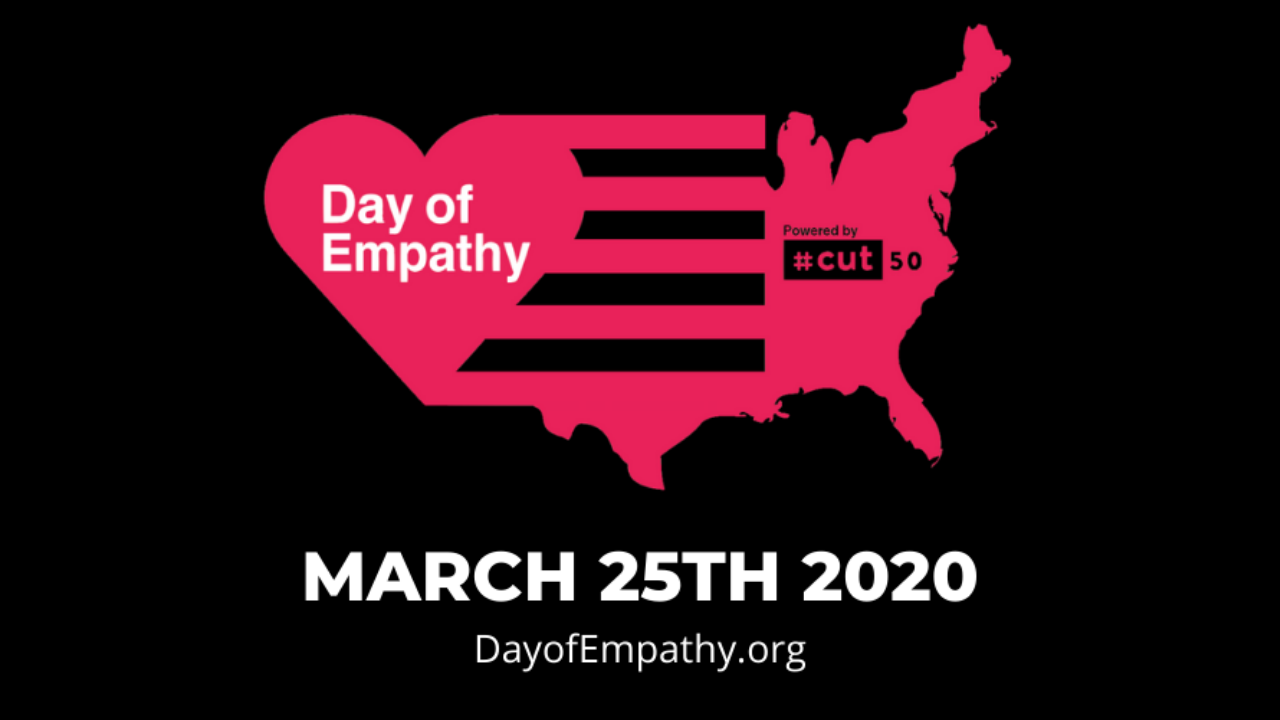 A virtual event featuring leaders from a variety of Nebraska organizations will put focus on people who are impacted by incarceration during the COVID-19 pandemic.
The roundtable, part of #cut50's National Day of Empathy, is set for 12 – 1:30 P.M. on Wednesday, March 25. Registration is open via Zoom. Supporting organizations will also offer a livestream of the discussion on their social media accounts.