RISE: On the Inside
Keeping RISE Close to Heart
March 30, 2020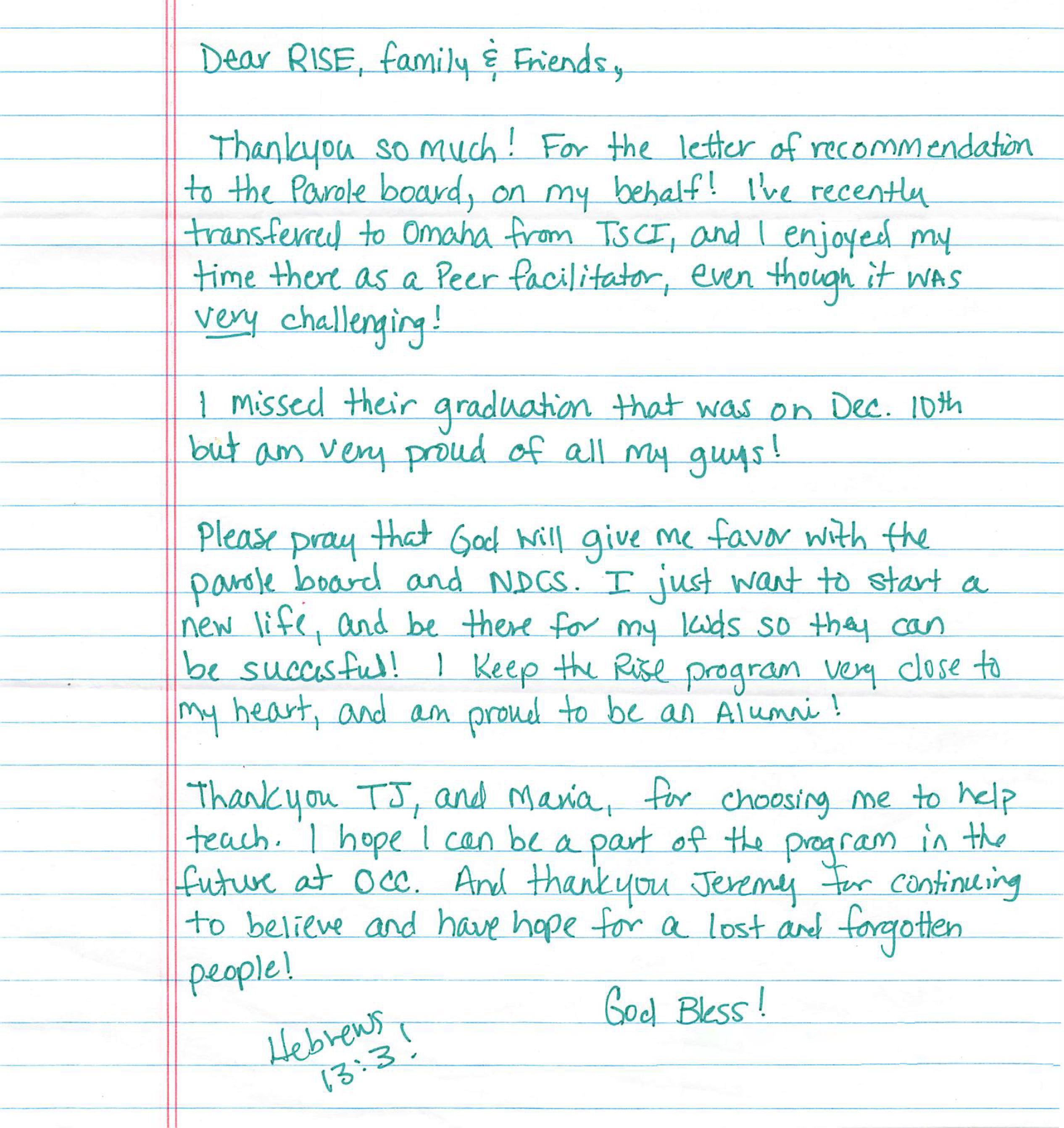 ---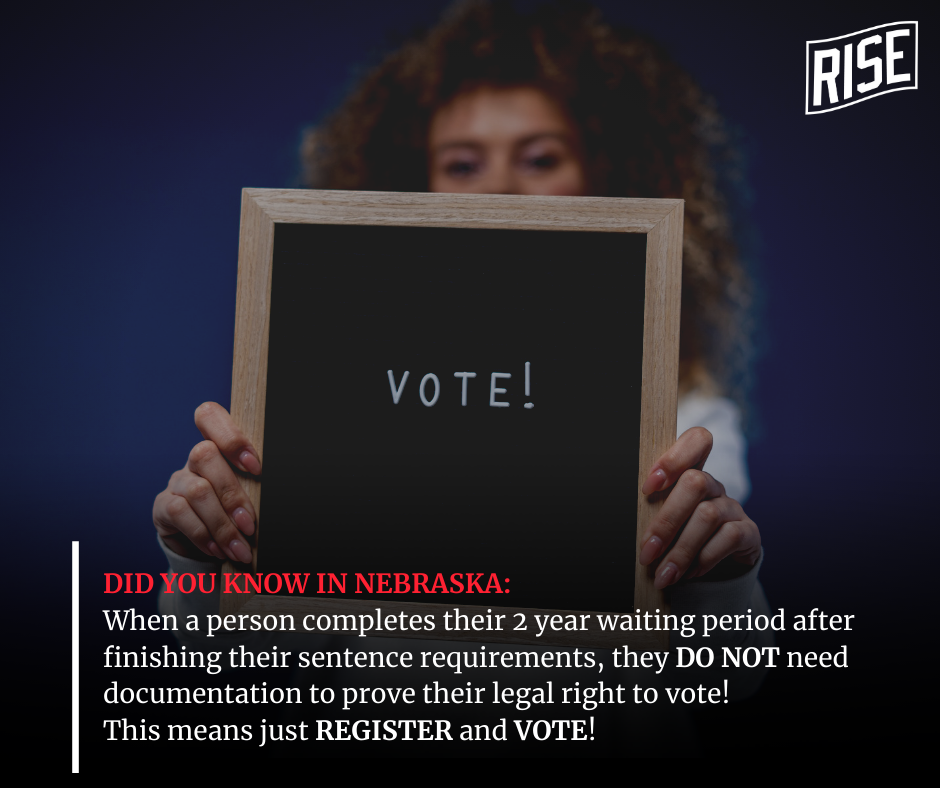 When a person completes their 2 year waiting period after finishing their sentence requirements, they DO NOT need documentation to prove their legal right to vote! This means just REGISTER and VOTE!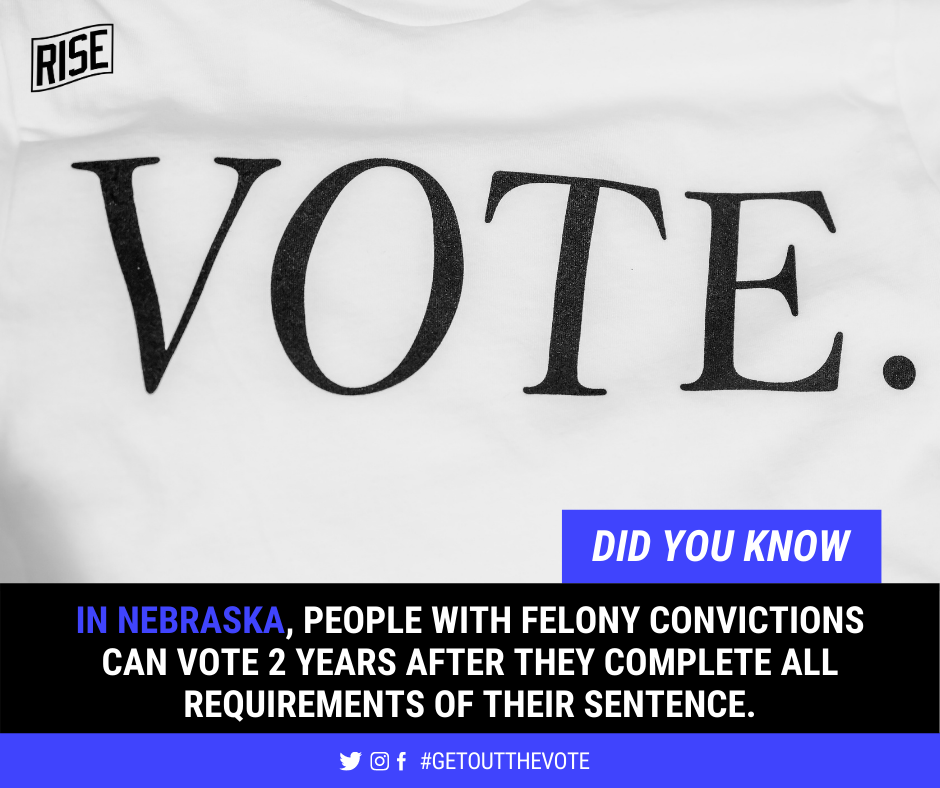 People with felony convictions in Nebraska can vote 2 years after they complete all requirements of their sentence! This means people can vote 2 years after they are released or complete parole/probation.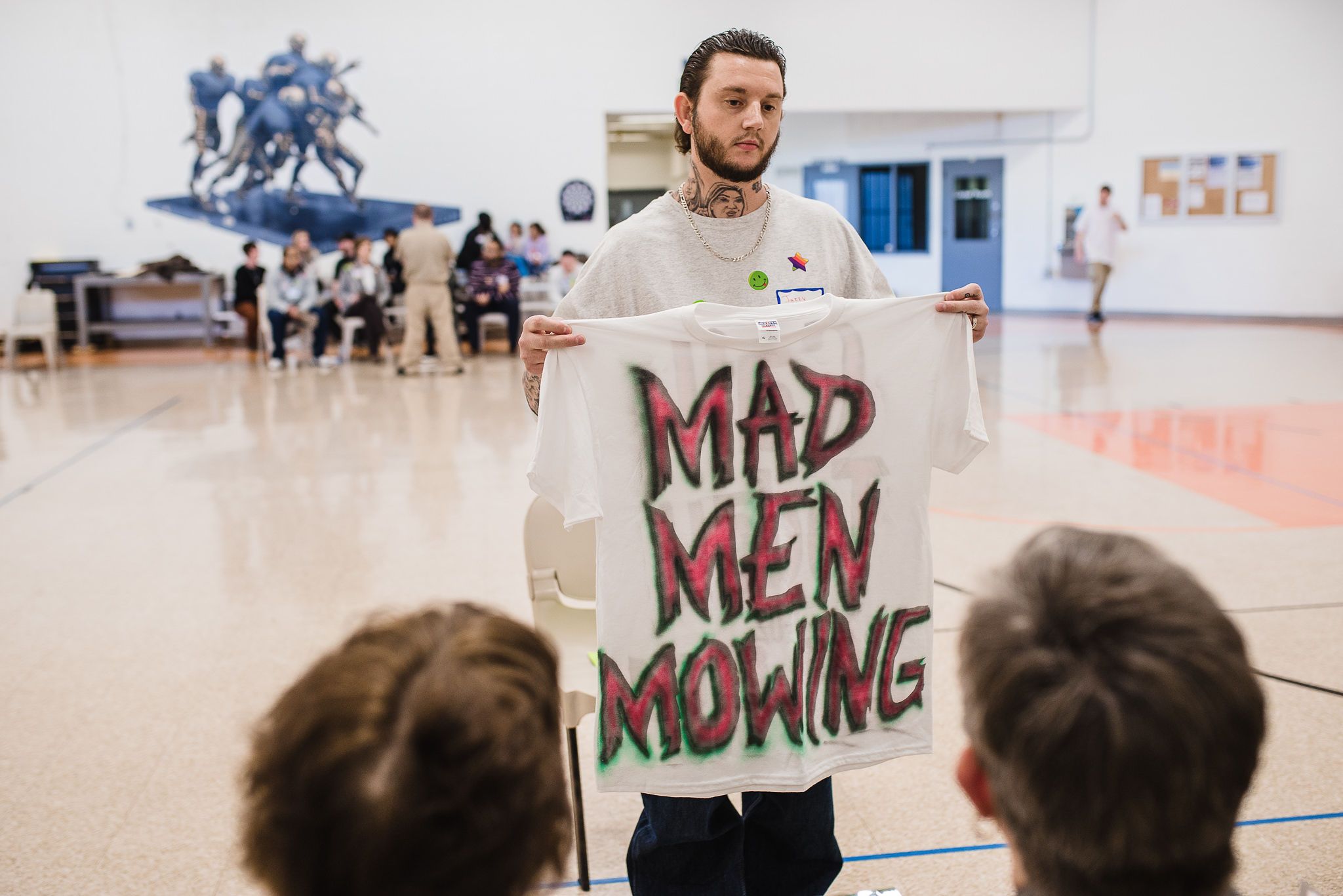 "Thanks to RISE, it pushed me to change what I saw on paper. There have been a few curves along the way and hiccups, but that's ok. I learned it's all about growing..."