RISE Nebraska Program Graduates in York, Nebraska
Nebraska Correctional Center for Women
April 26, 2019
"Vulnerability is not winning or losing; it's having the courage to show up and be seen when we have no control over the outcome. Vulnerability is no weakness; it's our greatest measure of courage." - Brené Brown
120 miles southwest of Omaha, tucked between cornfields, lies the only correctional center for adult women in Nebraska. The property houses a tiny chapel where leaders with big ideas are born.
As we entered for business pitch and graduation day you couldn't ignore the excitement in the room. These women are so incredibly supportive of each other. We didn't have 14 individual graduates. We were graduating a family. York is special that way.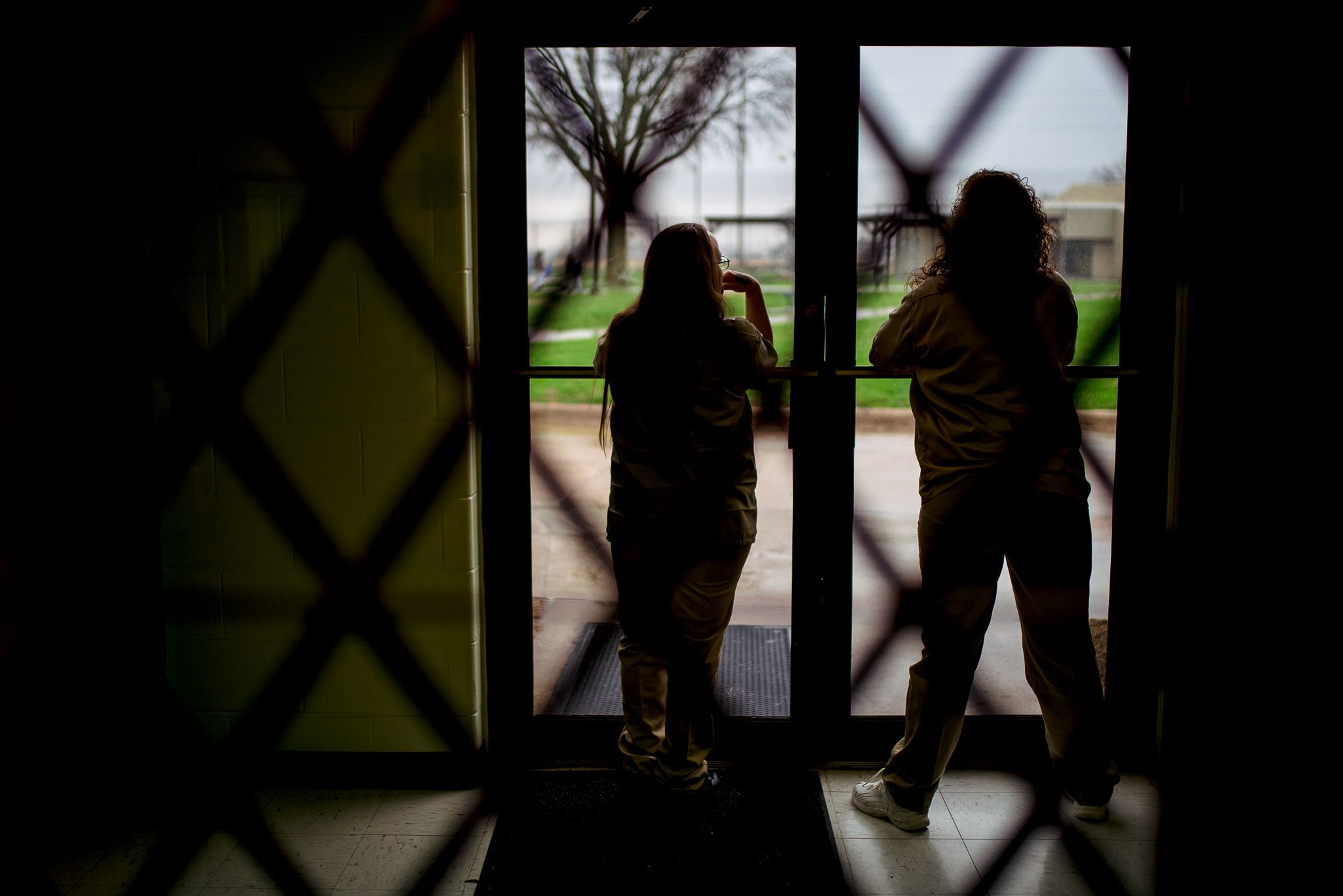 There's always a build of anticipation when volunteers are about to enter the facility for the day. Most volunteers haven't been seen by the cohort since their business coaching day months prior. They're excited to show how their ideas have morphed and evolved into bigger, grander ideas.
I will say, this might be the most elated volunteer entrance I've seen in my 2+ years documenting events. The volunteers and Builders were so excited to see each other that I honestly forgot where I was. These two groups of people didn't just network with each other months ago, they connected. They bonded. They found common ground and heard each other.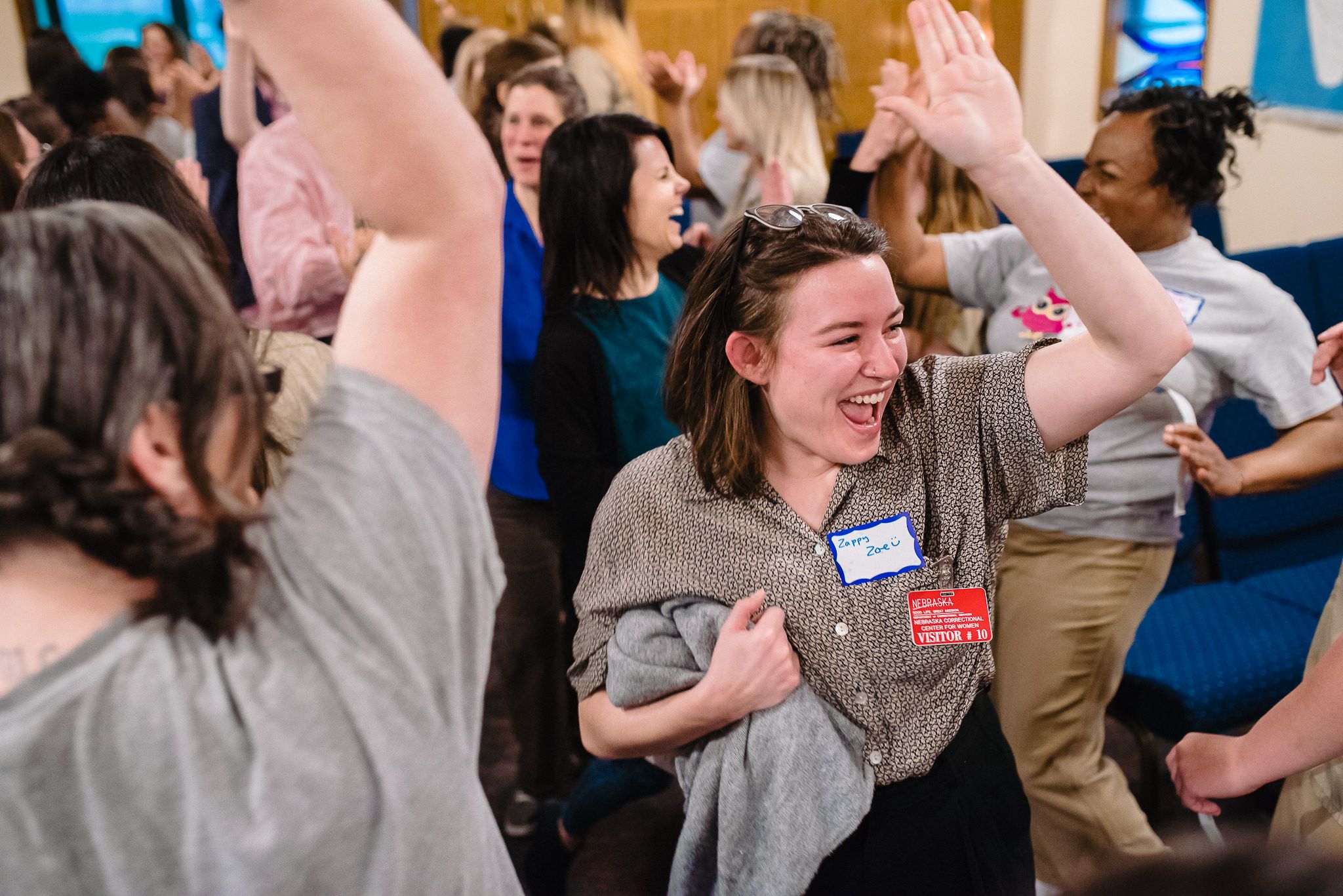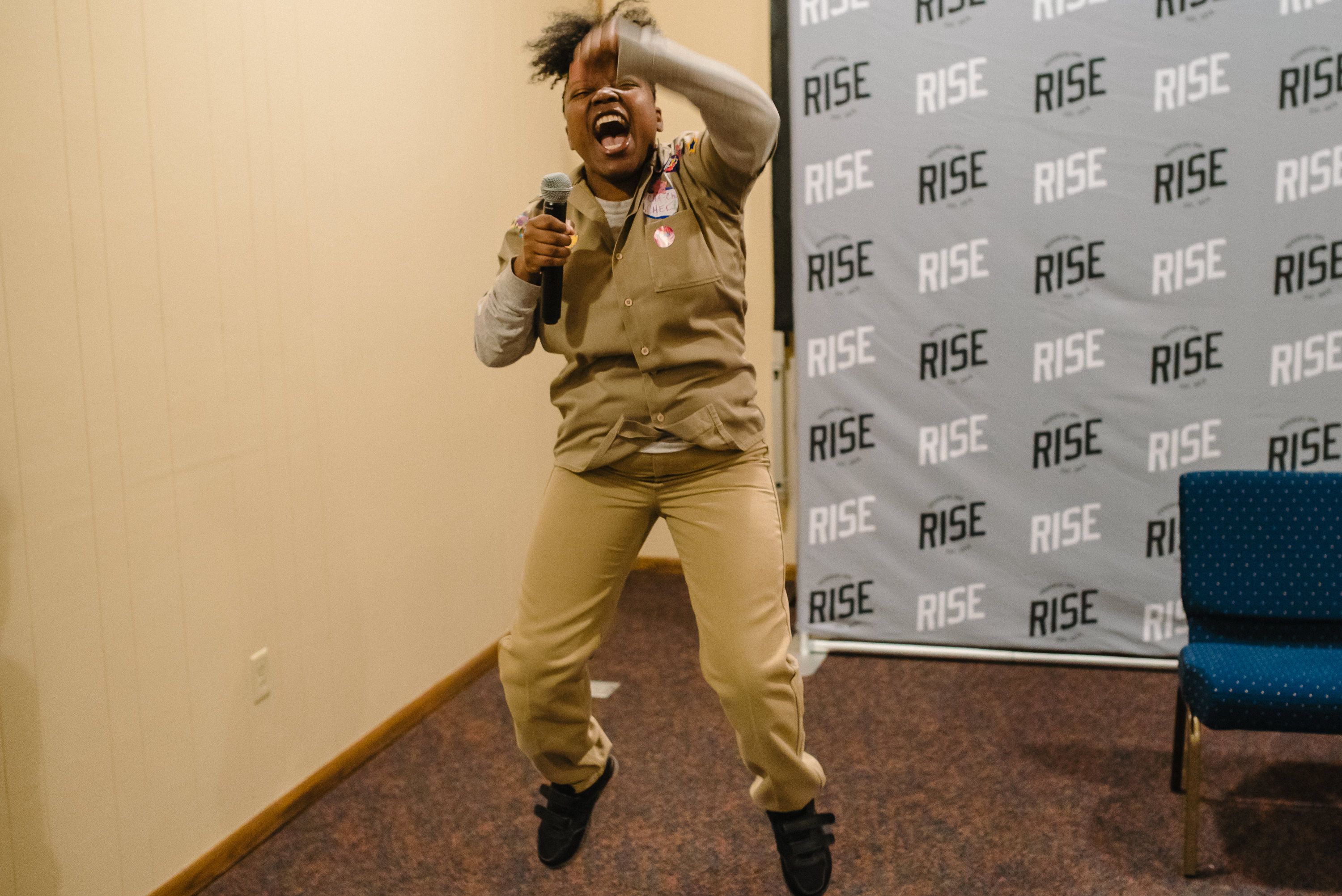 When business pitch time approached, our Builders helped each other work through last minute touch-ups, nerves and anxieties. But most of all, they encouraged each other. When someone got hung-up in part of their pitch, they cheered them on. When someone looked stressed, they coached them through it.
Our panel of volunteers immersed themselves into the business pitches. They asked hard questions, gave thoughtful feedback and provided useful tools for our Builders to implement inside and out of the facility. Our volunteers didn't just listen to a business pitch, they nourished ideas, made goals become attainable, and created a more hopeful community than they had the day before.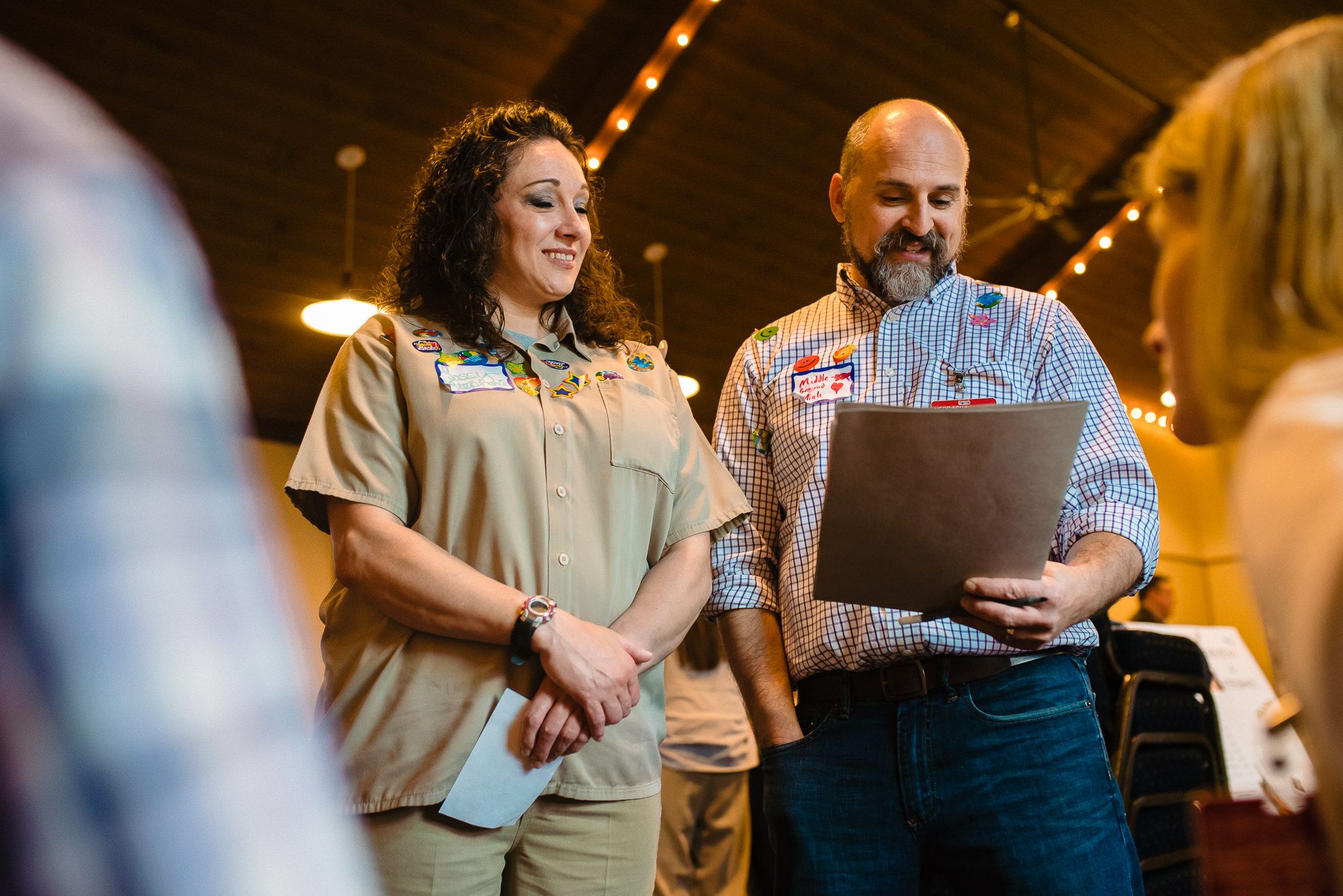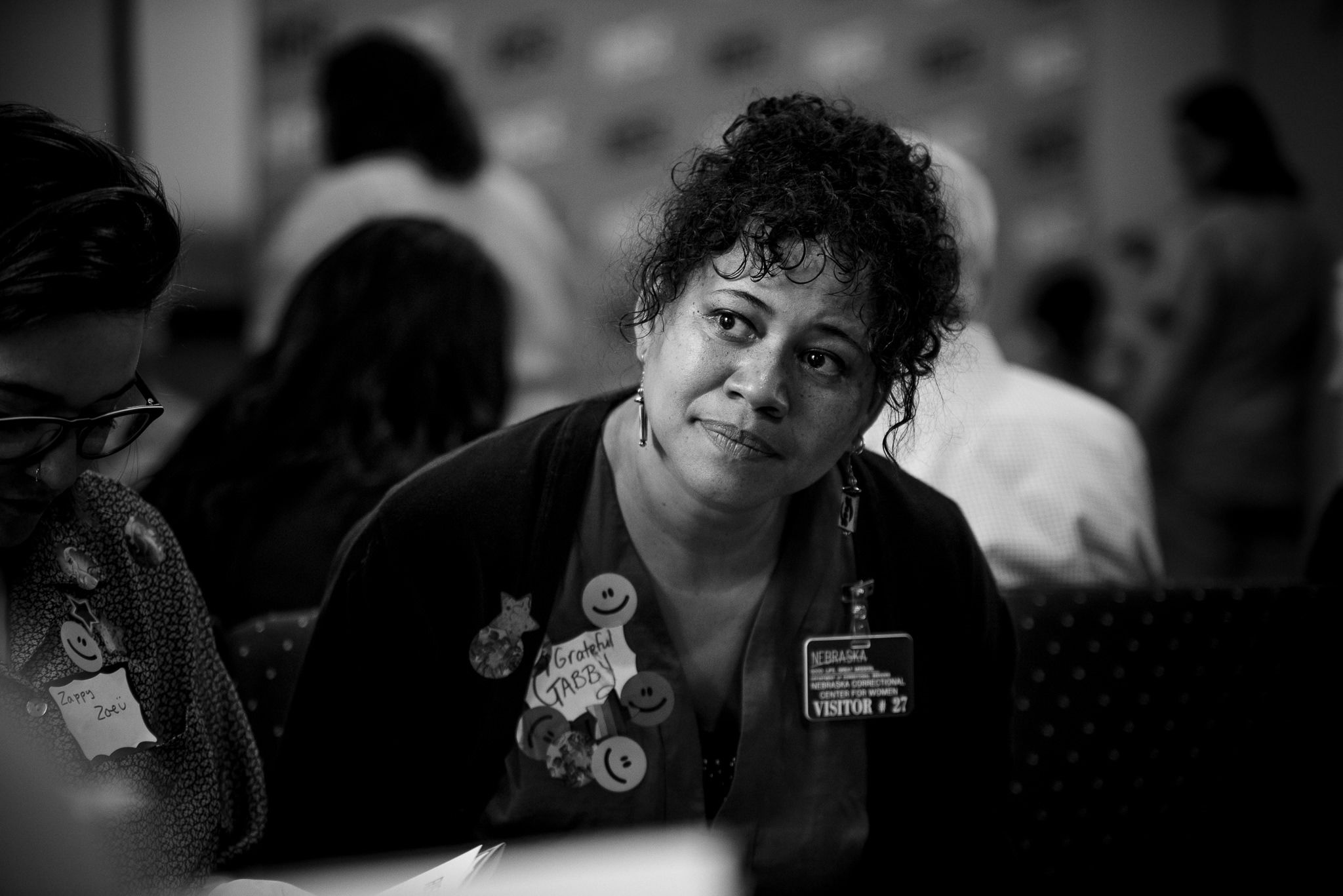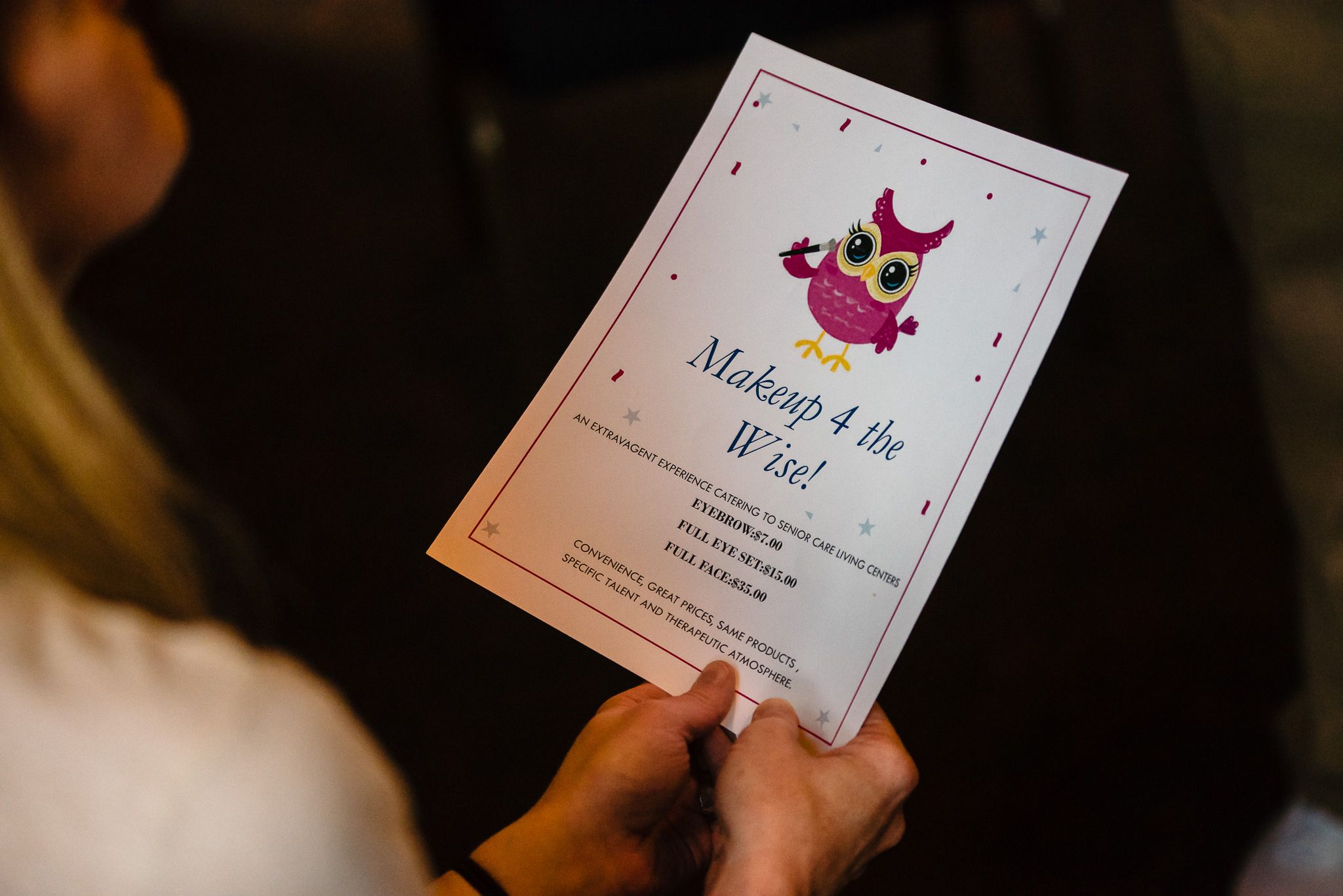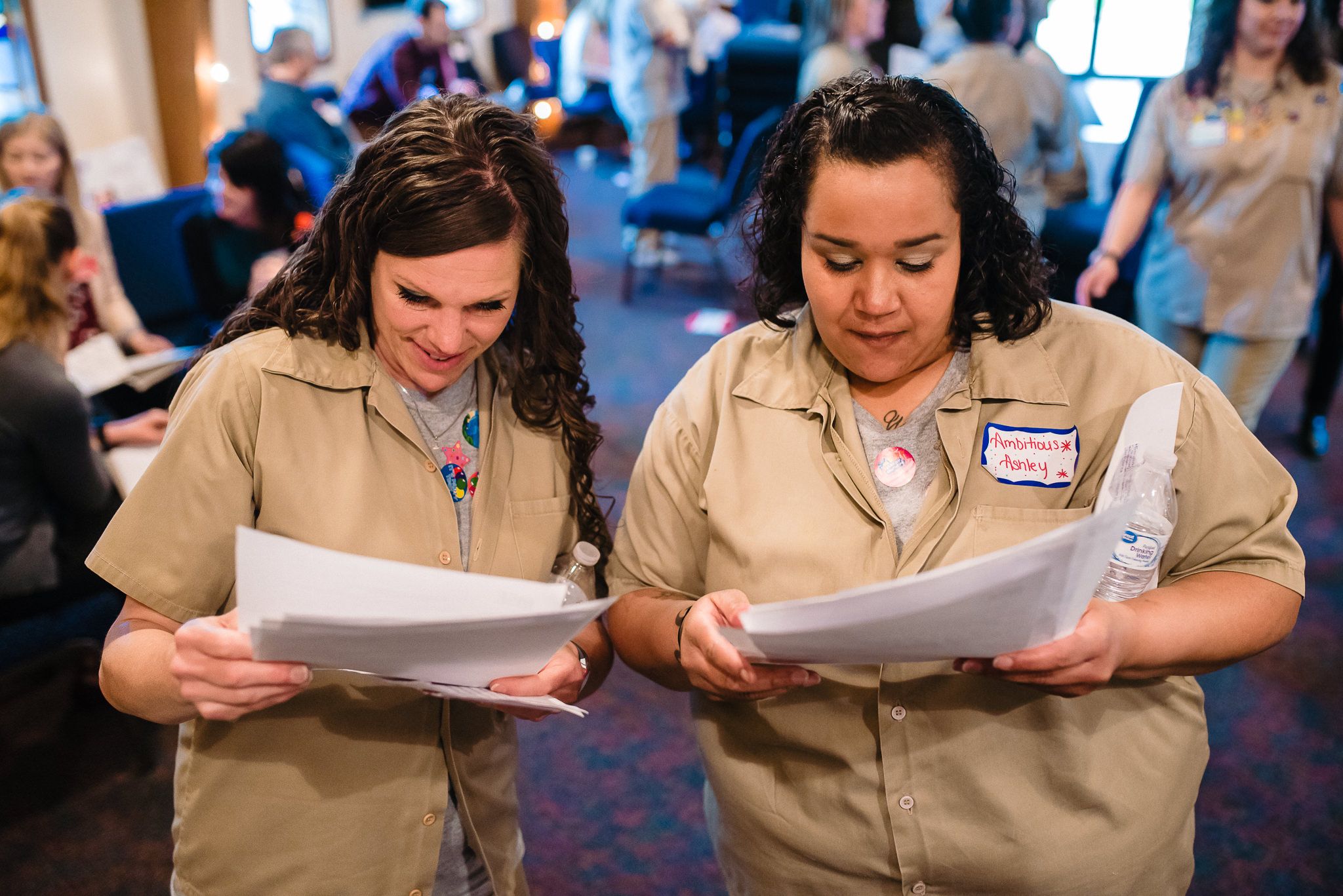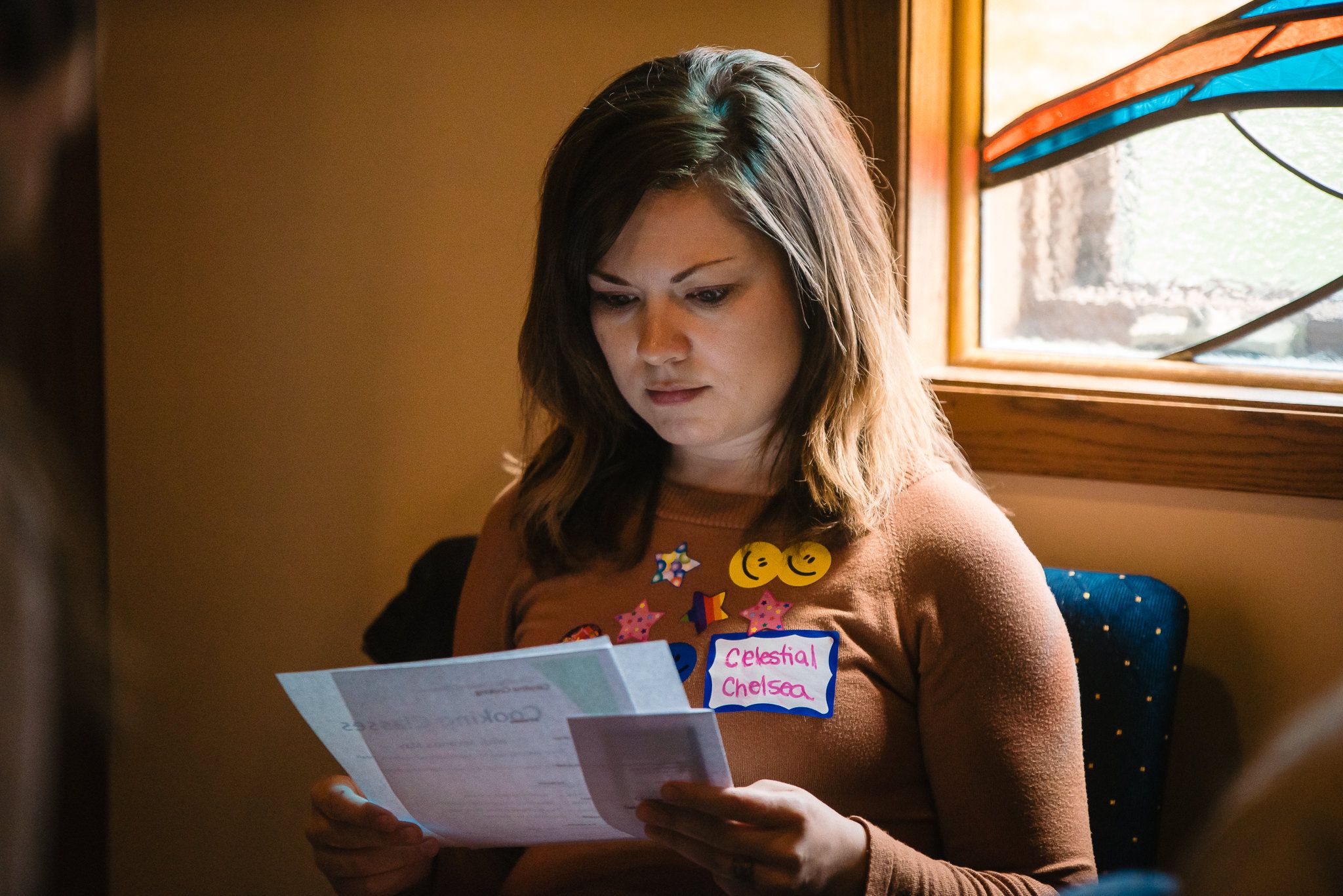 One of the most special parts of a business pitch and graduation day is having our Builders invite friends and family to celebrate with them. Graduations are memorable in their own right. This one, however, even more special as we had two Builders voluntarily choose to stay inside the facility past their release dates to complete our program. Their dedication to RISE and their new paths in life is incredible to say the least.
In a conversation about why they chose to stay, our Builder said, "I wanted my mom and sister to see me graduate and walk in a cap and gown. I didn't graduate from a high school, and it was important for me to give a moment like this to them."
It's incredible to watch the finalists of our competition pitch their businesses in front of the ones they love. The confidence and poise they exude is contagious. Watching their families soak it in is a gift. As a staff, we see the transformation in our Builders and it makes us so proud. Seeing the families take in the transformation is truthfully breathtaking.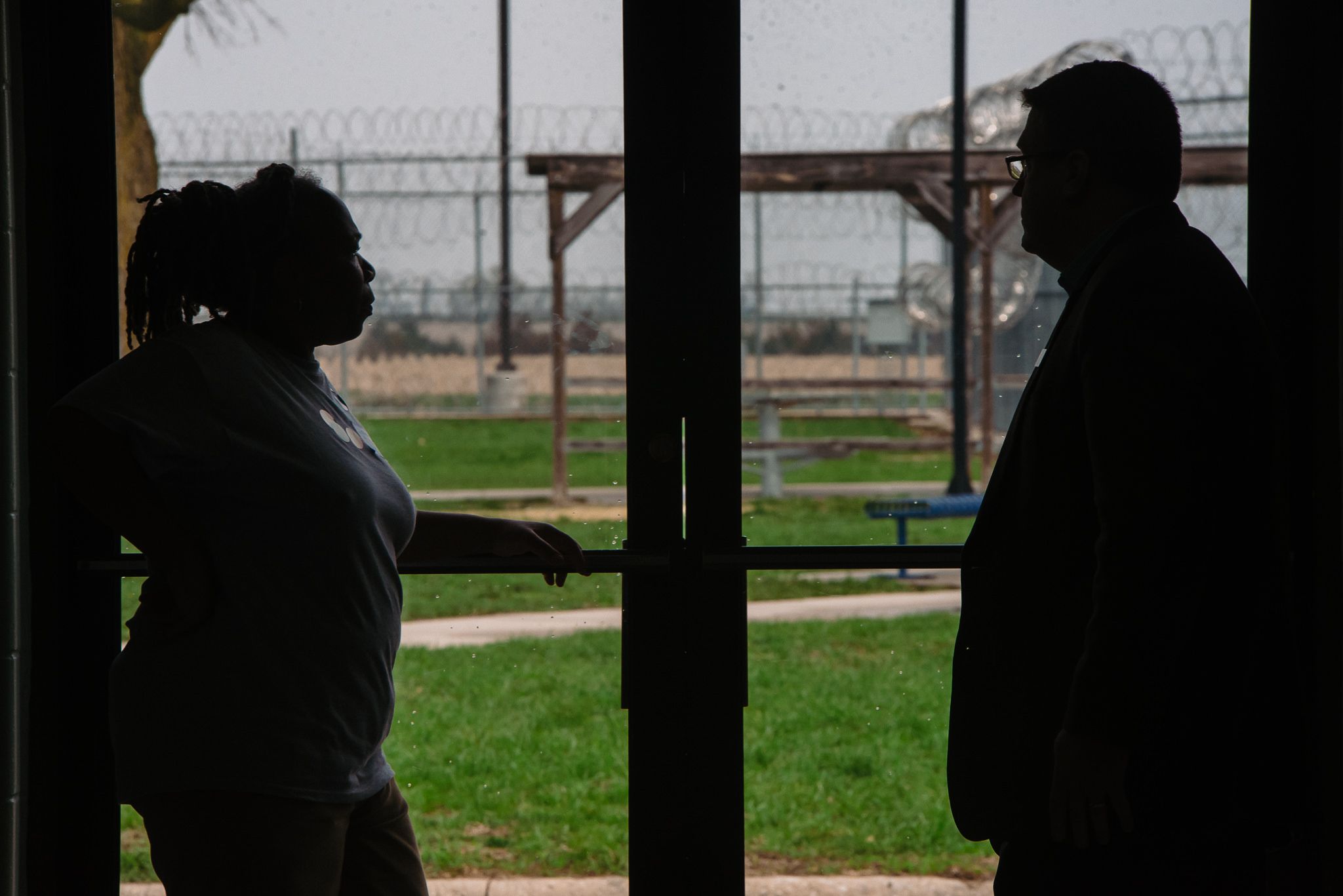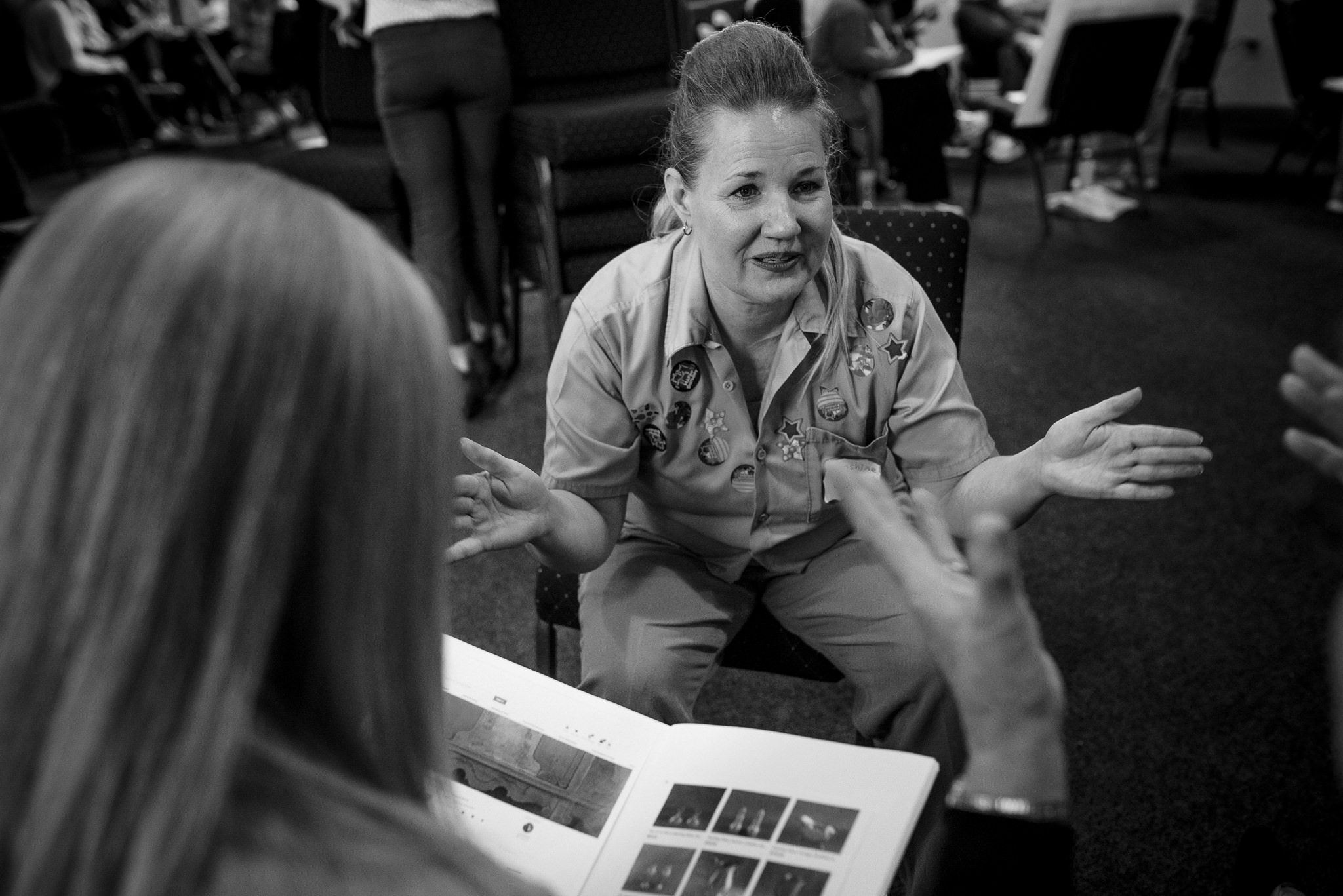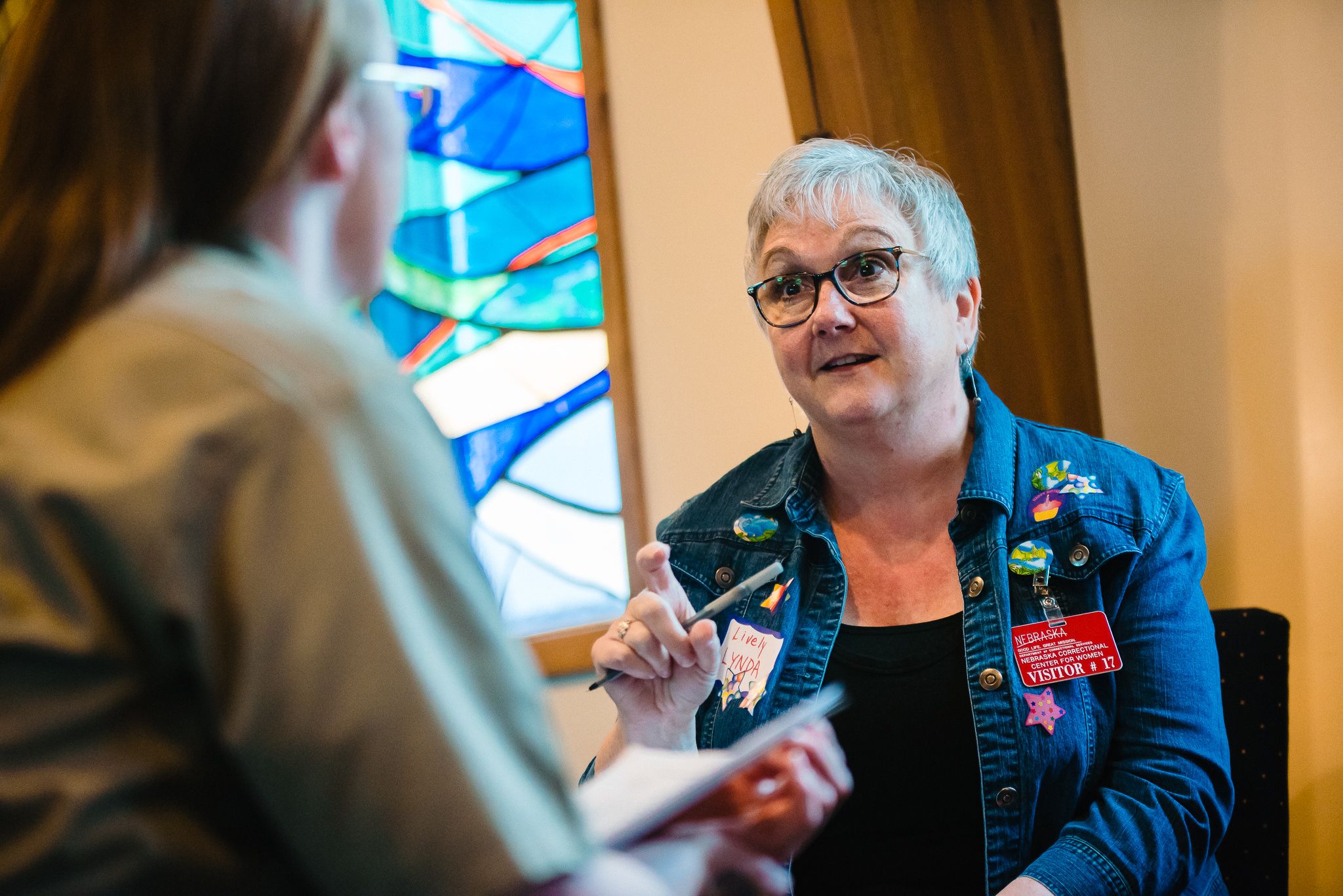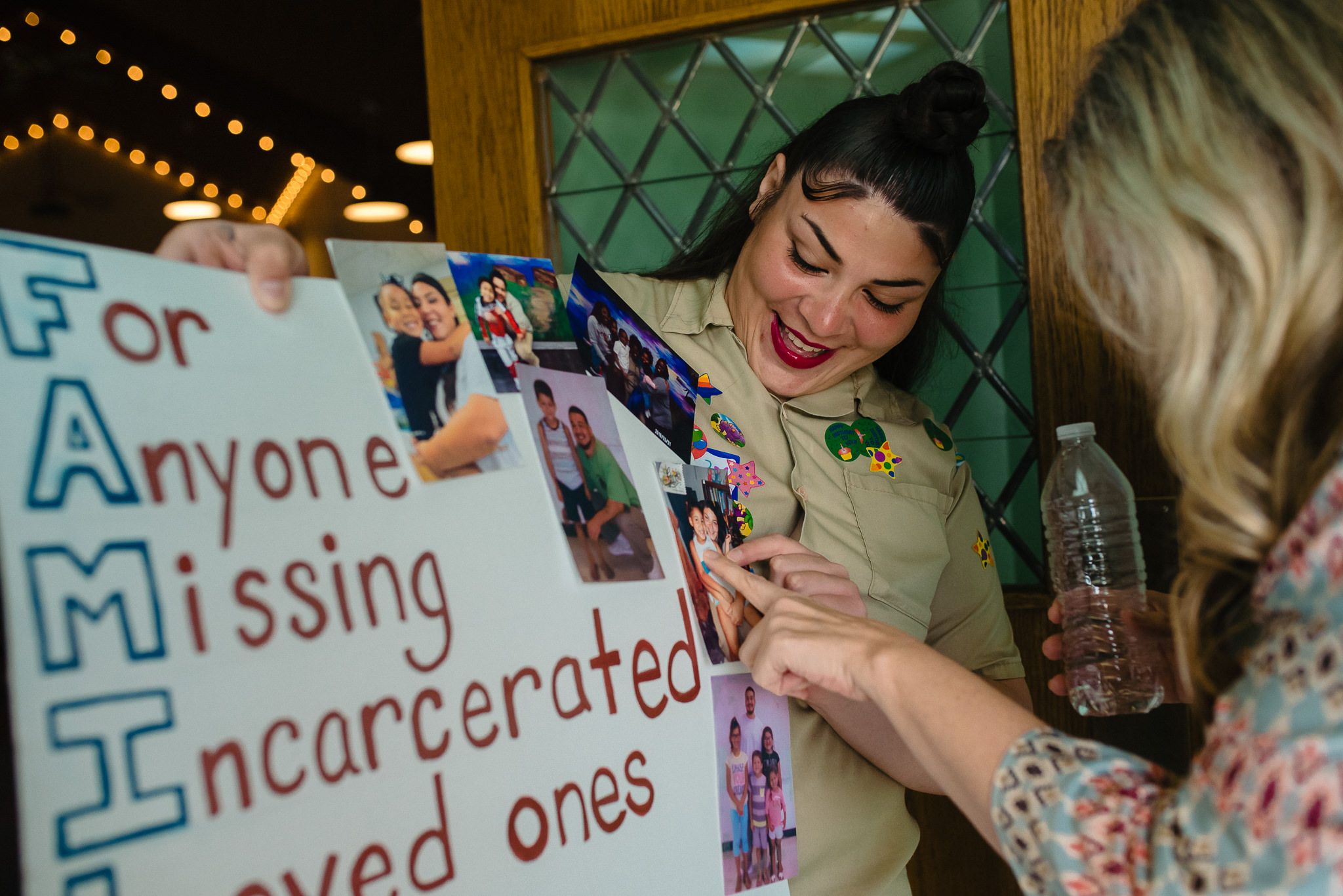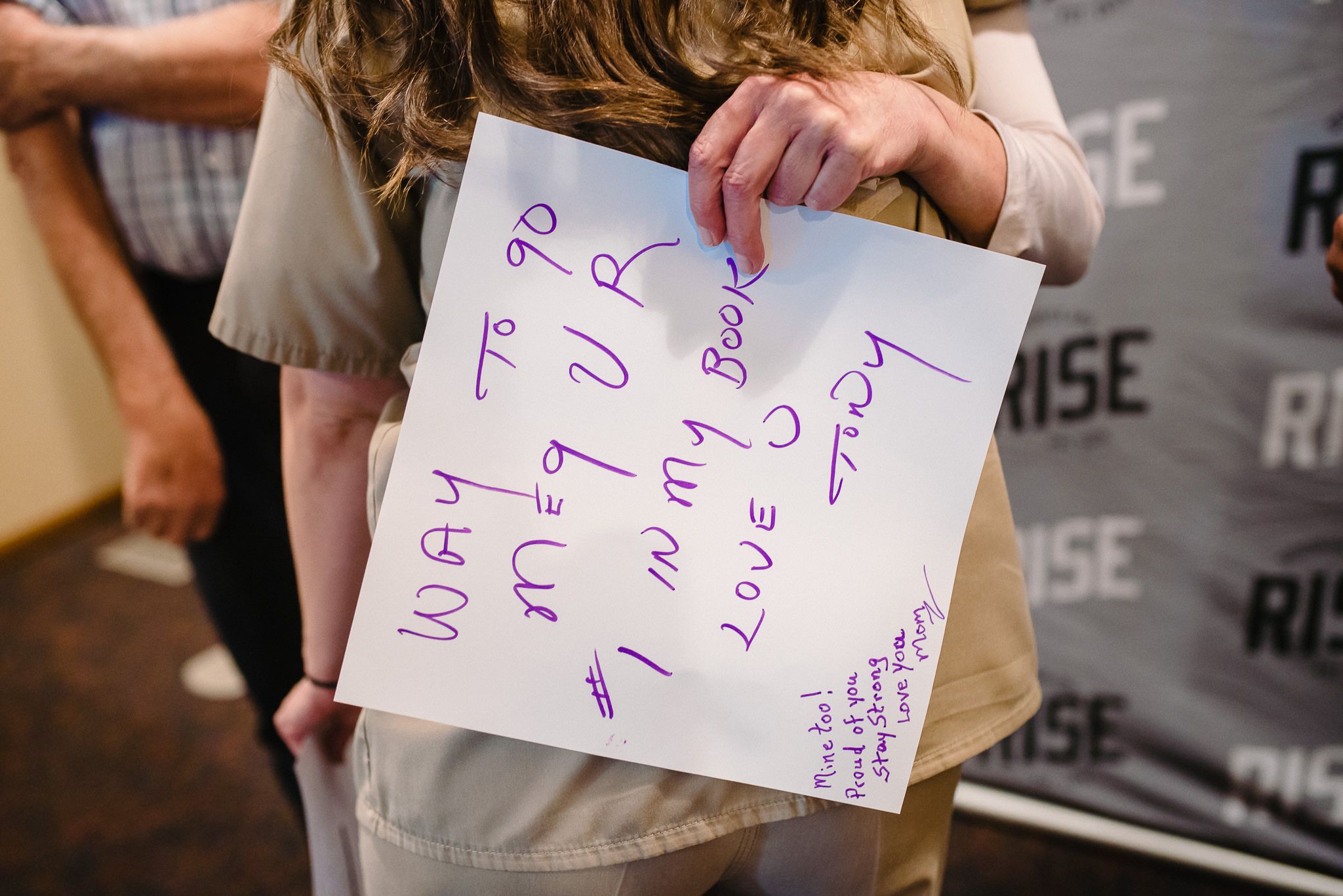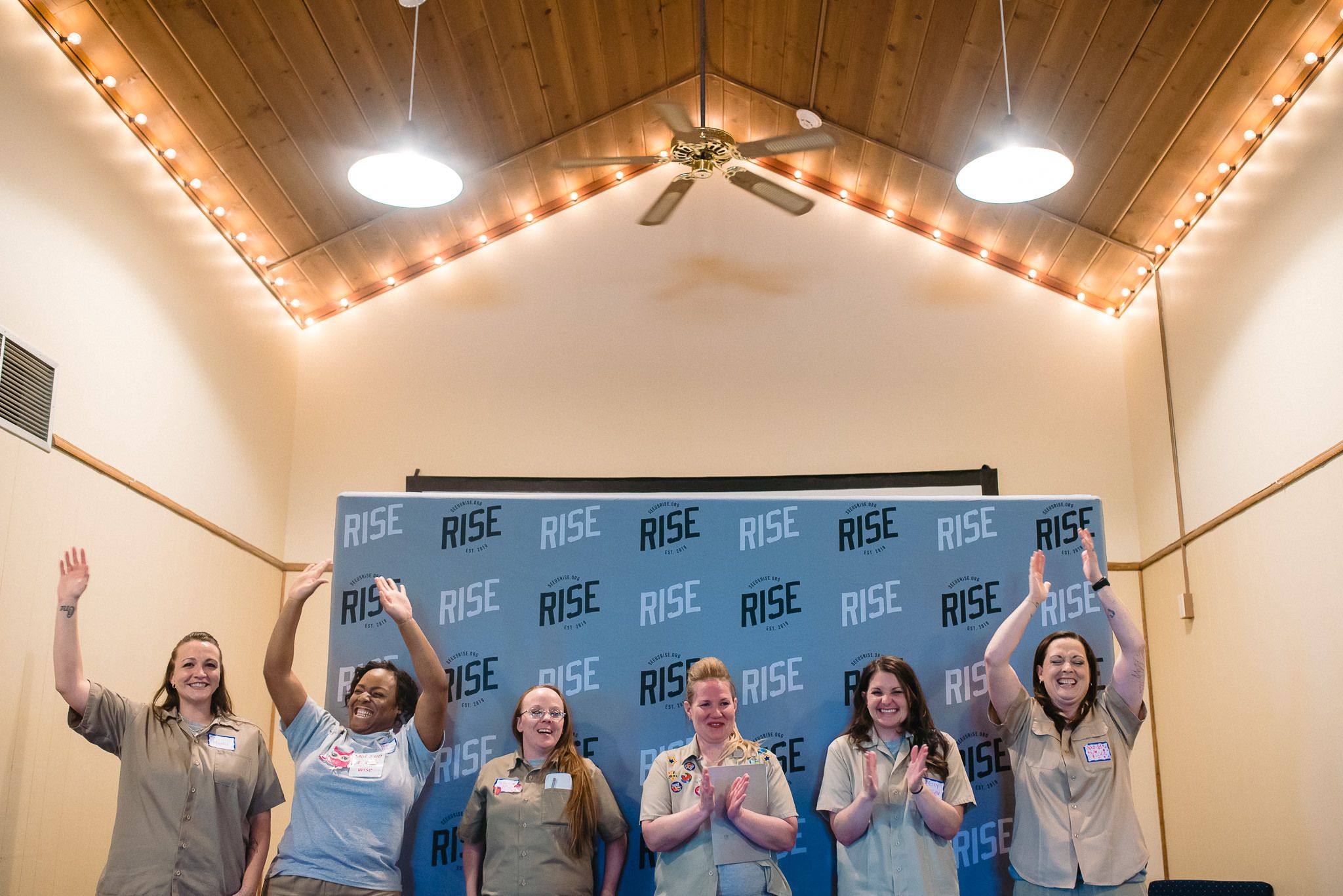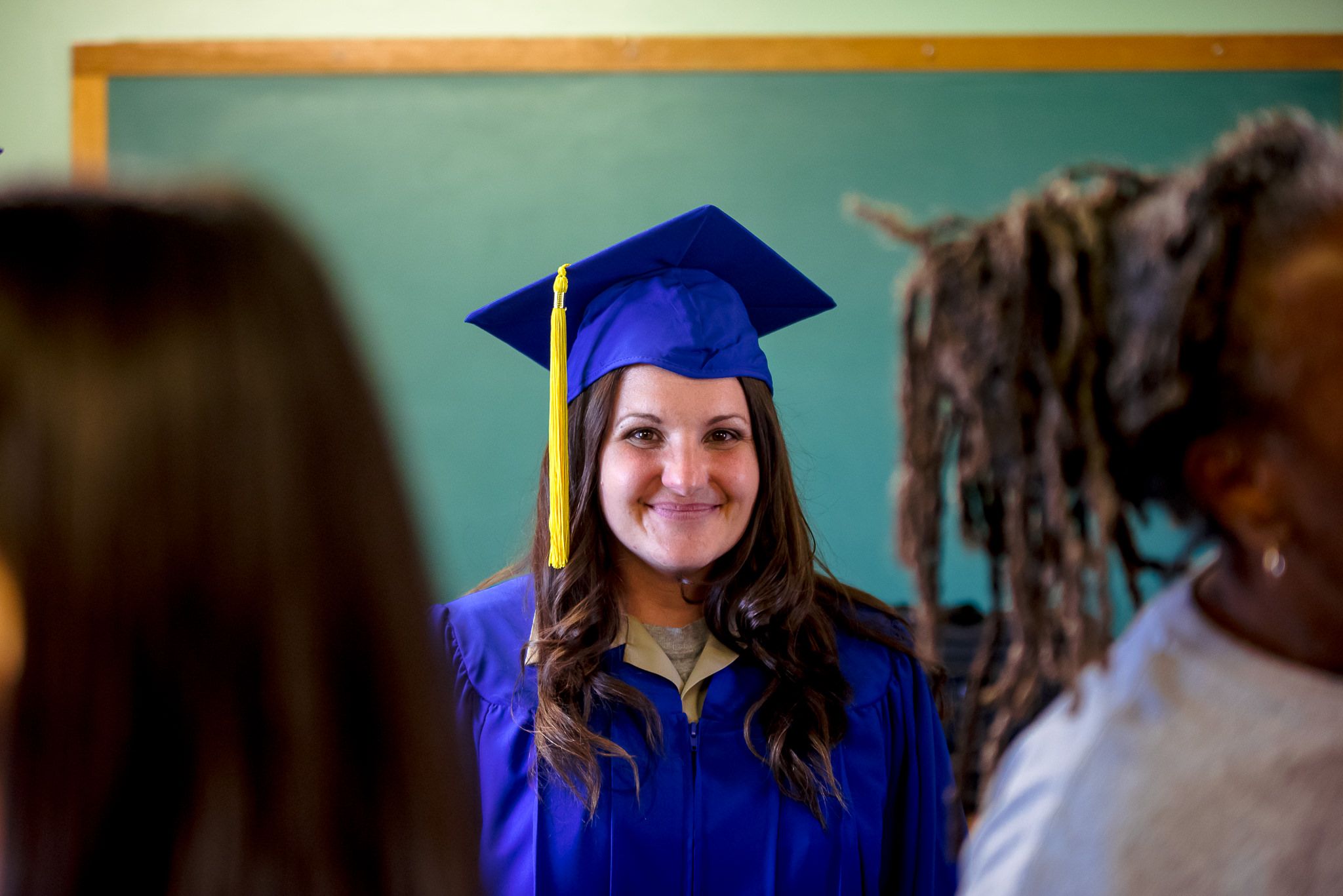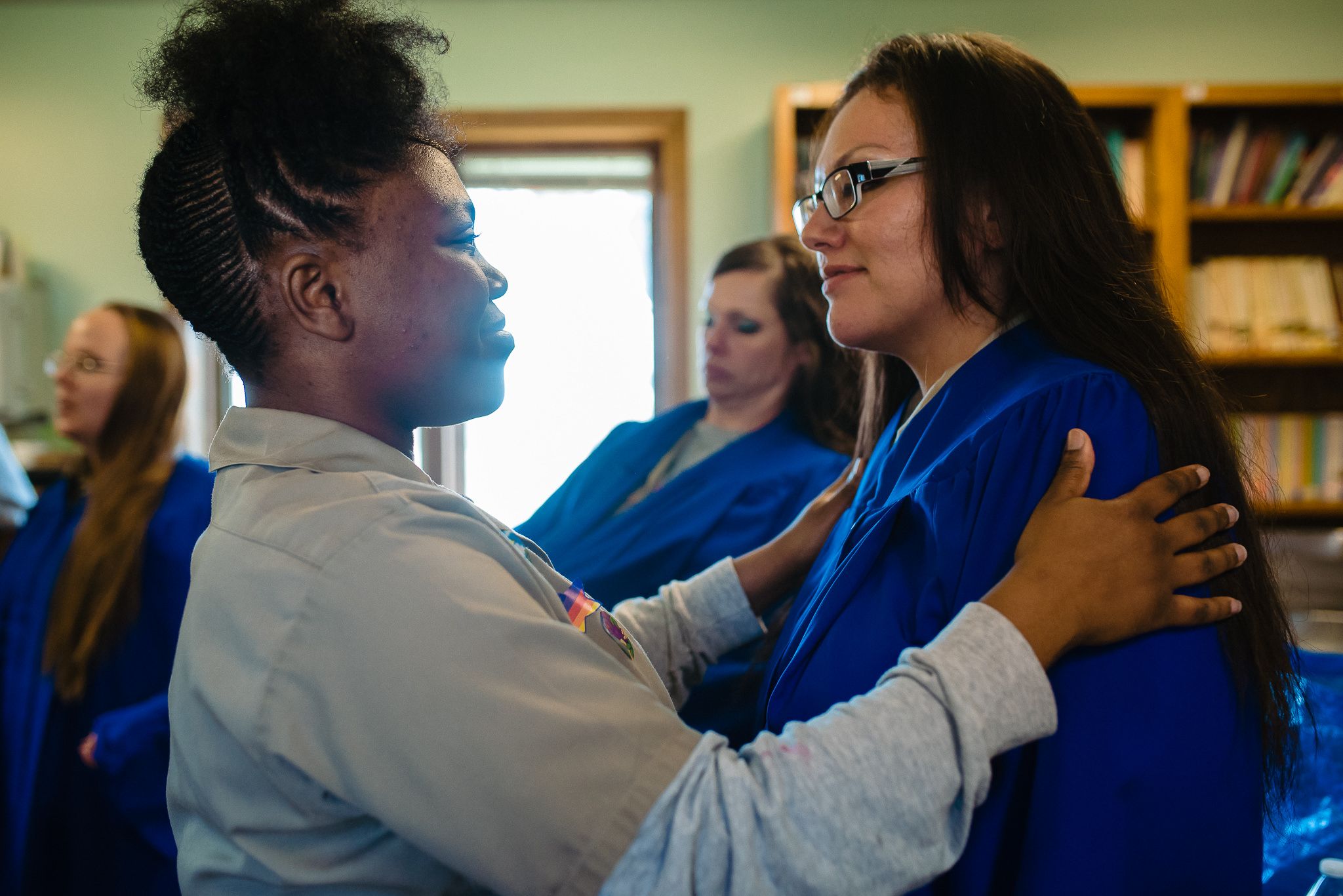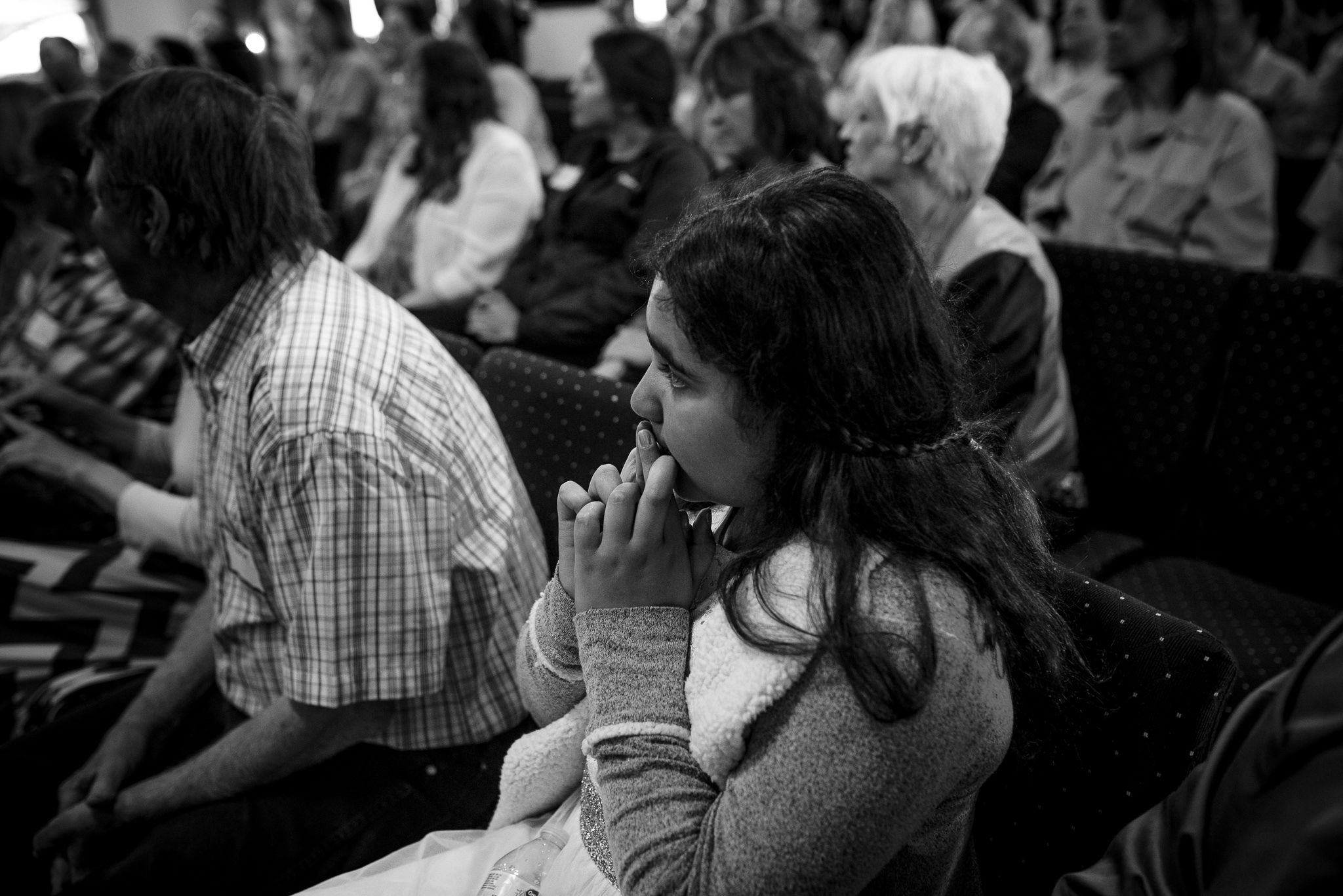 We couldn't be more proud of these 14 women. The ideas, creativity and character they've developed will take them far. Whether it's becoming a mountain-mover in the outside world or simply leading their facility into a safer, more hopeful community. They have the skills, determination and network of people rooting for their success.
They say you can't find your strength without a struggle. It's safe to say these women found it.
To the volunteers that came to York with us, thank you. That you for supporting these women and our mission so selflessly. Thank you for continuously rooting our Builders on, being a source of brilliance for them and creating a community that welcomes their talents on the outside. We're grateful for you.
--
RISE is a Nebraska-based nonprofit serving those with criminal backgrounds both inside and out of incarceration. At RISE, transformation begins prior to release into the community and continues post-release. Through character development, job-readiness and entrepreneurship skills we aim to create employment, connect healing families and lower recidivism.
If you'd like to get more information on our program or volunteer at one of our in-prison events, we'd love to have you! Send us a message!