RISE in the Classroom: Omaha Correctional Center
Builders Talk Business Competition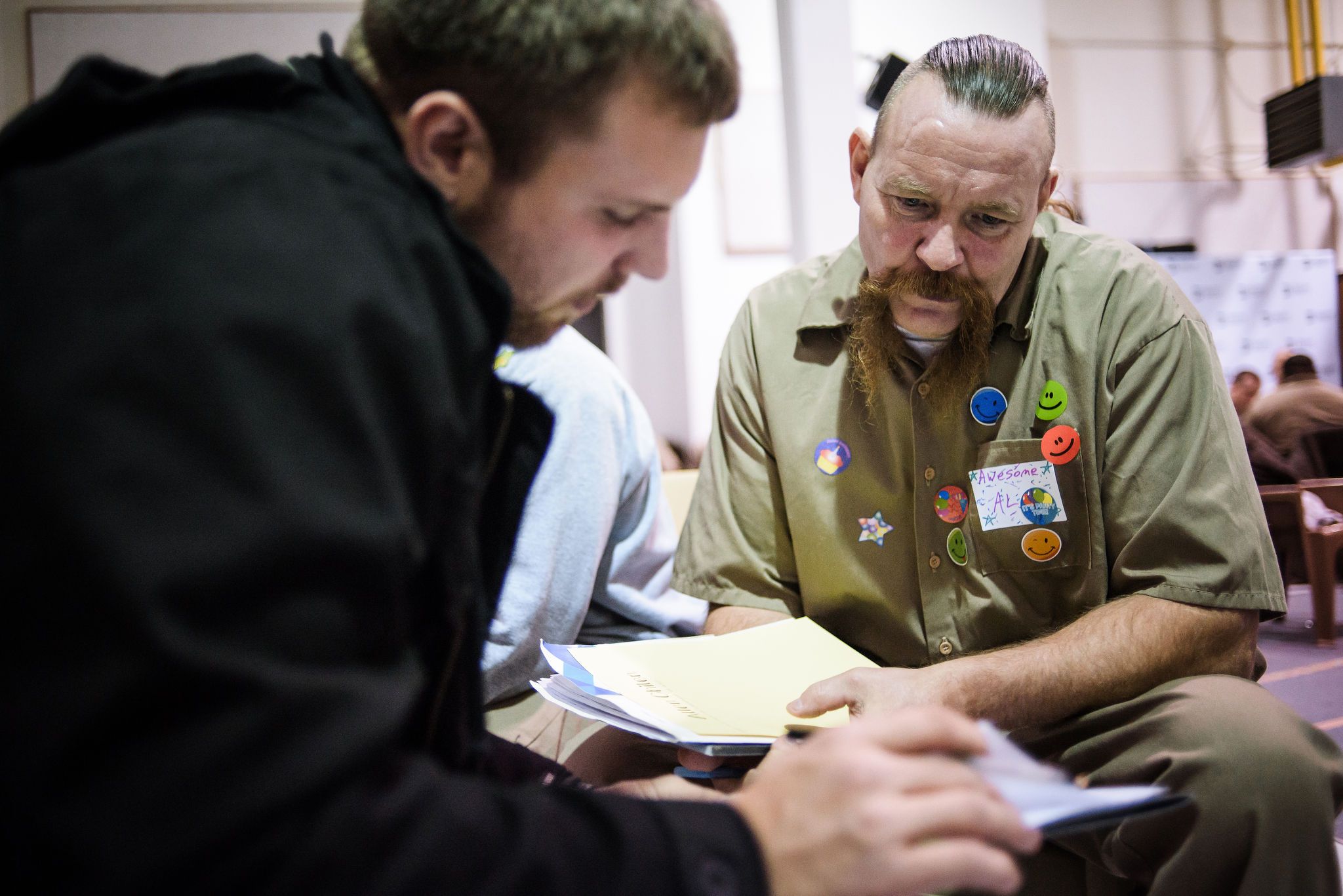 Last week in the Omaha Correctional Center (OCC) our RISE program participants began talking about competition in business. As they near the curriculum homestretch, these 21 Builders are using this important information to their advantage! On October 22nd this cohort will participate in a Business Pitch Competition judged by a room full of local volunteers!
While the majority of the classroom discussion was focused on identifying direct and indirect competition in business, this group of men had passionate discussions with each other, not just at each other.
Were there "turned-up" conversations about the real competition of Runza? Sure! But the genuinely smart conversations, questions, and rationale that came from them were inspiring! Not only that, but the pride and dedication the Peer Facilitators in this cohort have to teach and lead is admirable. They don't just help the class, they teach the class.
At this phase in the curriculum, business ideations are in the finessing stage. This lesson on competition provided great insight to the different businesses each Builder is conceptualizing. This cohort worked together to identify rivalries for each of their business ideas and ways to use them to their advantage. Even when their ideas were similar to each other.
In business it can be easy to see competition as a hurdle; a roadblock even. These Builders made competition a welcomed challenge for them to grow and think outside the box.
As this cohort puts the final touches on their business pitches, what are some ways that you've welcomed your competition? Have you ever worked with your competition? How has it changed your business for the better?
---
RISE serves the 2nd most overcrowded prison system in the United States - right here in Nebraska. This re-entry program follows an inside/out model focusing on job readiness, entrepreneurship, and character development. RISE works to reduce recidivism and create thriving and safe communities.
If you'd like to volunteer in one of our in-prison events, we'd love to have you! For more information email our Volunteer Relations Manager at info@seeusrise.org.