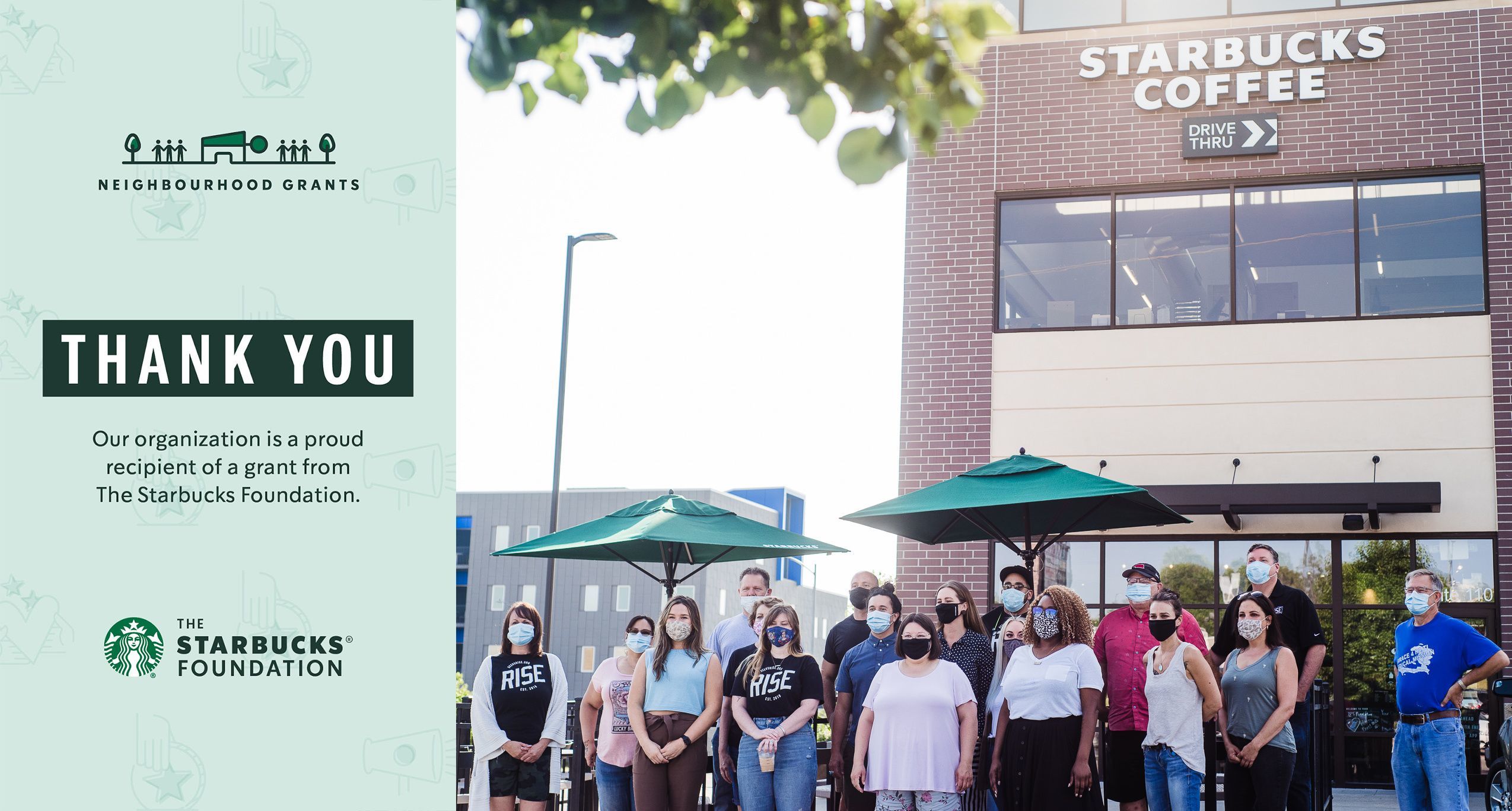 We are thrilled to shared that RISE has been selected to receive a $1,000 grant from The Starbucks Foundation as a part of their Neighborhood Grants program!
"Neighborhood Grants are investments that help build sustained local impact and inspire increased partner volunteerism with nonprofit organizations that work in our communities. Through this unique program, The Starbucks Foundation invites Starbucks partners to nominate a local organization in their community."
The Starbucks Foundation aims to transform lives, enable community resiliency, and uplift communities - all very close to the heart of RISE.
We first met the manager of our nominating partner (Starbucks on 72nd and Poppleton) a few months into the pandemic on one of our weekly RISE & Shine Online gatherings. After learning more about our mission and vision, local Starbucks staff began volunteering for our Modified Coaching Events. We are also humbled as our local Starbucks is now anxiously awaiting to hire their first RISE graduate!
It's partnerships and support like these that help make our communities stronger. To our local Starbucks, The Starbucks Foundation and Neighborhood Grants - thank you! We can't wait to see where we go from here together!