The Impact of Showing Up
How volunteering with RISE can make an impact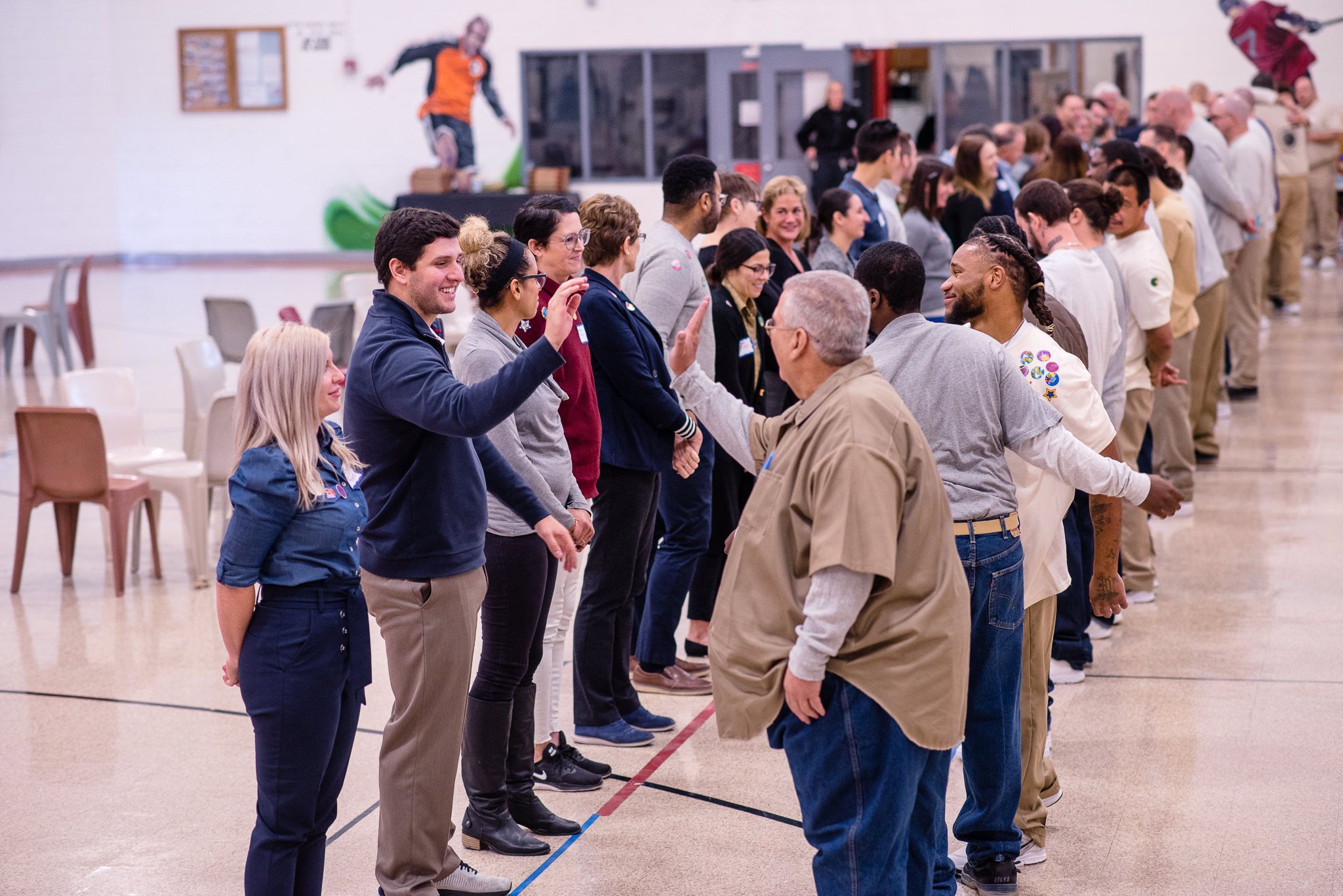 Coaching Days are a unique experience with RISE. Not only for our volunteers, but for our Builders. 
For many, having visitors from the outside world can be a rare occurrence. For some, the travel is too far, too inconvenient, or too expensive. For others, a harsh reality is that bridges are burned or tattered at best. Whatever the case may be, interactions with others not in the system can be very limited.
At our last Coaching Day, I noticed a Builder looking overwhelmed and a bit perplexed as our thirty-six RISE volunteers were cheered-into the gymnasium. I went over to him, shook his hand and offered up a friendly, "Hi, I'm McKenzie."
He was quiet, reserved, and wore the "I think I'm going to panic with all these people" face. I've worn it often, myself. After he quietly told me his name, I asked if he was doing ok. He said, "I guess I didn't expect this many people to actually come. People don't show up for us, even the people we know, so I guess I'm just caught a little off guard."
While his words and mannerisms were coated in social anxiety, they were joined with intrigue and a glimmer of hope.
This was just one of many times it's been expressed how impressionable our Builders are in response to our volunteers, simply by showing up. Without a word or conversation. By just being there.
The National Institute of Corrections found that any visit to a person incarcerated can reduce their risk of recidivism by thirteen percent. That includes visits from volunteers and mentors offering social support. 
So when you ask yourself what you can contribute to our program and Builders? Walking through the gates is an impactful start.
Have you volunteered at a RISE event? We'd love to hear how simply "showing up" impacted you. Send us a message!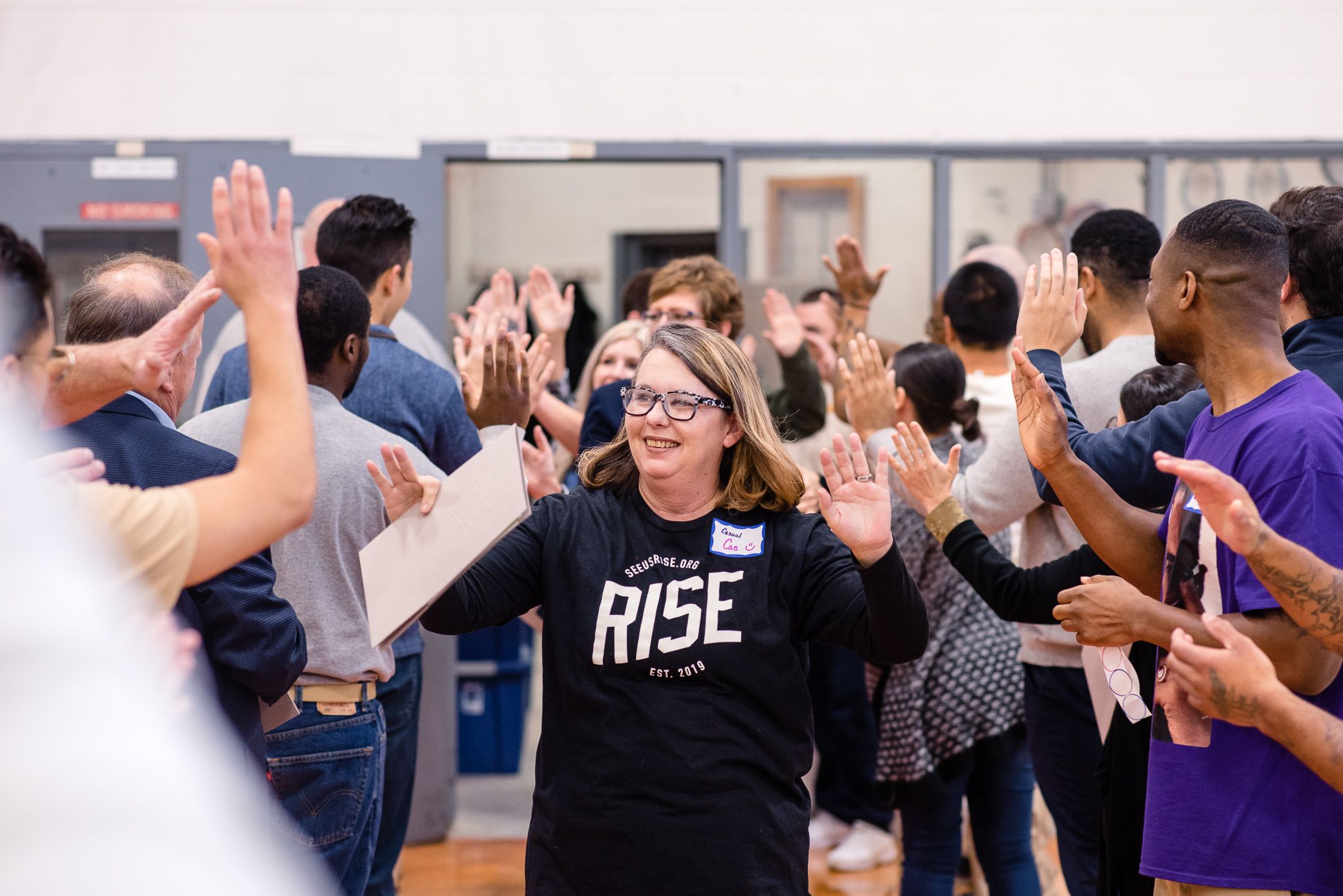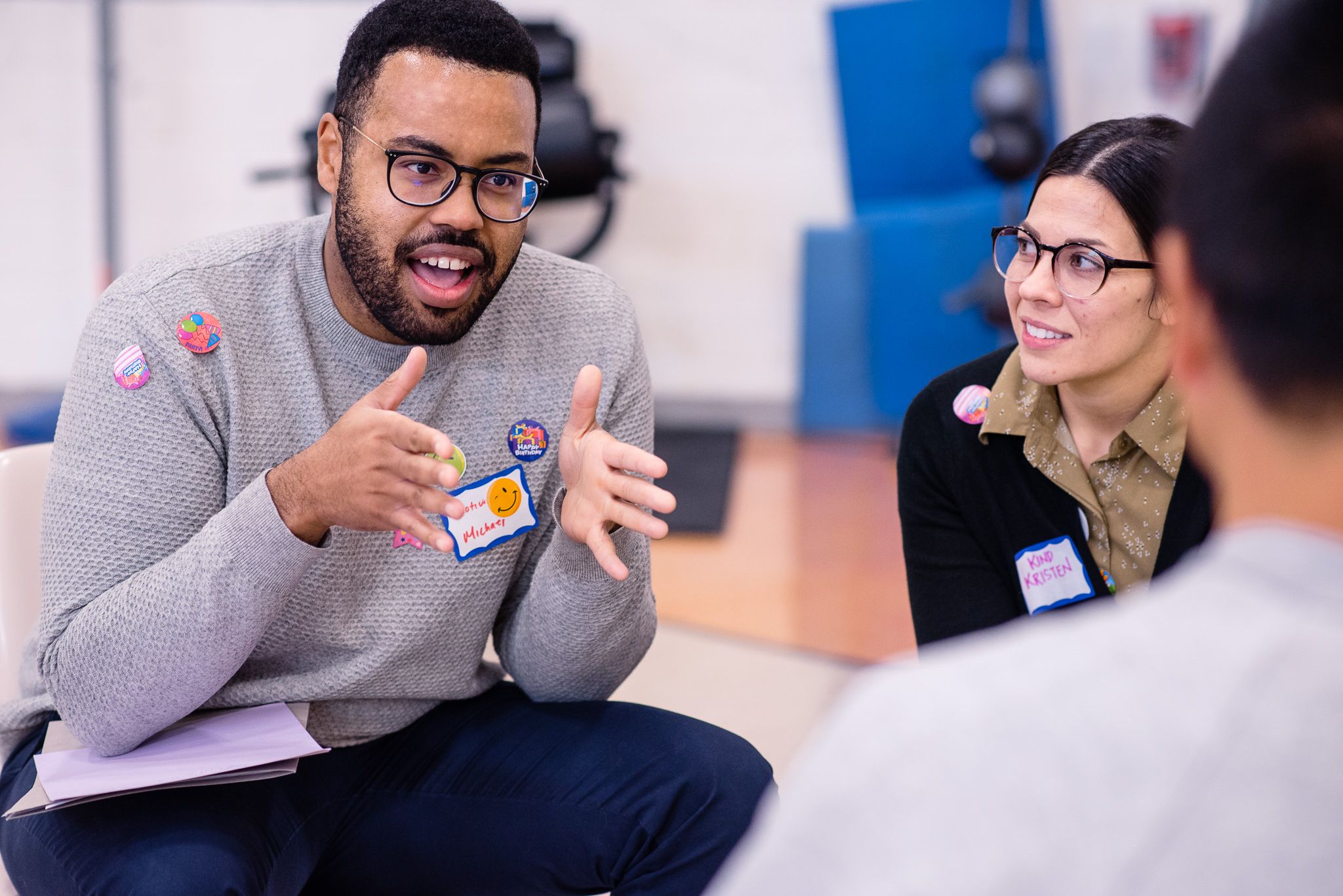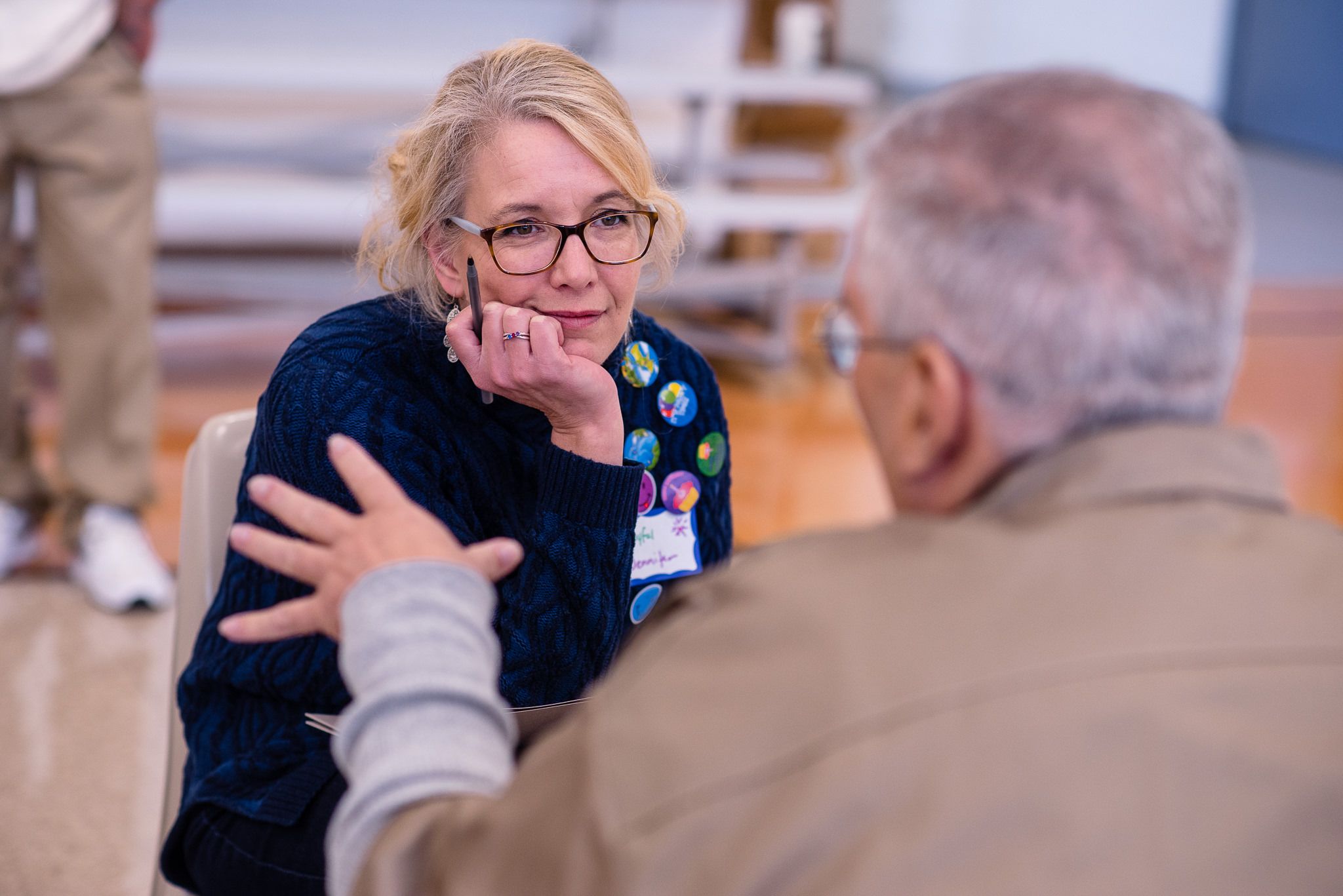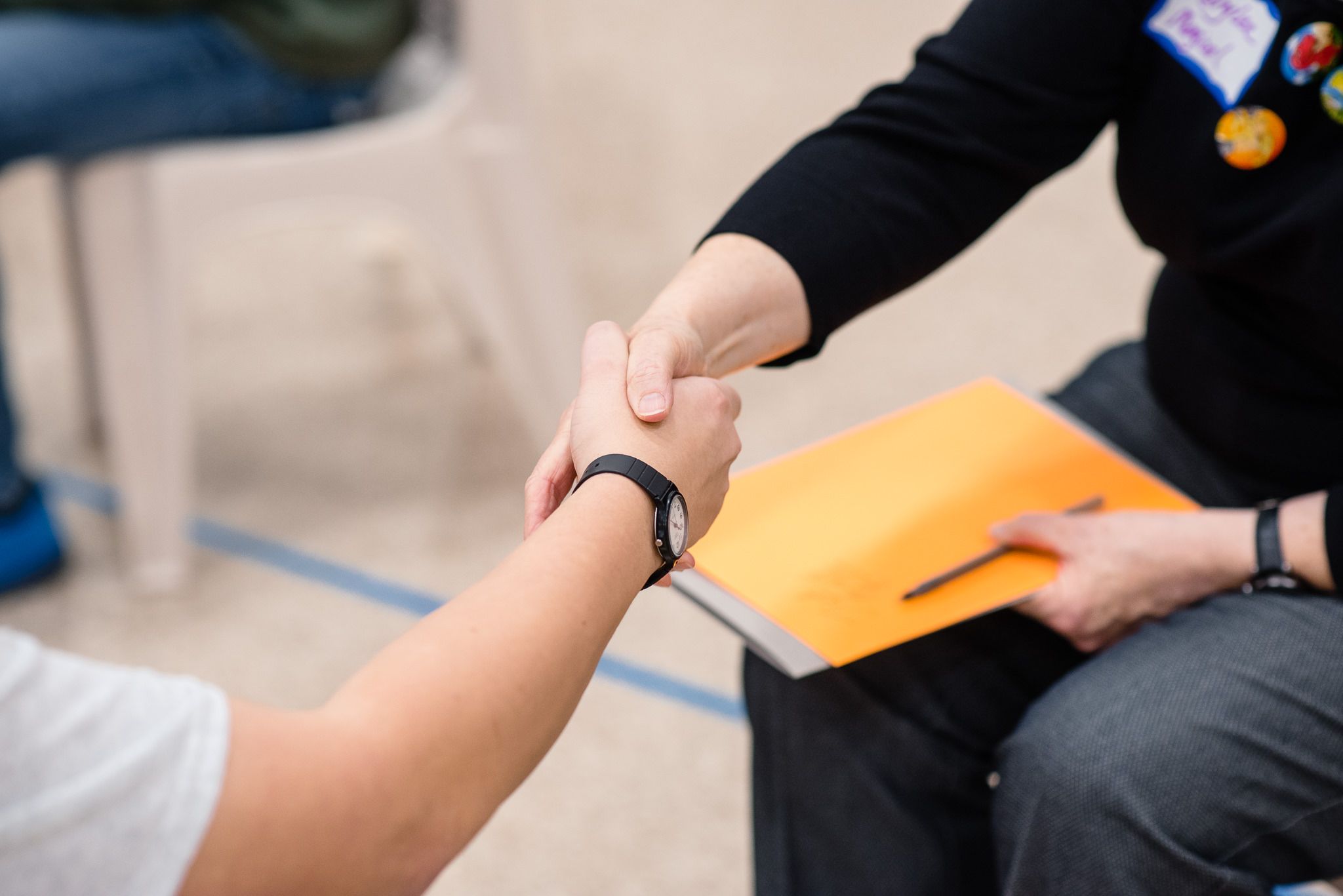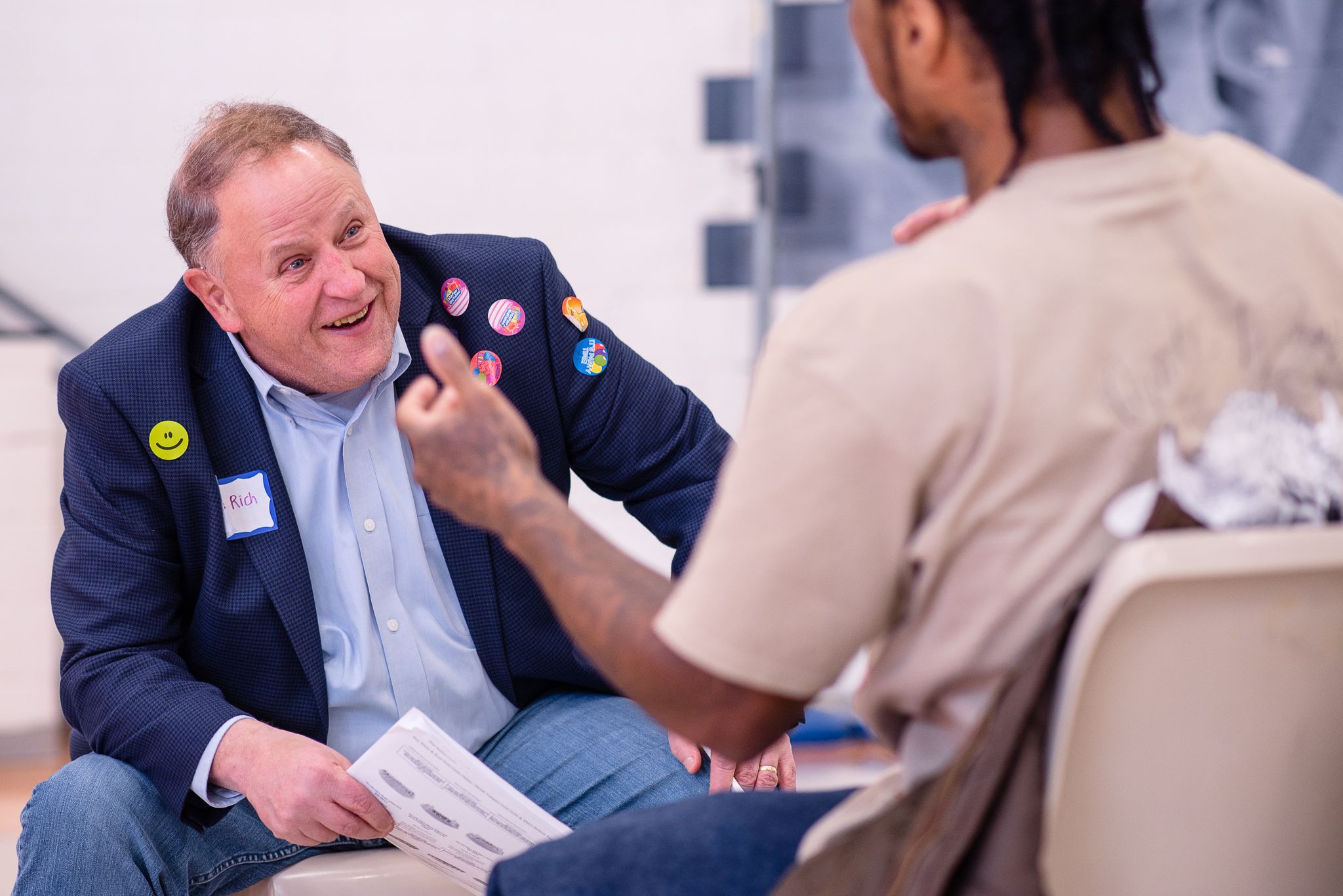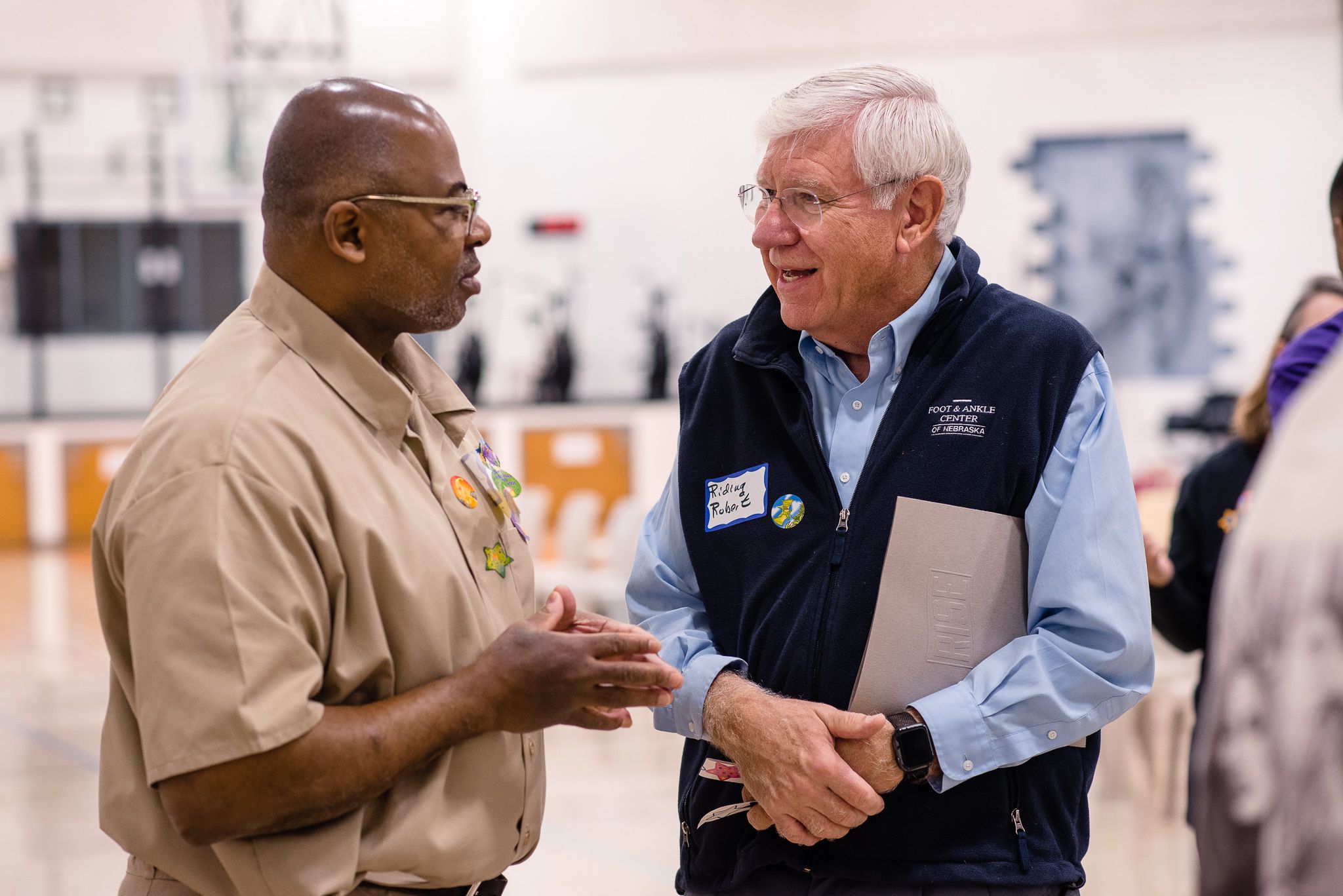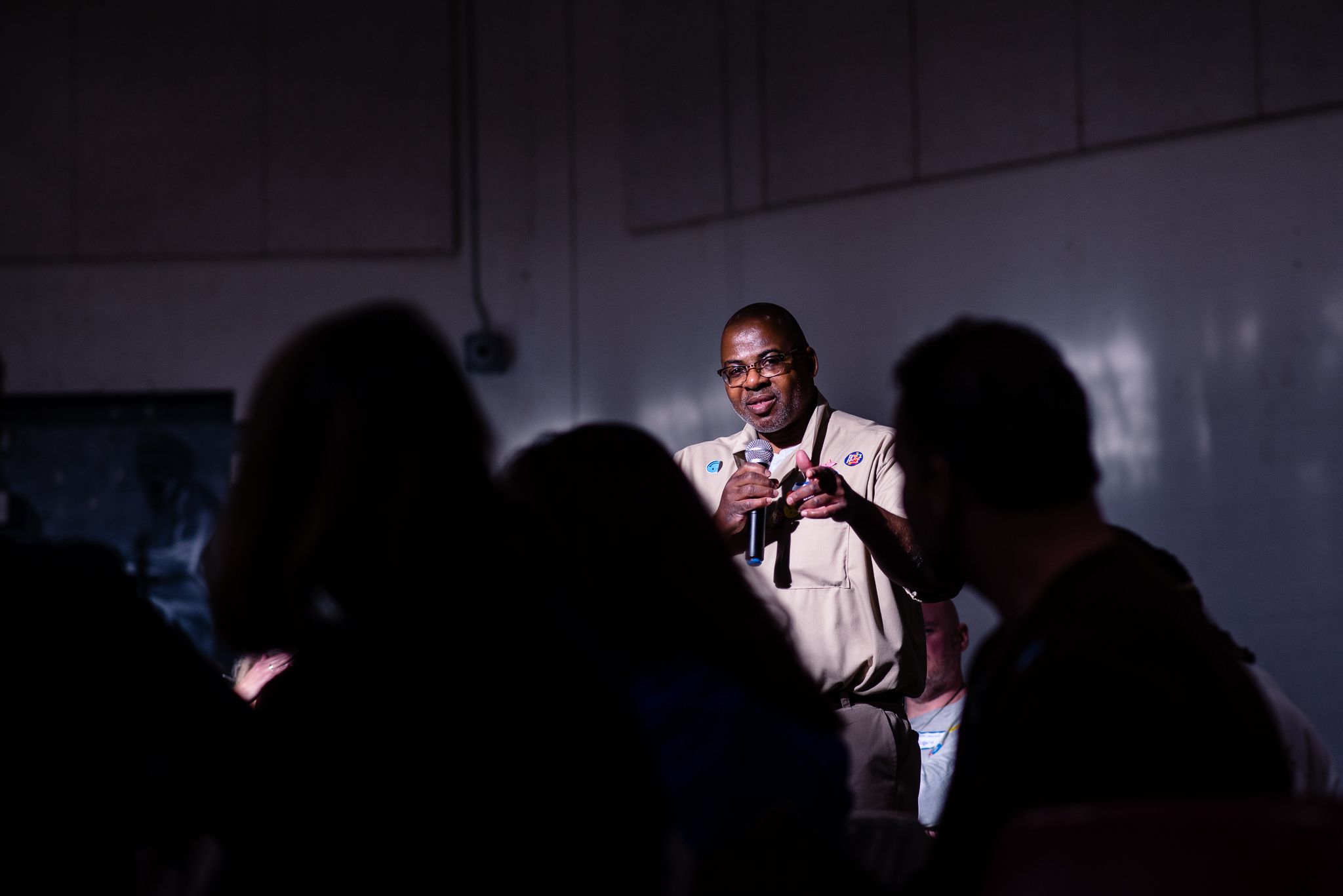 "Show up for people. Offer what you can. Be unselfish.
Love people when they need it, even when you feel they don't deserve it.
Be a healer. Be kind.
Show up for people.
Because when you're hurting you'll want someone to show up for you."
Alex Elle
---
Read our previous blogs here!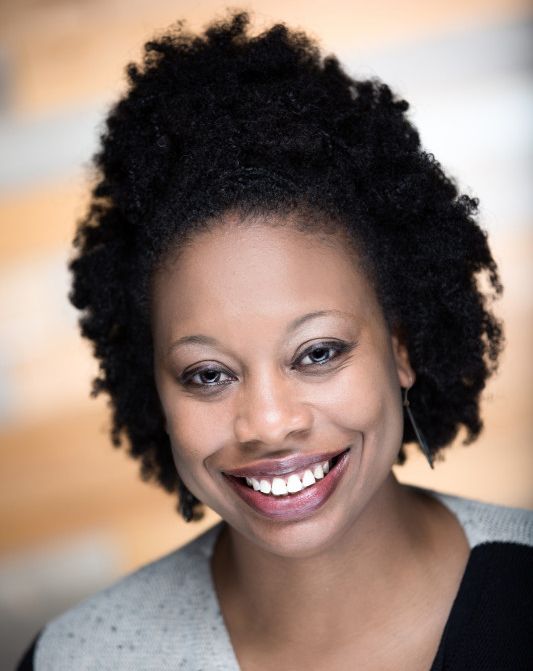 Jasmine Harris is transitioning to RISE's new Director of Public Policy and Advocacy. In this role, Jasmine's focus is to influence advocacy initiatives and advance large-scale reform.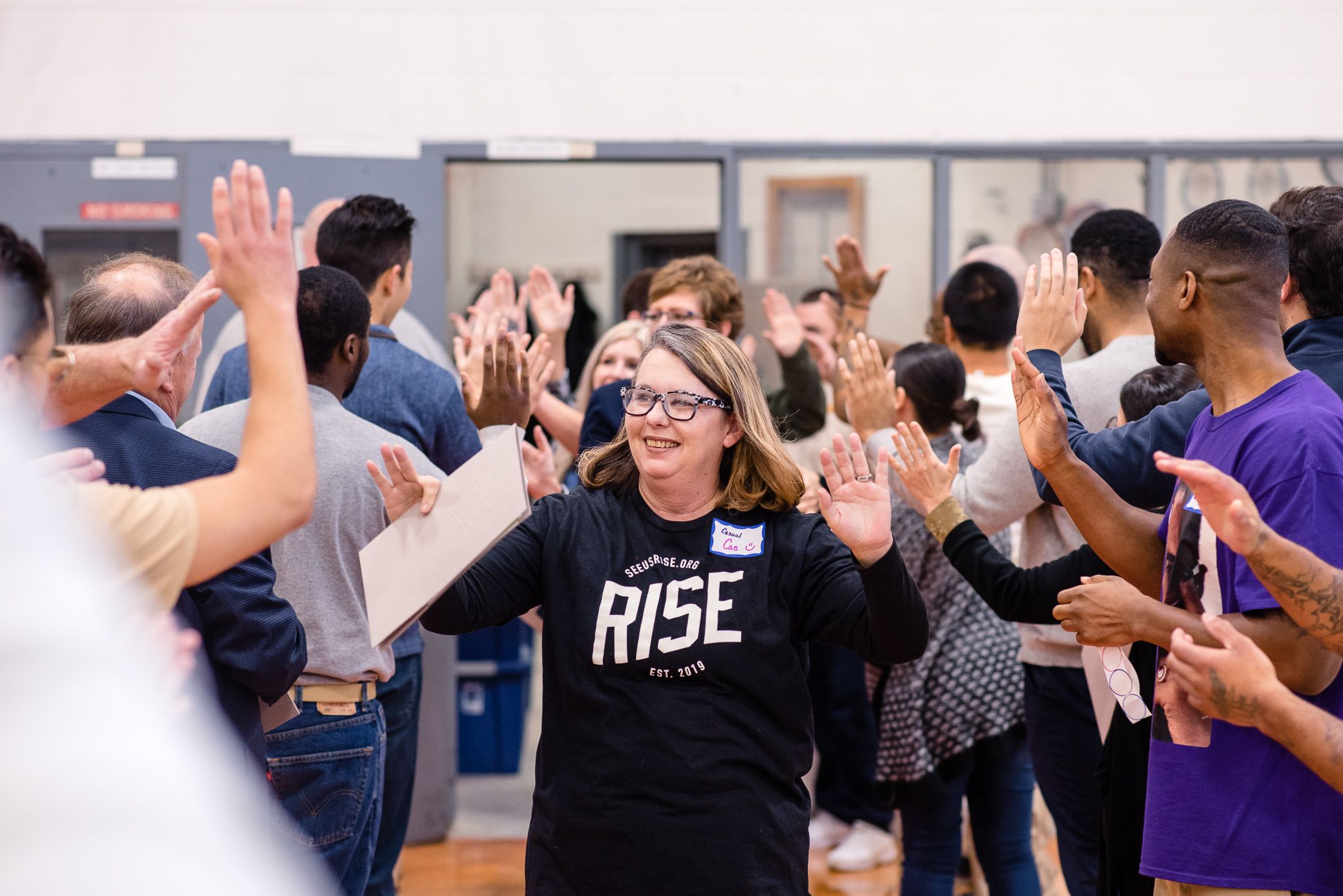 For many, having visitors from the outside world can be a rare occurrence. Volunteering with RISE provides an impact you might not know about! Find out what that is, here.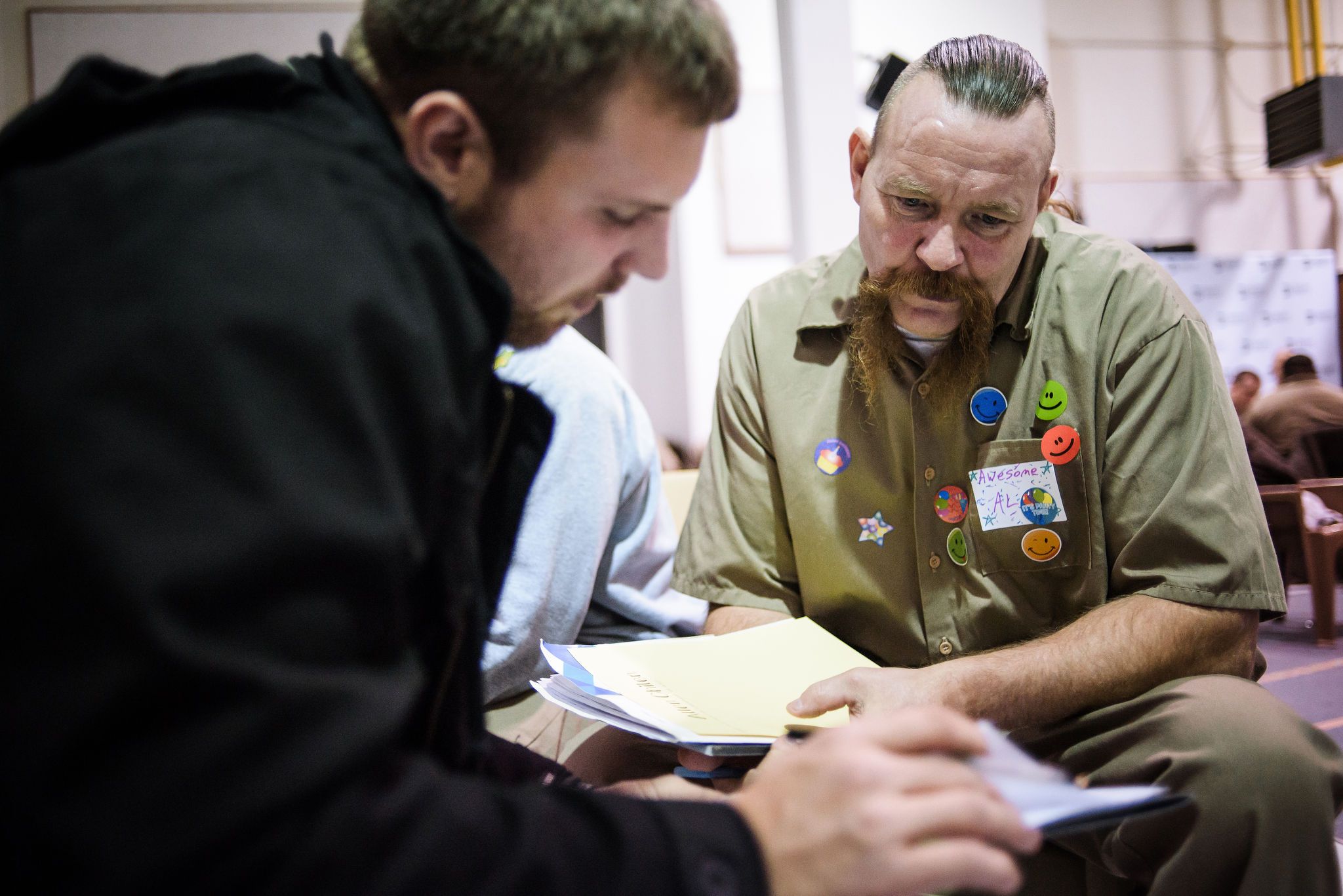 Omaha Correctional Center RISE Builders began talking about competition in business in the month of August! As this cohort inches their way to Business Pitch Day, they are learning to navigate the advantages and disadvantages of having business competition.