United Way of the Midlands Awards RISE Grant
Post-Release Funding in Nebraska
July 15, 2019
For Immediate Release: July 15, 2019 
United Way of the Midlands Awards $40,000 to RISE Grant to Fund Post-Release Programs
Omaha, Nebraska -  RISE is pleased to announce it was recently awarded a $40,000 grant from United Way of the Midlands. The generosity of United Way donors will help RISE's post-release case management services ensure program graduates are connected to employment and housing opportunities. Additionally, such charitable funding will provide further training to program graduates on improving skills that aid in maintaining employment, housing, financial and digital literacy, and navigating the community after incarceration.
RISE prepares and trains those with criminal histories in character development, employment readiness, job creation through entrepreneurship and case management. RISE's transformation process begins with an innovative six month program pre-release where program graduates receive a RISE completion certificate in addition to a Certificate of Career Readiness from the University of Nebraska Omaha's School of Business Administration. Upon release, RISE program graduates have access to case management, reentry planning, job readiness training and a business incubator. 
With the help of this grant, RISE is able to offer training in resume building, personal statements, and interview skills all to help program graduates receive stable employment upon reentry.
RISE has graduated over three hundred program participants inside the Nebraska prison system with eighty-four percent of program graduates released into the community being employed. Of that, one-hundred percent of Community Correction graduates are employed.
"RISE is grateful for our continued partnership with the United Way and the generous support from the corporate community through the United Way. This year's grant supports our reentry work with citizens returning to the community from prison including case management, employment support and entrepreneurship programming. Thank you to all who support the United Way; it is transforming the lives of individuals and families in our community," said Jeremy Bouman, CEO of RISE. 
About United Way of the Midlands: United Way of the Midlands focuses the efforts of many to help our neighbors stand strong – by addressing basic needs, and fostering success in the classroom and the workplace. www.UnitedWayMidlands.org
About RISE: Currently serving seven prisons in the state of Nebraska, RISE is a nonprofit organization focusing on character development, job readiness, and entrepreneurship for those with criminal histories. RISE's inside/out model bridges incarceration to the community and considers all the critical steps in that journey. Through intensive training, RISE program participants work to break generational cycles of incarceration, create employment pathways, and lower recidivism. 
###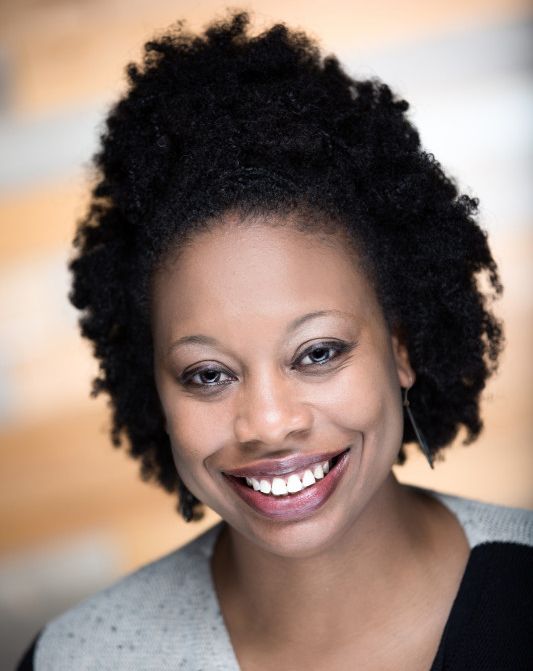 Jasmine Harris is transitioning to RISE's new Director of Public Policy and Advocacy. In this role, Jasmine's focus is to influence advocacy initiatives and advance large-scale reform.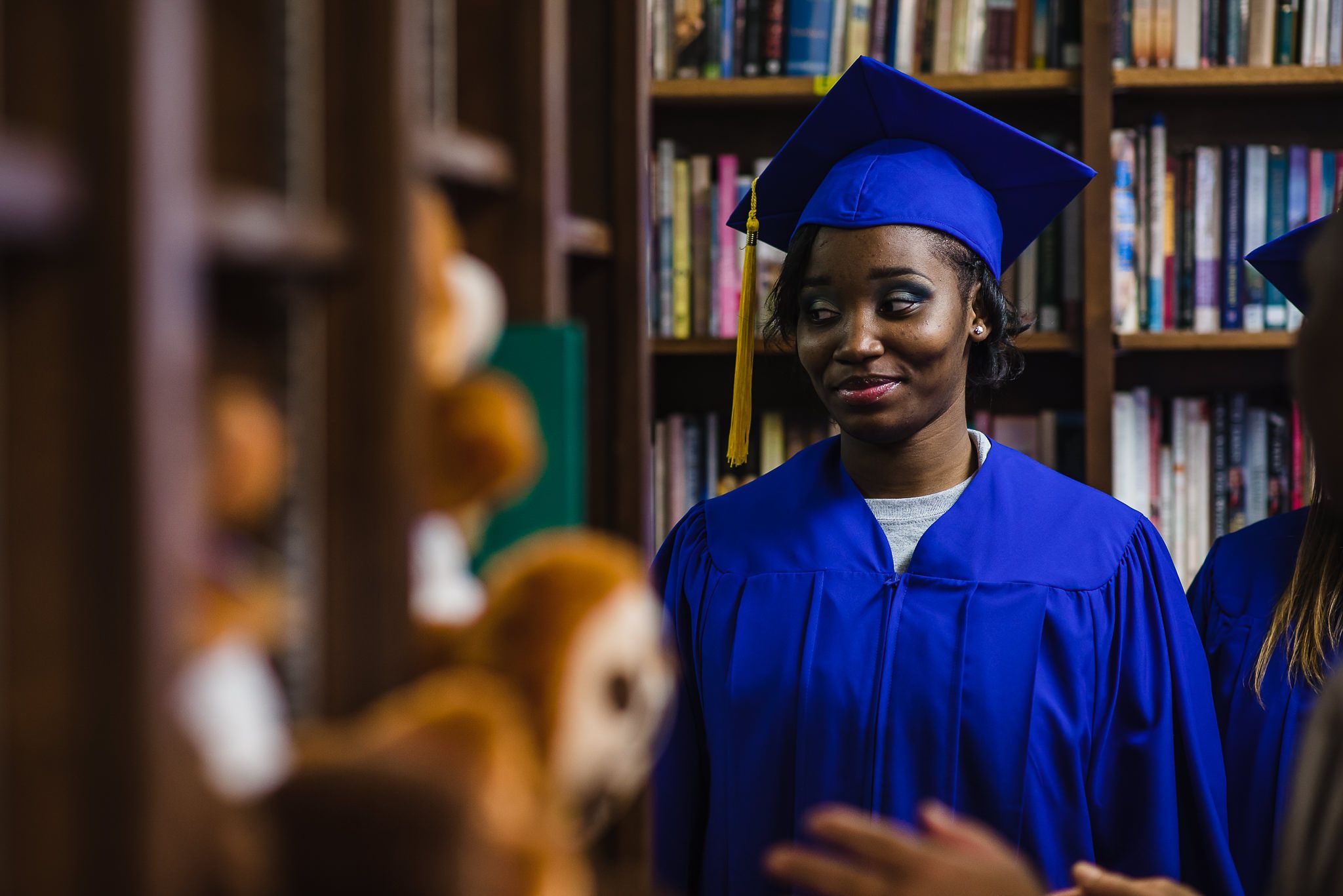 In Nebraska, RISE graduated 16 more Builders in January 2020! Check out their impactful day on the blog!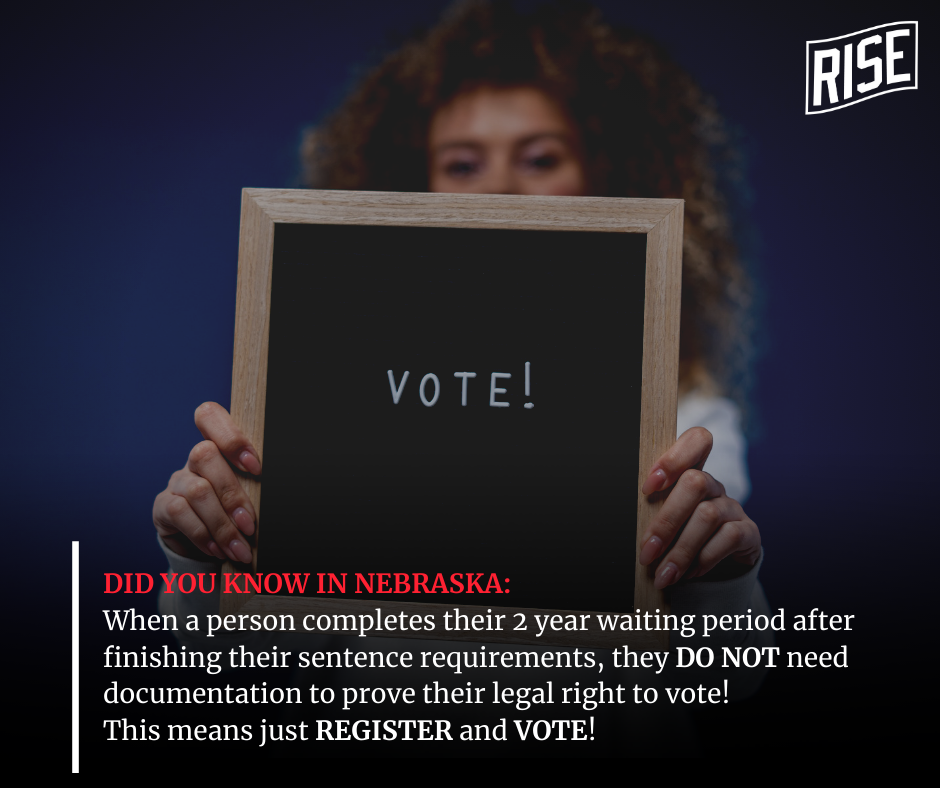 When a person completes their 2 year waiting period after finishing their sentence requirements, they DO NOT need documentation to prove their legal right to vote! This means just REGISTER and VOTE!