Volunteering Holds Value for our Nebraska Nonprofit
April 9, 2019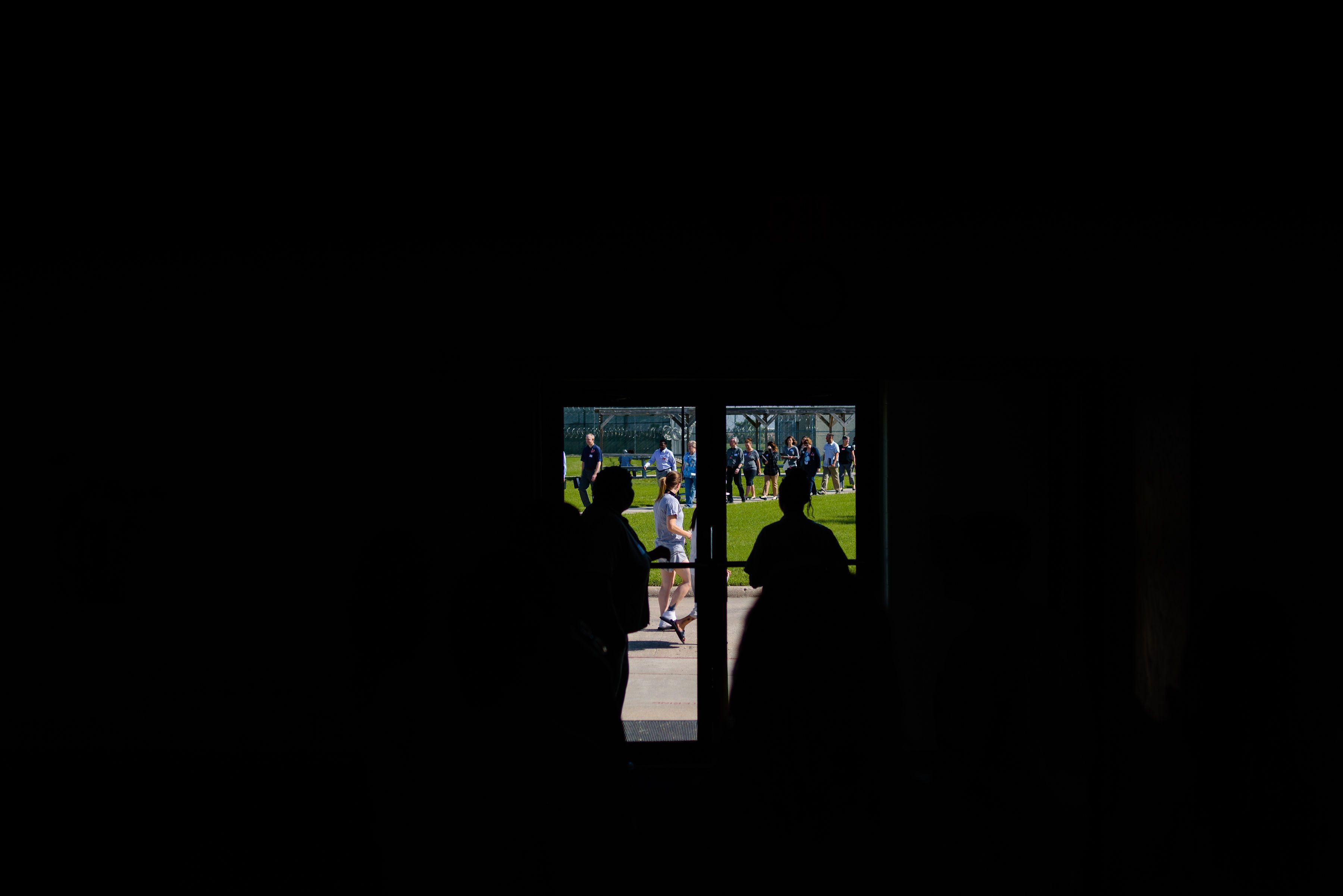 "We make a living by what we get, but we make a life by what we give."
Winston Churchill
How true.
Volunteering ones time is priceless. Choosing to spend time submerged in a state of selflessness is what makes a Nebraska nonprofit like ours flourish.
The thought of volunteering inside the Nebraska prison system can often feel intimidating and completely outside one's comfort zone. It's understandable!
However, when the concrete walls and gates are stripped away, RISE is so much more than a Nebraska nonprofit inside the prison system teaching employment readiness.
Volunteering with RISE is just as much about empathy and resilience as it is job creation and lowering recidivism. For us, they are synonymous.
For many of our volunteers, they've found a community in RISE with our Builders and even each other. We're fortunate to have new and recurring volunteers that have not only seen value in the program we offer, but in their day-to-day lives. There's something about submerging oneself into a completely foreign environment that connects people.
It's been said that volunteering:
counteracts stress, anger and anxiety.
increases your happiness and self confidence.
provides a sense of purpose.
aides in your physical health.
offers valuable job skills and career experience.
Of all of these things, we find a common theme with our volunteers: purpose.
There are many amazing Nebraska nonprofit organizations one can volunteer with, and we're humbled to have such purpose-driven people come to prison with us.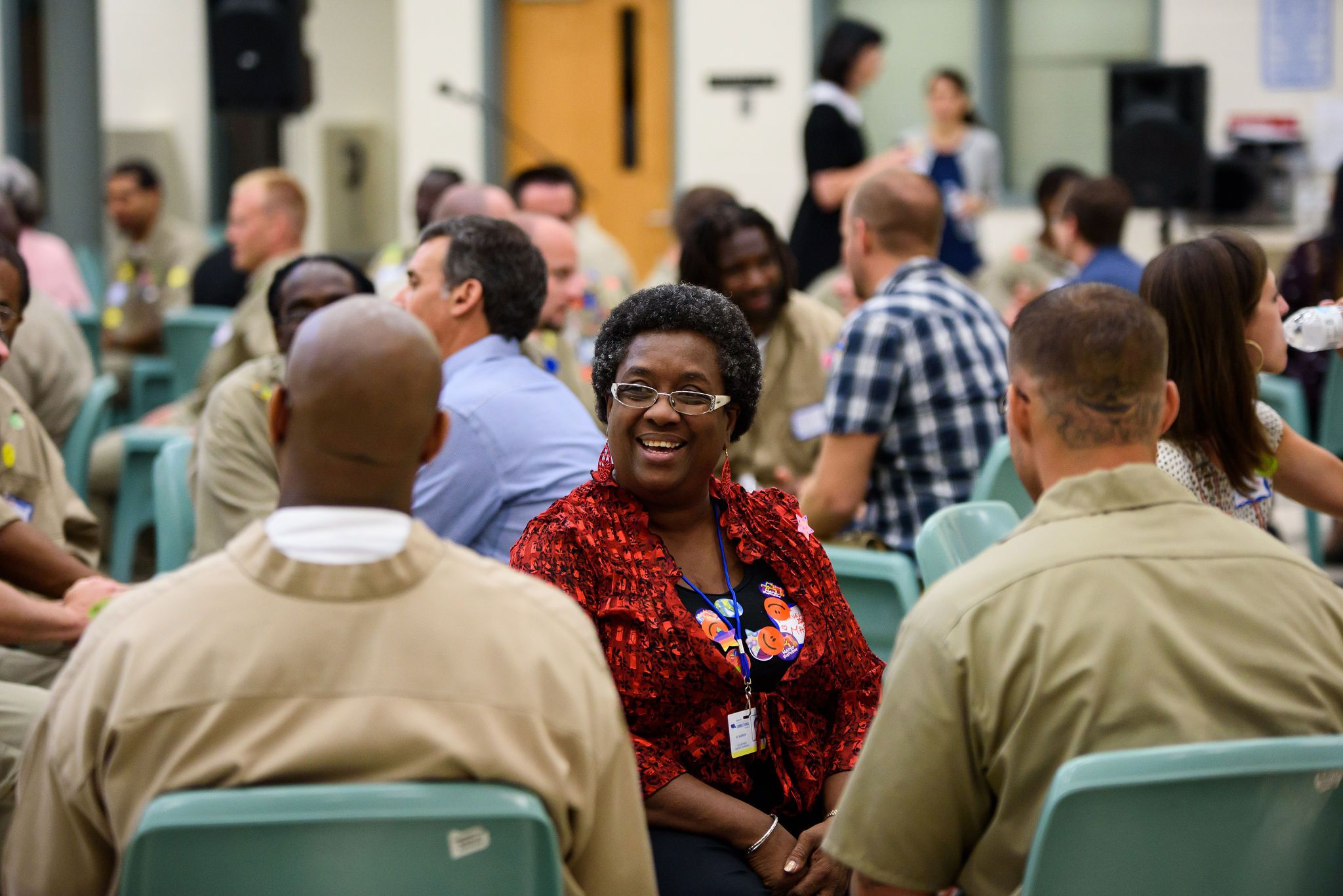 What RISE means to our Volunteers
"The first time I volunteered for a RISE event, someone thanked me for treating them like a human. That was enough to bring me back a second time.
You see Builders who start their RISE journey with no self confidence. No self worth. Each time you volunteer and return to prison, you begin to see heads held a little bit higher. Genuine smiles. A sense of pride.
These individuals are filled with so much passion, creativity, and motivation - and RISE is able to bring that to the forefront.
The reason I continue to volunteer and be a huge supporter of RISE is because I've seen the impact the program has on incarcerated individuals and their families. It is a program that works, and it's making a huge difference on those who challenge themselves"
- Anonymous
----
"Over the last few months, I have made regular trips behind bars with RISE: and organization that believes in transformation, humanity, dignity, and potential of people.
All people.
It's difficult to describe the energy, emotion, and hope that permeates each and every one of these events. There's singing and dancing and high five-ing and hugging. But there are also tears and vulnerability and forgiveness.
My first engagement with RISE was motivated out of a combination of curiosity and a desire (perhaps a feeling of obligation) to "do good". What brings me back time after time and what moved me to make the two hour commute to Techumseh, however is far more selfish in nature. As cliche as it may sound, I truly gain so much more than I ever give with each interaction, conversation, handshake, or hug."
- Lauren Fukuda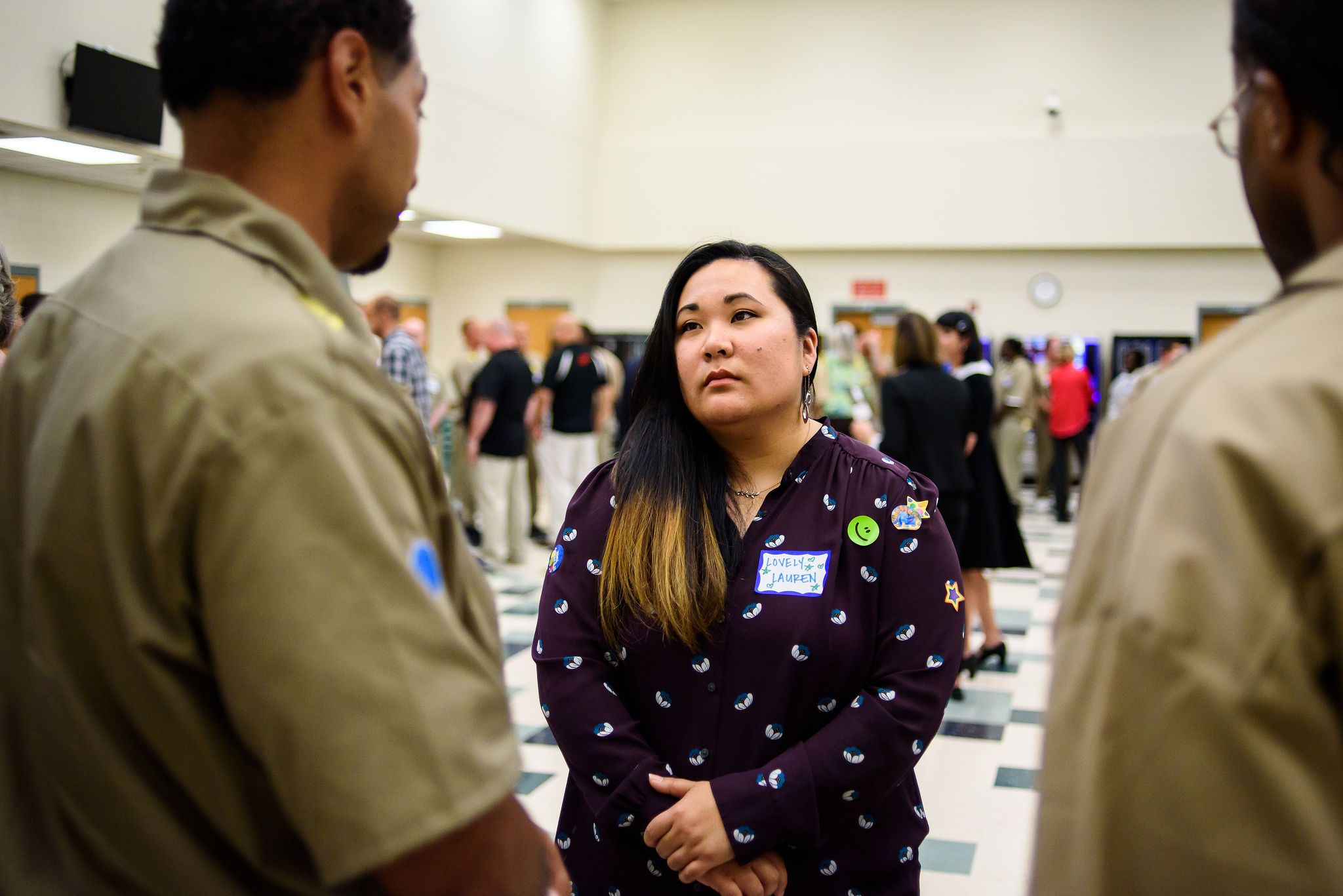 "It's amazing how much I learn and am inspired by the Builders I meet each time I volunteer with RISE. Our lives can be filled with such negativity and always pointing out the deficiencies in each other, but through RISE, I'm filled with hope for not only what the Builders can accomplish, but what I too can do with a little encouragement from a network that believes in one another."
- Jeff Slobotski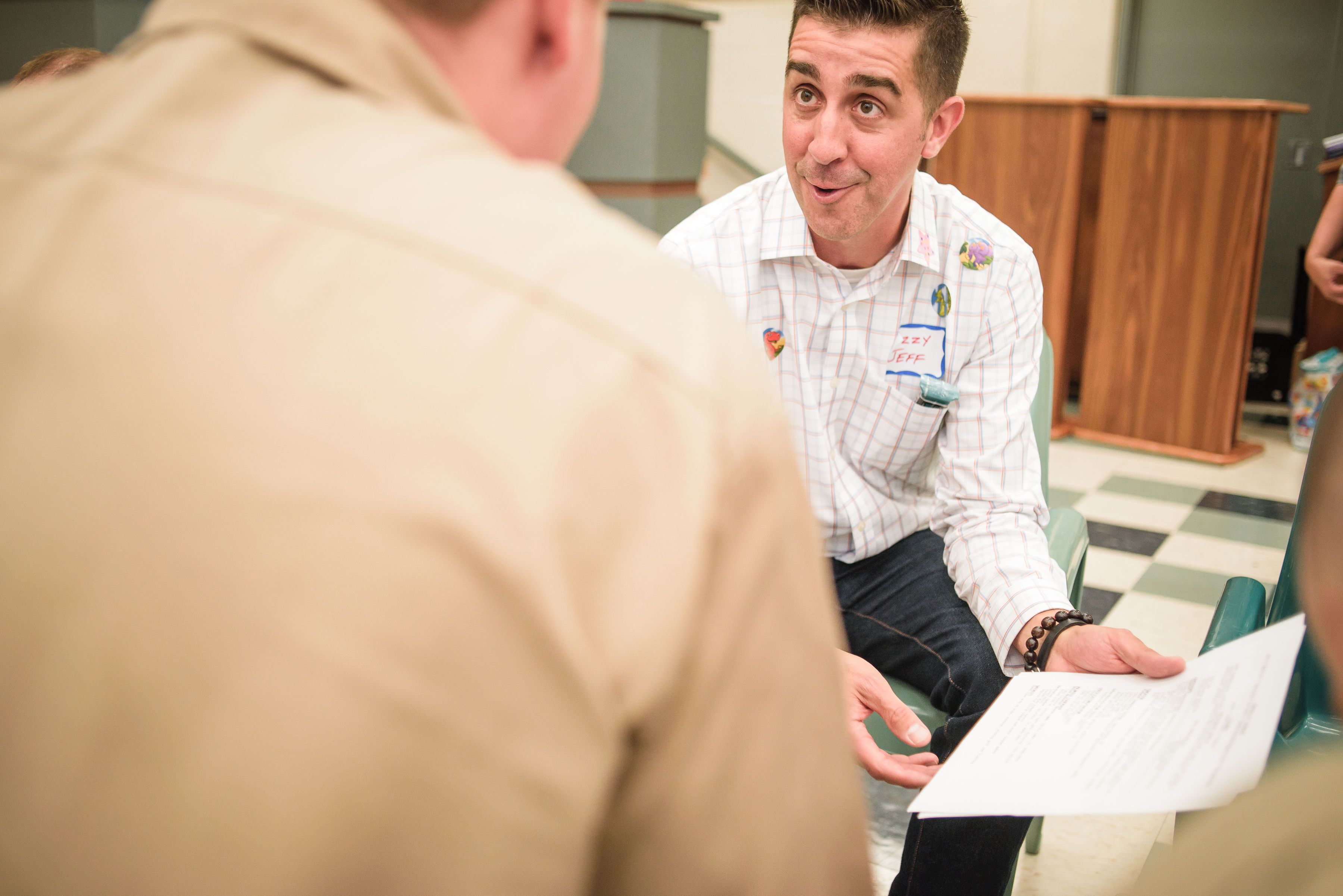 "The men I met that day had been working very hard for the past six months on character development, job-readiness skills and a business plan.
While I enjoyed judging the business pitch competition, I was moved most by the relationship-building exercises and being able to celebrate graduation day with these men and their families. This touched me deeply."
-Ava Thomas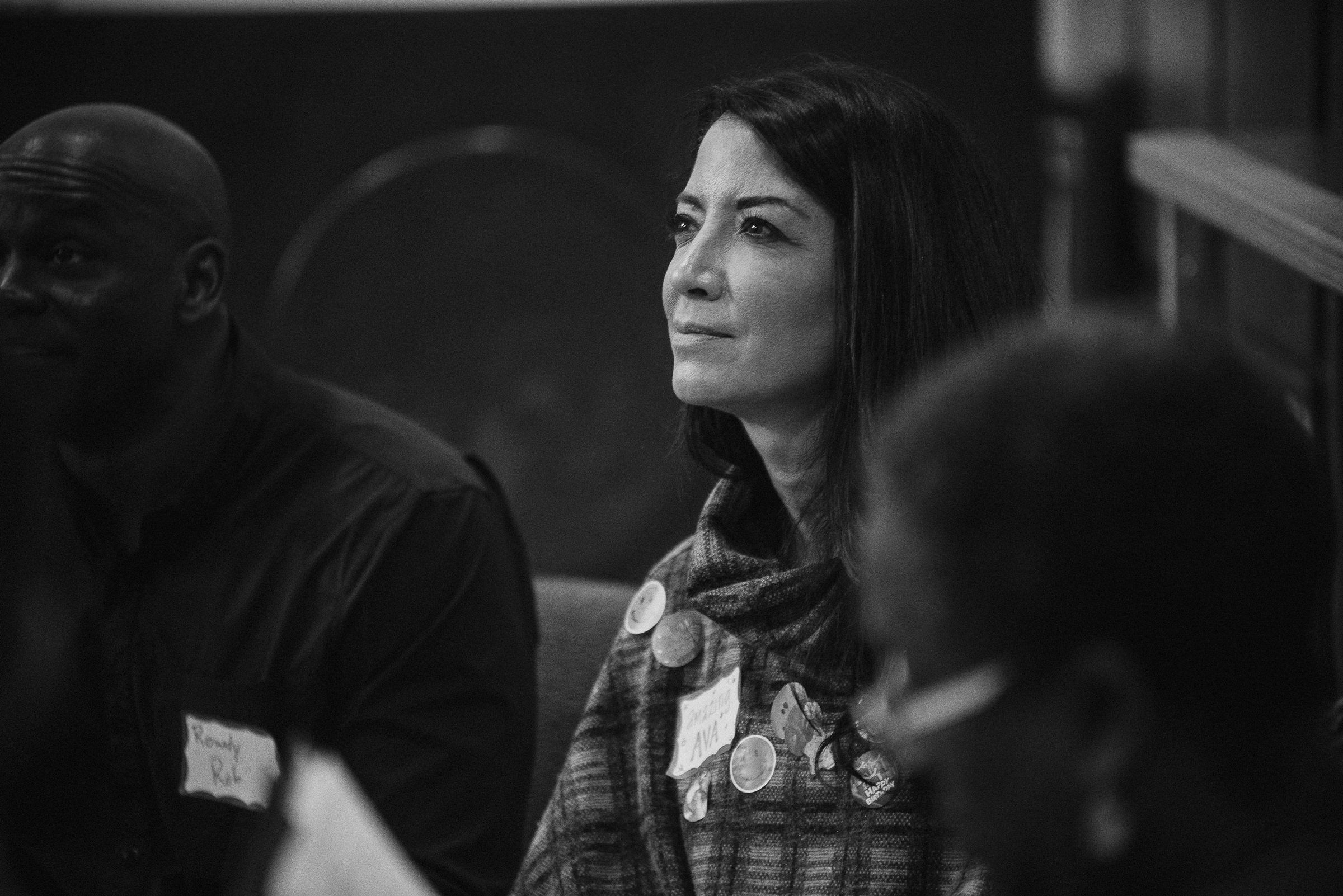 Volunteering is Valuable
Our volunteers are, hands down, the most engaged and caring people a Nebraska nonprofit could ask for. We're forever grateful for their commitment to our Builders and our mission of transforming lives, building thriving communities, creating employment readiness and lowering recidivism.
Our Builders not only learn business tools as they're mentored, they learn tough love, resilience and most of all, personal value.
If you're curious about our Nebraska nonprofit changing lives within the Nebraska prison system, we'd love to hear from you! Please email us at info@seeusrise.org or you can join our mailing list!
Ready to jump right in and volunteer? Take a look at some of our upcoming events!