What is a Coaching Day with RISE?
Volunteering with RISE in Nebraska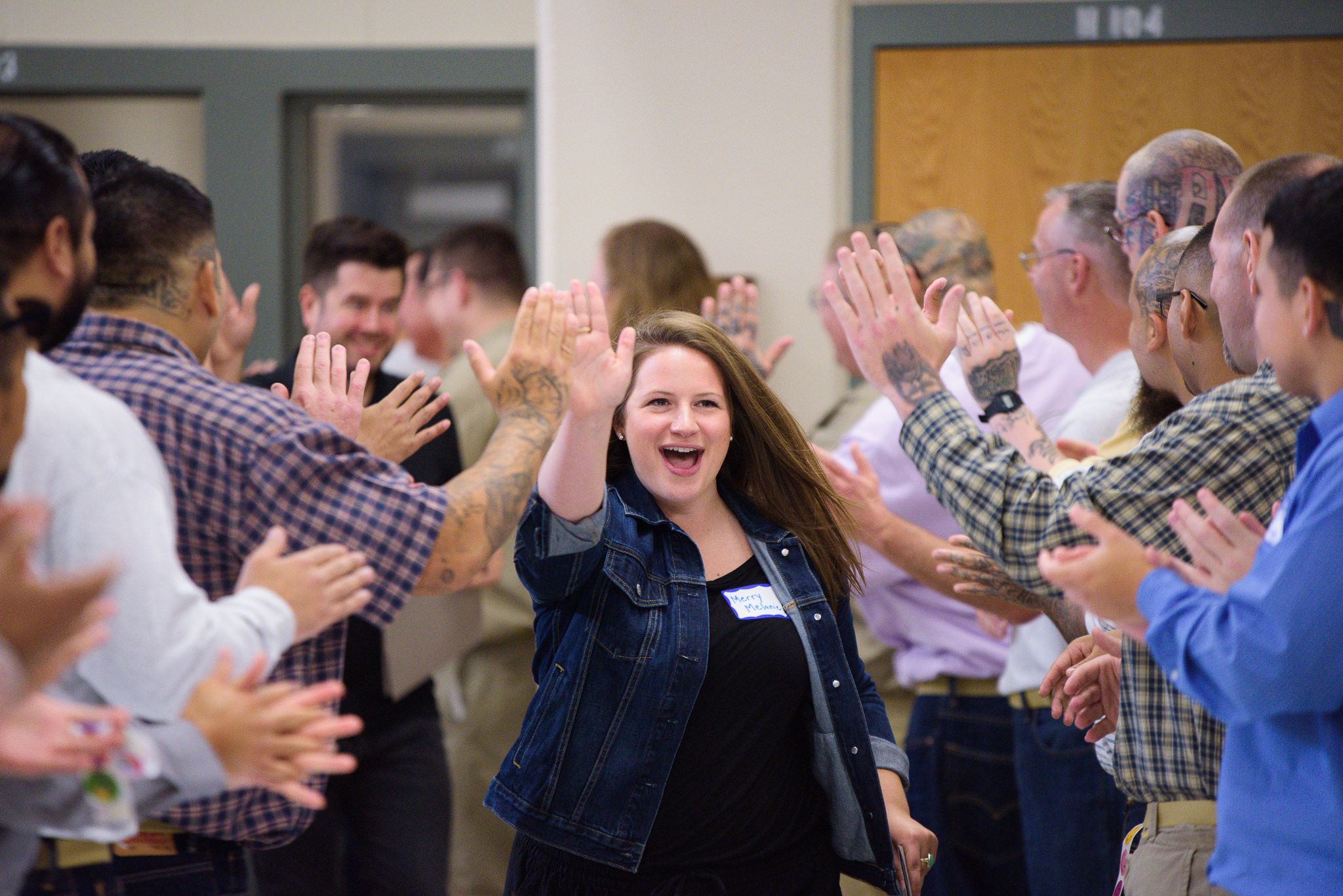 RISE is a prison reentry program working inside the Nebraska prison system, the second most overcrowded system in the nation. Our vision is for all people to find freedom from cycles of incarceration.
While cracking the code to lowering recidivism and mass incarceration is complex and vast, we know without a doubt that building wealth for families, parenting children, and making positive contributions to a community paves a pretty good path for those with criminal histories.
As of 2018, formerly incarcerated people are unemployed at a rate of over 27% (prisonpolicy.org). We stand firm in that the Builders participating in RISE are hardworking, brilliant, excited to return to the community, and ready to put their strengths to work.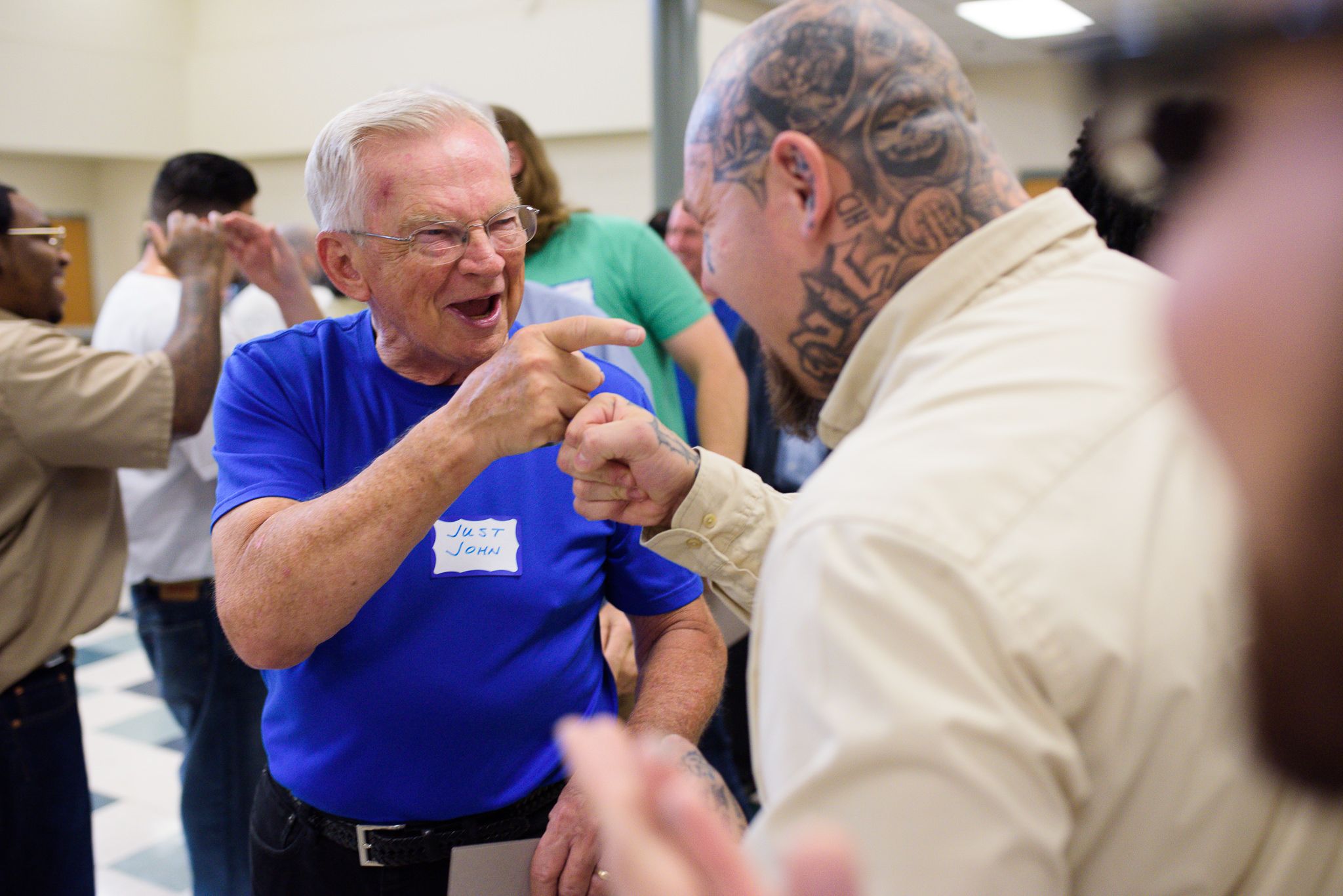 What does RISE look like?
RISE is a six month program taken by men and women currently incarcerated in Nebraska's state prisons. Throughout the program our participants dive deep into a variety of topics including, but not limited to: emotions and stress, personal core values, career paths and work styles, finding employment, building community, relationships and parenting dynamics, business development, profit margins and so much more. 
By the end of RISE's curriculum, Builders are required to have strong resumes to present, personal statements memorized, and a mock-business developed to pitch in front of a volunteer panel - all taking place on Business Pitch Competition and graduation day. In order to graduate from RISE, all program participants must pitch a legal business that can be cash-flow positive within 90 days! 
Why? Because with the employment struggles formerly incarcerated face, it's important to provide the tools and empowerment to create their own.
So, what is a Coaching Day with RISE?
Roughly three months into RISE's curriculum, Builders are ready to gain a wealth of knowledge at an event we call a Coaching Day. This event hosts volunteers from the community inside prison where Builders have resumes, personal statements, and business ideations reviewed and assessed.
Volunteers offer the insightful feedback our Builders need to make these items as strong as possible in preparation to return to the community. Not only does this prepare them for obtaining strong employment, it gives them experience delivering personal statements to a fresh and friendly face, free of judgement. Our program graduates now living in the community often tell us their personal statements are the most used item they have in their "reentry tool box". 
As mentioned, our Builders also present the beginning stages of their business ideas to volunteers on Coaching Day. As there is no internet access for our participants inside prison facilities, our Builders rely heavily on the expertise of our volunteers. From the practicality of an idea to marketing strategies, financials to finding customers - any feedback they get from an outside perspective is worth its weight in gold.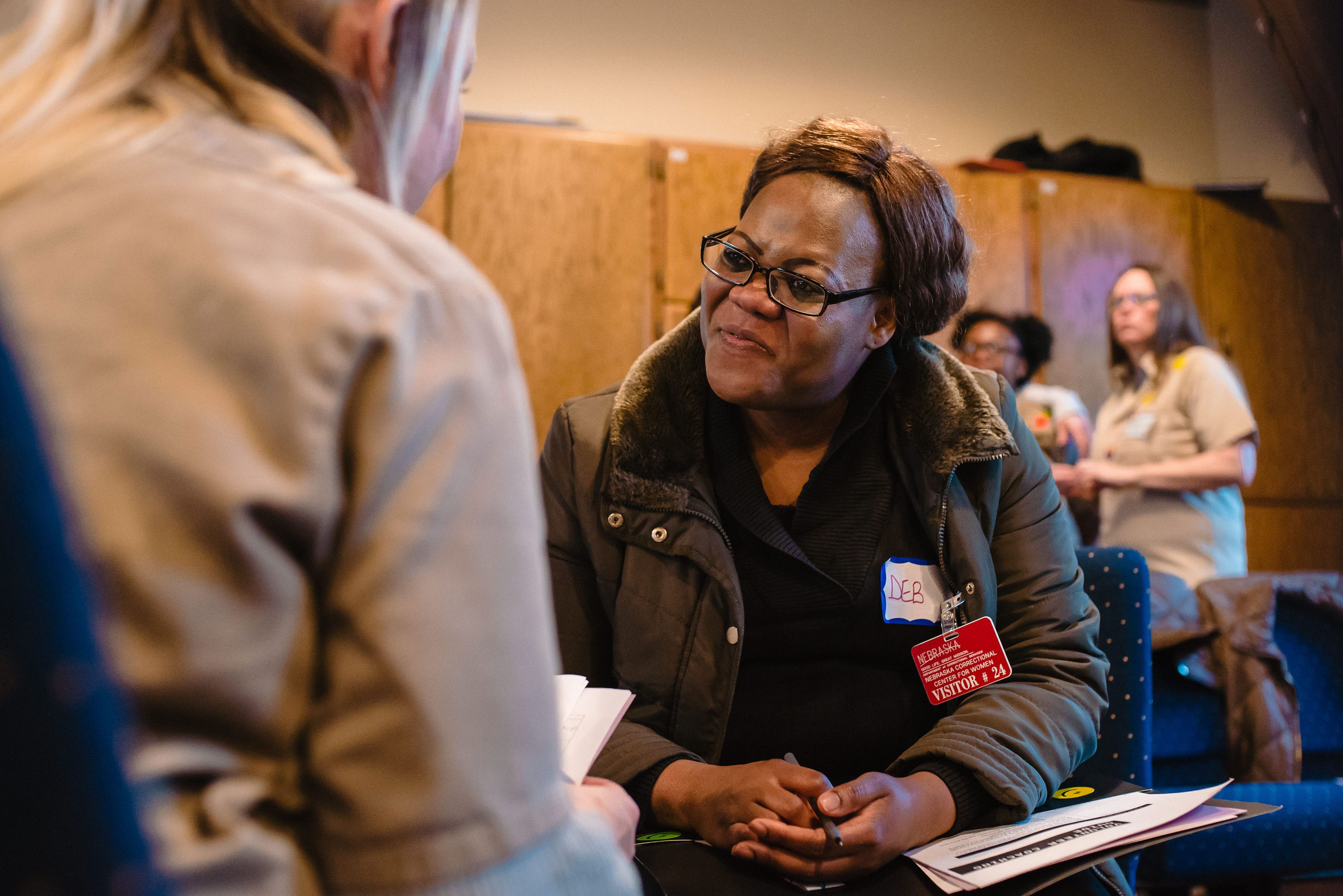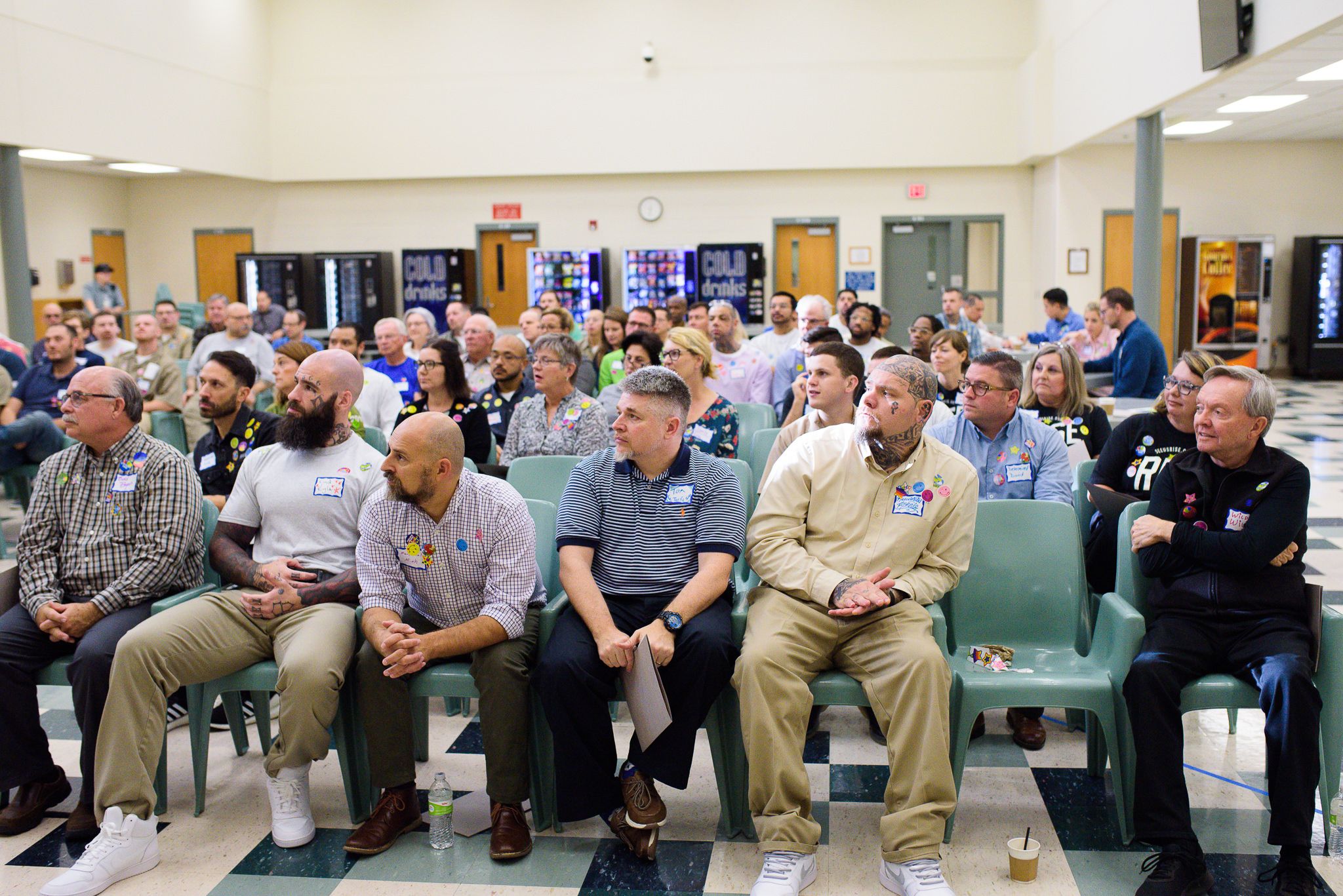 Are Coaching Days all about business?
As much as these events are designed to strengthen professionalism and business skills, they're also about finding common ground with each other, building empathy, and bringing hope to the underdogs.
During Coaching Days, volunteers and Builders participate in networking activities, empathy building exercises, and share testimonials aiming to build understanding and social connections.
For several living inside these facilities, visits from family and friends are few and far between. Be it because of transportation and logistics, family dynamics or otherwise - volunteer-based events are a representation of the community and support our Builders do have on the outside.
What's it take to volunteer with RISE?
First and foremost, if you care, you're qualified. RISE has brought in over 500 unique volunteers into the Nebraska prison system and would love to keep that number growing. Whether you're driven by social issues, economics, or mere curiosity - everyone can find a benefit to volunteering with our reentry program in Nebraska.
RISE volunteers have ranged from big-shot CEOs to landscaping professionals; restaurant owners to dog walkers; college students to local artists; stay at home parents to general contractors. We also welcome several corporate groups of volunteers throughout the year!
We firmly believe everyone in our community has something brilliant to offer the population we work with, just as much as our Builders have something brilliant to offer the community we live in.
Are you ready to volunteer with RISE? We'd love to have you! Check out our upcoming events here!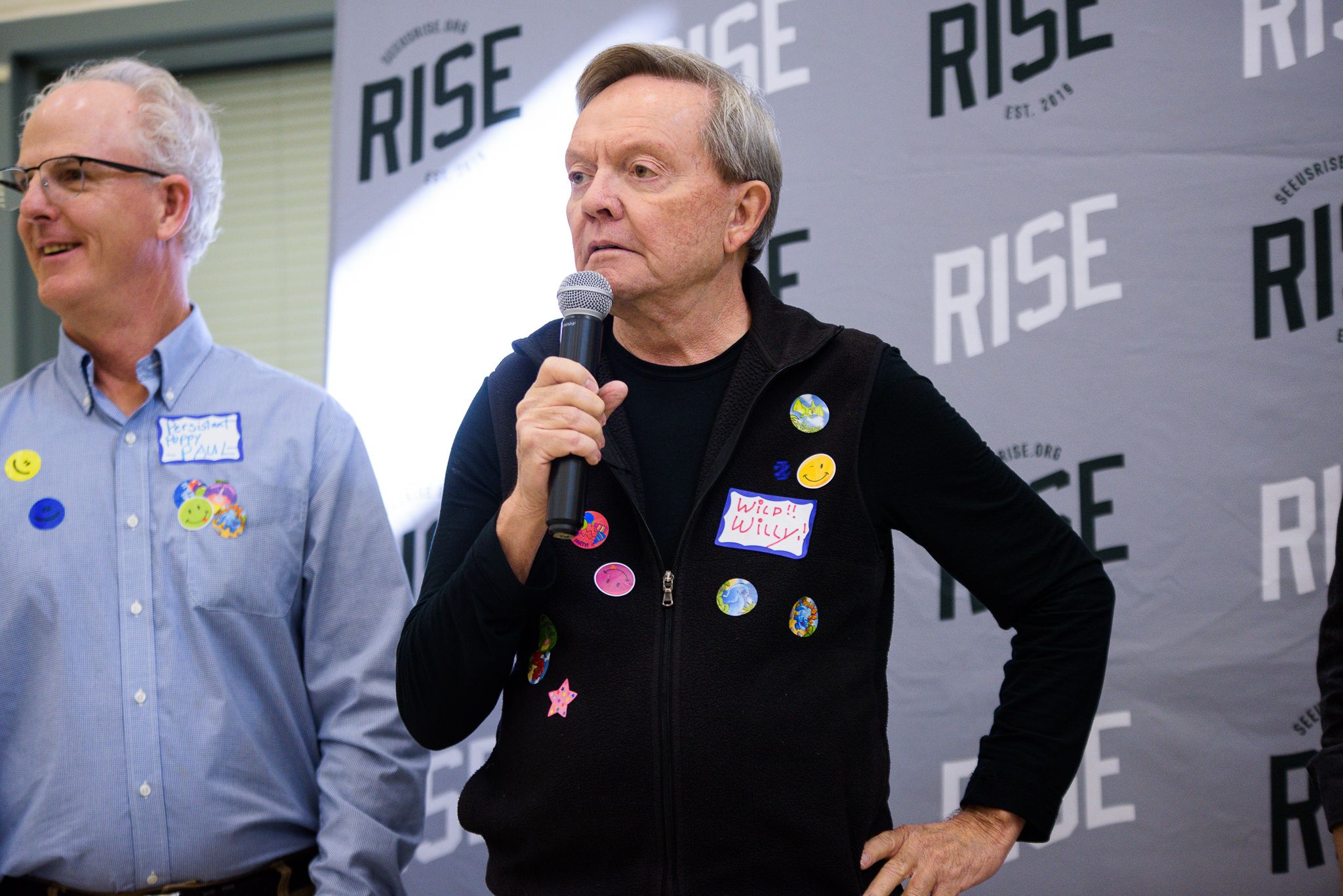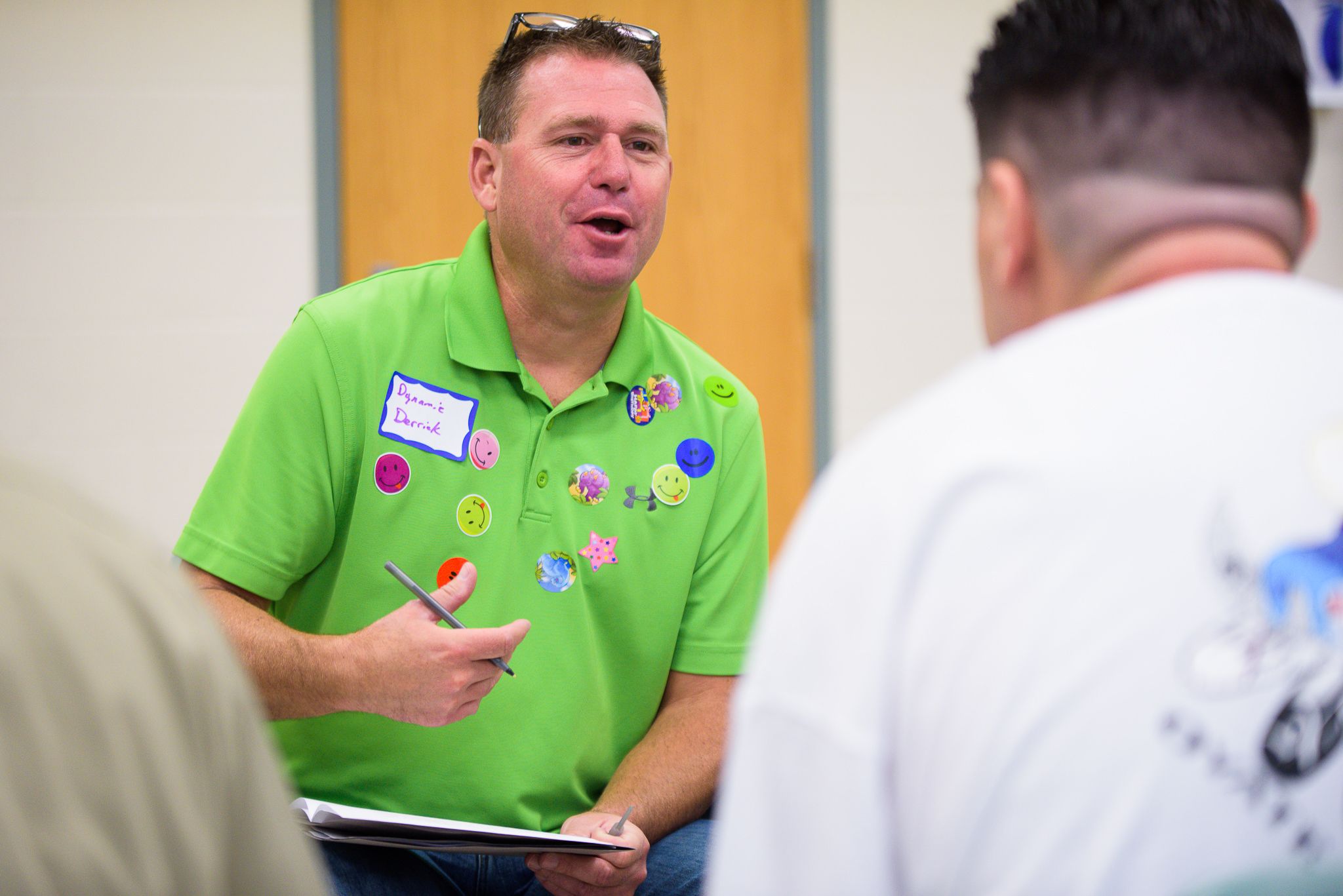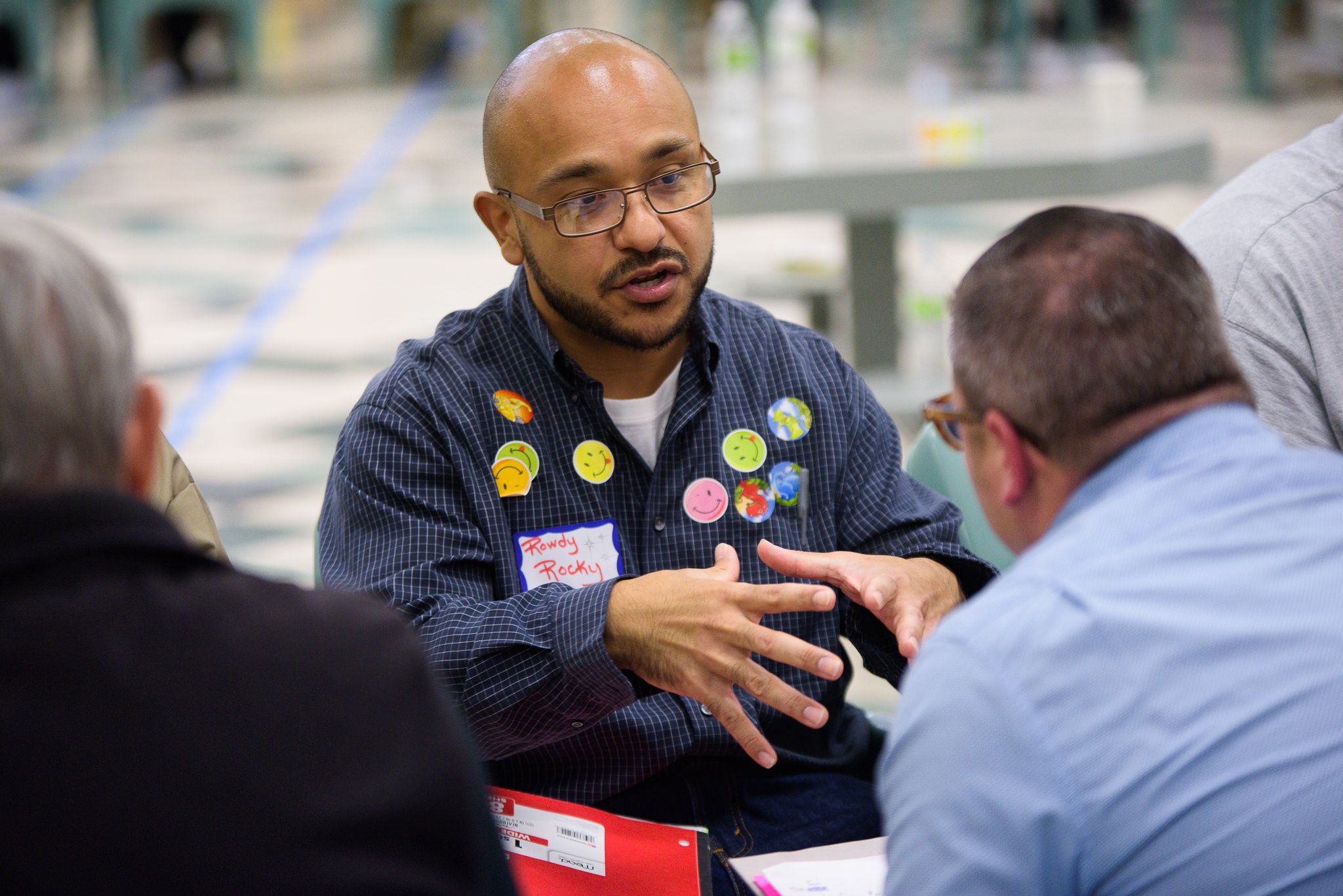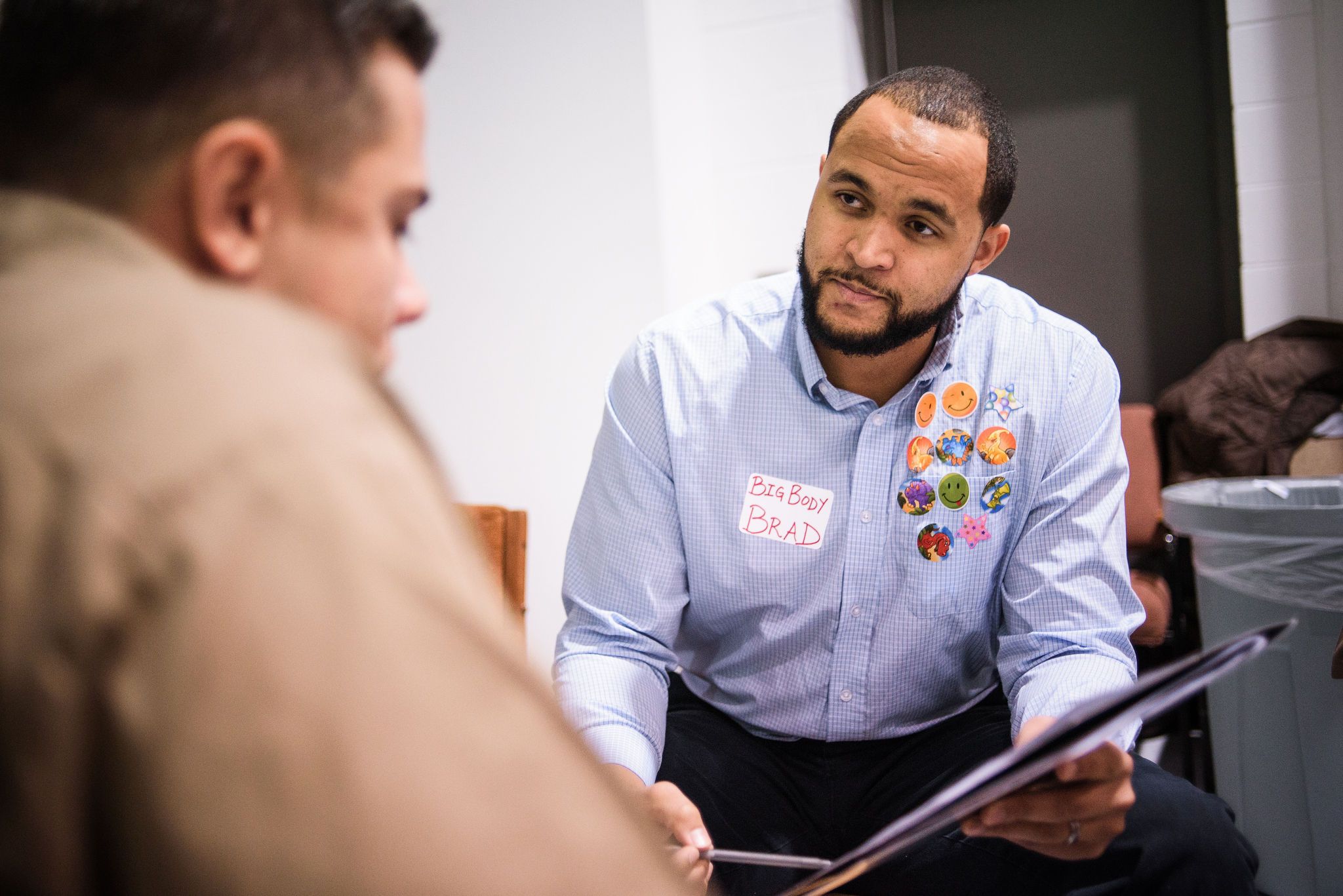 ---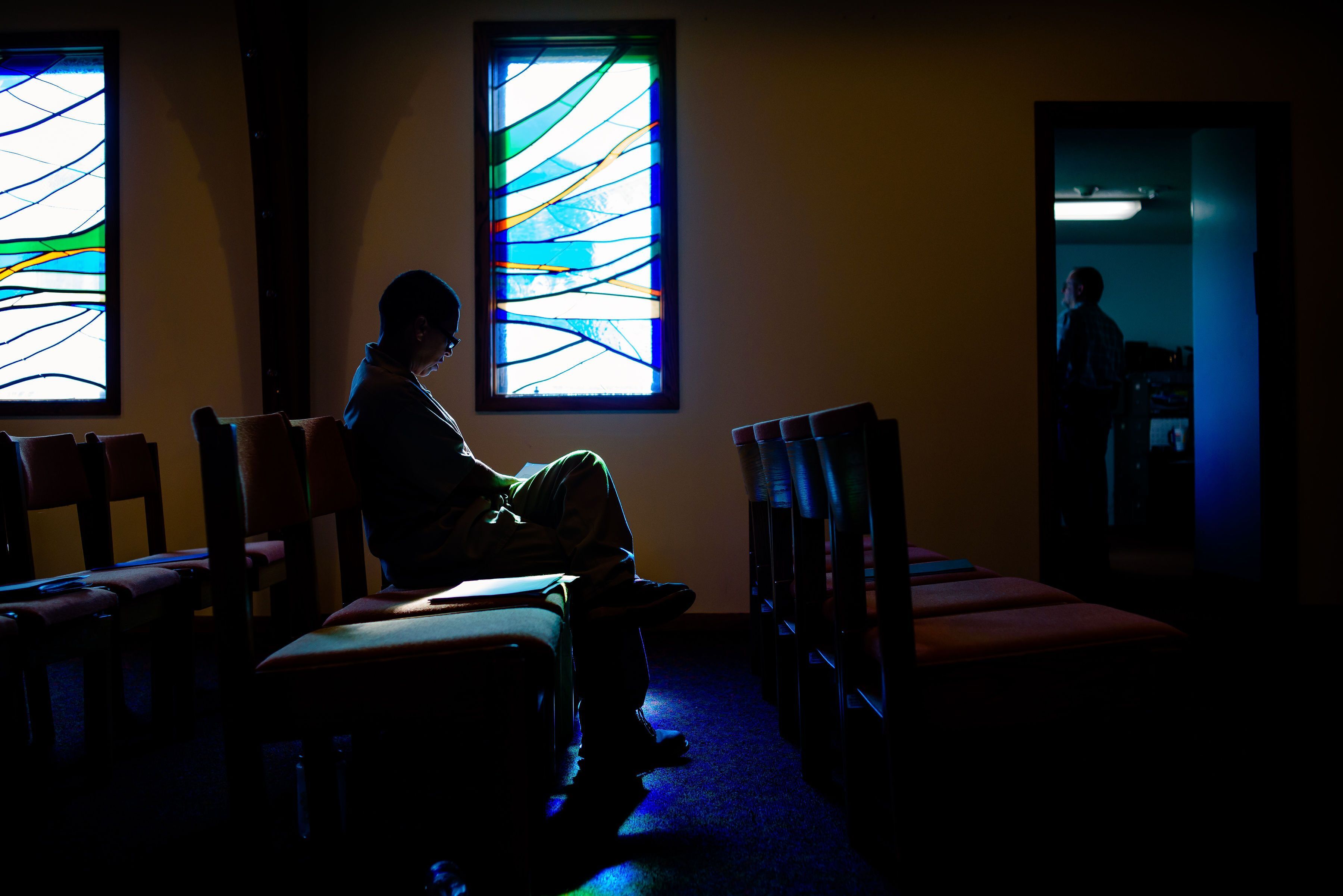 "This is my life and I have to step up."
One of Nebraska's RISE In-Prison Program participants prepares to reenter the community after incarceration and find success in healing her family.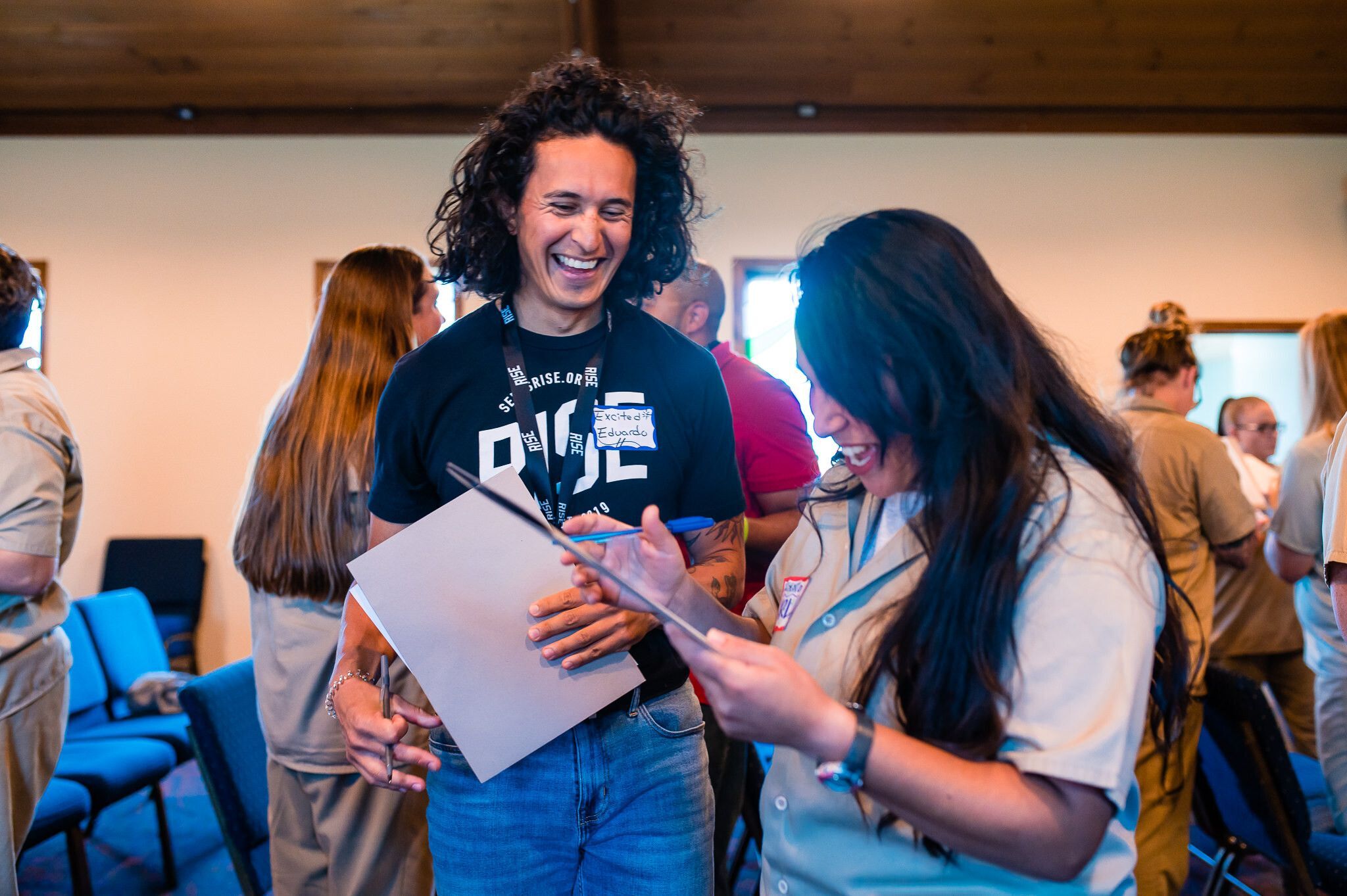 While this is an immense win for the RISE Employment Program, we continue to see the need for middle to upper management employment opportunities. RISE graduates possess the soft skills, transferable skills and work experience to meet the demands of many different types of positions.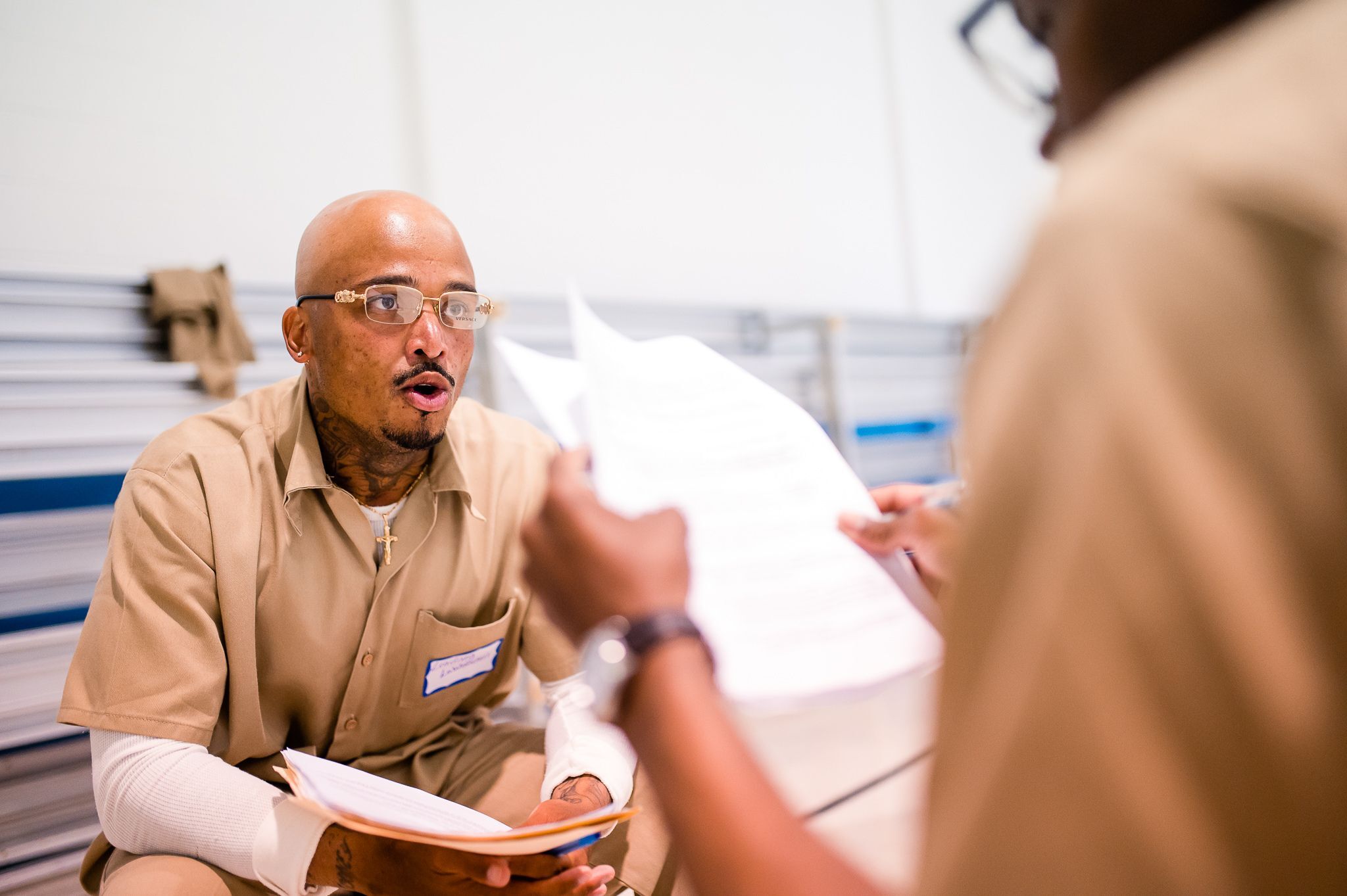 The first in-unit cohort of the RISE In-Prison Program at the Nebraska State Penitentiary continues to be progressing well. This is a group of men living in an intentional learning community and going to class together.