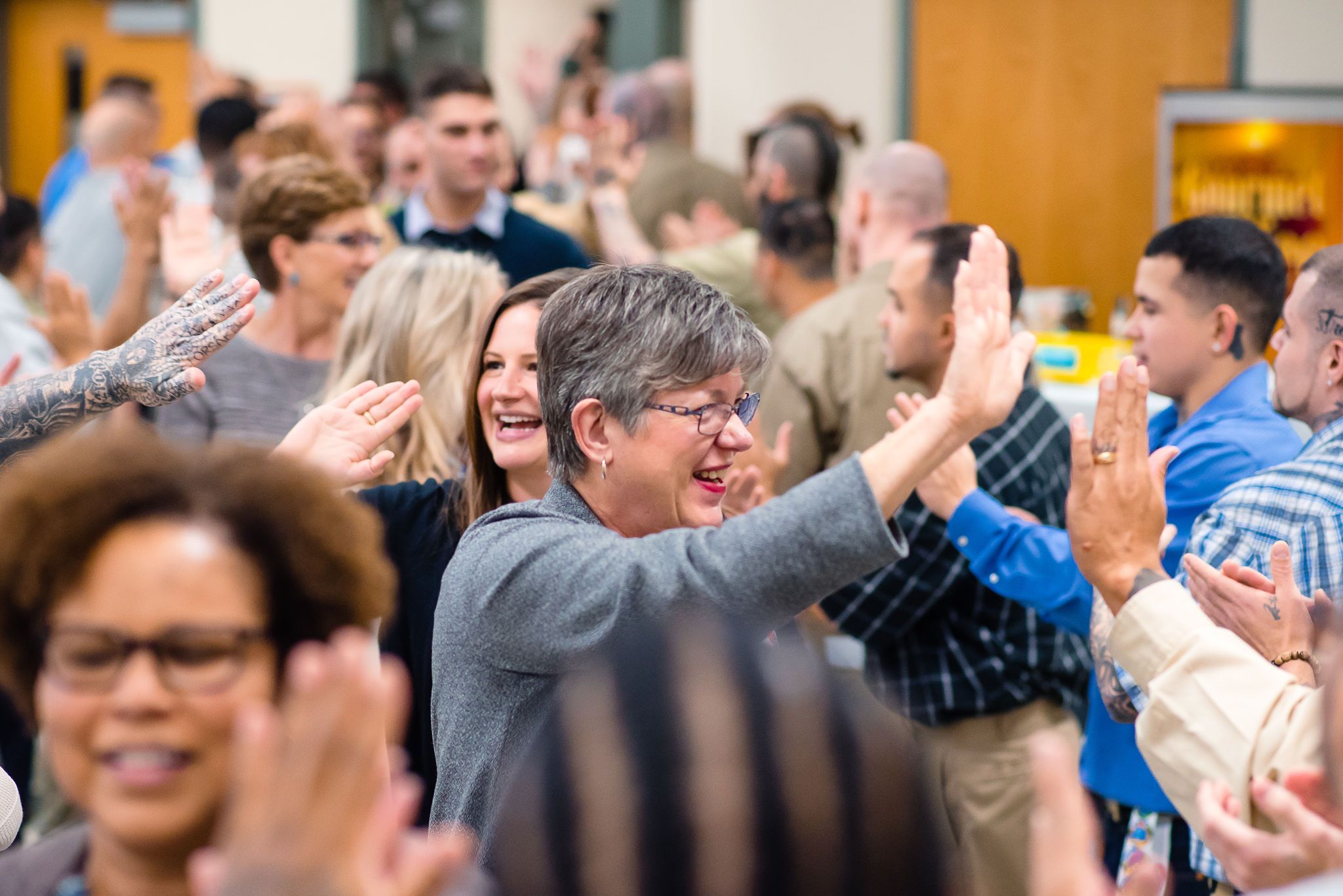 We're often asked what qualifications are needed to volunteer with RISE in Nebraska's prison system. For many volunteer-seeking organizations, one might need to know basic teaching methods or wield other specific skills to contribute.
With RISE, one of the greatest things we can share with our program participants (Builders) is a wide variety of volunteers. A variety of skill sets, education, industries, perspectives, ages...they all serve a purpose. For us, all walks of life are welcome.
The stay-at-home parent has just as good of insight as the business mogul downtown. The college student and retiree will have different, but valuable perspectives to offer. Everyone brings a unique value to the experience our Builders are participating in. Just as they all bring a different and unique experience to you.
"Initially, I questioned if I qualified for participation in RISE. I soon realized that listening and honest feedback were the key elements needed to be of benefit to the brave Builders (RISE participants). Each volunteer brings something different to a coaching event, and collectively, we offer a broad array of insights to the Builders." 

- Nancy Hartnett, RISE Volunteer
You'll often hear RISE volunteers say they get more than what they give out of an in-prison event. The lived experience, empathy, and understanding built can truly be a moving and motivating experience.
Doesn't RISE focus on entrepreneurship? Sure...there's a component of that. But it's important to show a caring community ready to help people reenter society lives on this side of the fence. Why? Because 95% of incarcerated people will be released at some point. For many residing inside Nebraska's prison facilities, they've never had help or the trust in others to ask for it.
So, what do you need to volunteer with RISE? An open mind and the willingness to be surprised when you lay your stigmas down. To listen without rushing to judgement.
Is it helpful to have a business background or HR insight? Of course. But it's also crucial for our Builders to have insight from every-day consumers. We all have opinions, different lifestyles, budgets, needs and wants. All of that is great information for our Builders to soak in. So if you question whether or not you're qualified to volunteer with RISE, we can safely say yes, you are.