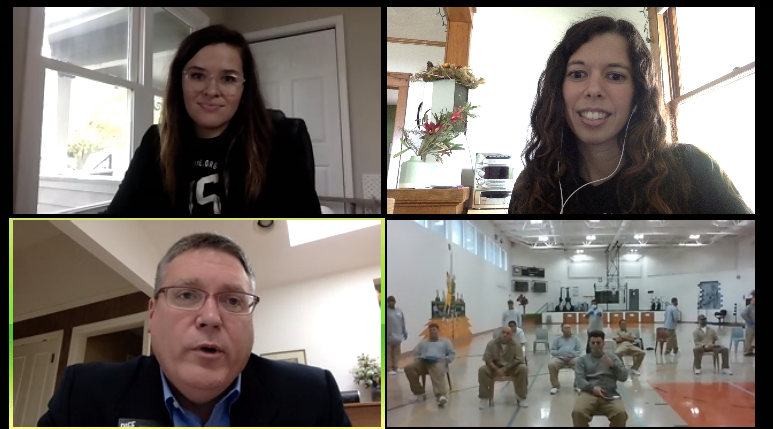 RISE reentry programming has been wild in 2020. While being adaptable is certainly something we're accustomed to, we may not have ever anticipated what that might look like should a worldwide pandemic change everything.
As a program that operates inside the Nebraska prison system, in addition to supporting program graduates reentering the community, it didn't take long for us to know that programing must continue in any capacity we can. 
From online self-paced resume reviews to in-depth feedback on personal statements by volunteers, we've been able to keep current Builders on track as in-prison events have been cancelled. We are simply overwhelmed with the response we've received from new and longtime volunteers. They have gone above and beyond sharing their time, experience and knowledge.
Not only has offering online volunteering opportunities kept our longtime volunteers involved in RISE, it's been truly incredible to see how expansive and successful this option has been! We now have volunteers engaged from all over the nation (plus one in the UK!) and are working on ways to continue implementing this when events resume inside the prison facilities.
In addition to online volunteering options, RISE has worked with a few facilities within the Nebraska Department of Corrections to kick off new cohorts via private and protected Zoom meetings! While this is certainly a different way to do things than we're used to, we're truly grateful for the opportunity to keep moving forward in this modified way. Additionally, pleasantly surprised at how smooth the modifications went and how engaged our Builders are!
While we're anxiously awaiting the day we can all go back inside to see RISE Builders and continue as usual, we're being patient, pivoting and developing.
If you or someone you know would like to volunteer for a self-paced online RISE feedback event, reach out to us!