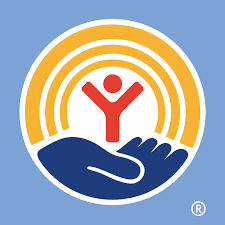 For Immediate Release: July 23, 2020
United Way of the Midlands Awards $45,000 to RISE Grant to Fund Post-Release Programs
Omaha, Nebraska -  RISE is delighted to announce the recent award of a $45,000 grant from United Way of the Midlands. The generosity of United Way of the Midlands donors will help RISE's post-release case management services build continuity and bolster reentry programming. Moreover, such charitable funding will provide opportunities to improve stability in the lives of program participants as they navigate the community after incarceration. Through further training to improve skills aiding in gaining and maintaining employment, housing, financial and digital literacy, and the rebuilding of healthy relationships, these charitable funds make a direct impact on reducing recidivism in Nebraska.
RISE prepares and trains those with criminal histories in character development, employment readiness, job creation through entrepreneurship and case management. RISE's transformation process begins with an innovative six month program pre-release where program graduates receive a RISE completion certificate in addition to a Certificate of Career Readiness from the University of Nebraska Omaha's School of Business Administration. Upon release, RISE program graduates have access to case management, reentry planning, job readiness training, business incubator, and a newly developed Reentry Mentorship Program. 
With the help of this grant, RISE is able to offer in-depth training in resume building, reentry planning, personal statements, interview skills, financial literacy, mindfulness practices and more to help program graduates build meaningful lives within the community.
RISE has graduated 423 program participants inside the Nebraska prison system with eighty-seven percent of program graduates released into the community being employed. Of that, one-hundred percent of Community Correction graduates are employed.
With the help of charitable grant funding through United Way of the Midlands, RISE is inspired to empower more program graduates like Abbey, a January 2020 RISE graduate. Abbey first encountered RISE at the Nebraska Correctional Center for Women in July of 2019 where she not only completed her programming, she delayed her release date to graduate.
Upon her release in April of 2020, Abbey began meeting with her RISE Reentry Specialist for services including reentry programming, basic living assistance, return package with living essentials, bus pass, and 30-day prepaid phone plan. Abbey received a mental health referral to aid in medication in addition to psychological and emotional support from the RISE Reentry team. Additionally, Abbey was paired with a Reentry Mentor and began meeting at least weekly, sometimes several times each week. This mentor relationship has helped Abbey navigate work-life balance, furnish her new apartment, and most importantly, continues to help Abbey learn that she can trust people.
About United Way of the Midlands: United Way of the Midlands focuses the efforts of many to help our neighbors stand strong – by addressing basic needs, and fostering success in the classroom and the workplace. www.UnitedWayMidlands.org
About RISE: Currently serving seven prisons in the state of Nebraska, RISE is a nonprofit organization focusing on character development, job readiness, and entrepreneurship for those with criminal histories. RISE's inside/out model bridges incarceration to the community and considers all the critical steps in that journey. Through intensive training, RISE program participants work to break generational cycles of incarceration, create employment pathways, and lower recidivism. 
###