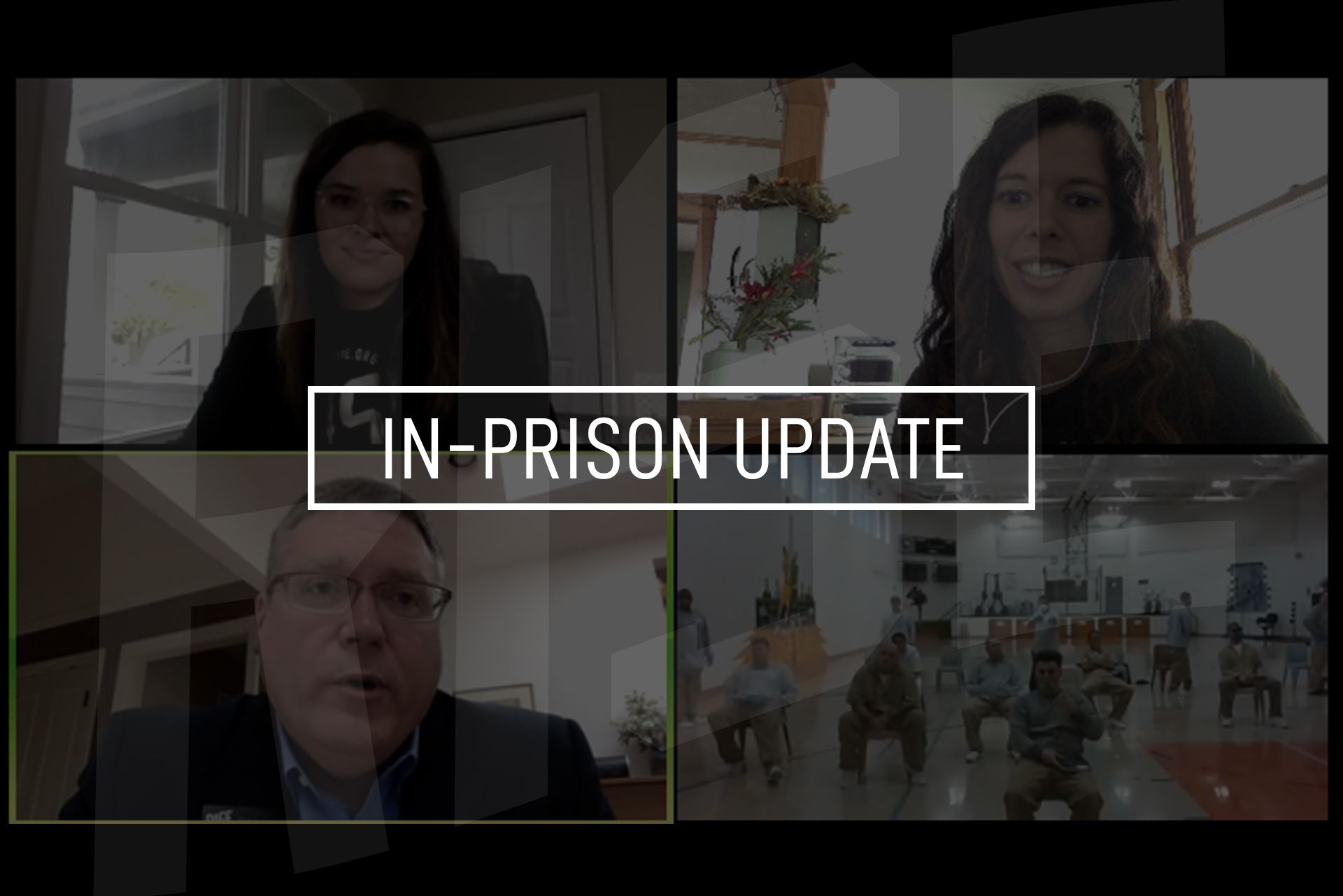 Over the past quarter, the In-Prison Team has been working diligently to continue programming in correctional facilities, in spite of the COVID-19 health pandemic. Programming was temporarily paused at all of the facilities, but we are grateful for the strong partnerships we have built with correctional facilities and their commitment to provide meaningful programming to the incarcerated population. We are now running classes at the Nebraska State Penitentiary, Women's Correctional Center, and Lincoln Correctional Center using Zoom. The Omaha Correctional Center has continued to run classes through correspondence.
During these trying times, our Team have leaned on our values - particularly the value of grit. While facing roadblocks, our Builders, staff, and Peer Facilitators quickly found ways to overcome challenges and continue working through the program. We are particularly grateful for our Peer Facilitators--who are truly an extension of our team--for without their leadership and dedication to the Builders, we would not be able to continue running our program. Our Peer Facilitators are the ones on the front lines leading classes, organizing class agendas, and working one-on-one with Builders, both inside and out of the classroom. Program Associates have continued to deliver lessons digitally, but Peer Facilitators are what make the class come to life.
Over the past quarter, we have held two "virtual" events where volunteers provided written feedback to Builders on their resumes, cover letters and personal statements. Additionally, we kicked off our newest cohorts in York and the Lincoln Correctional Center (LCC). This will be our first cohort serving Protective Custody at LCC, a housing unit that rarely has access to programming. We will be kicking off a new cohort in Tecumseh later this summer.
I am incredibly proud of our team for their resilience and creativity - from developing "modified" coaching events, to countless hours they have spent writing feedback and equipping Peer Facilitators with the resources and knowledge to lead classes. What we have seen throughout this process is that Peer Facilitators and Builders are using the tools they've gained through our program to forge a new path forward. They are leaning on their Strengths, they are mindfully recognizing their emotions and choosing how they want to react, and most of all, they are proving to themselves that they are capable of building a new path for their lives.