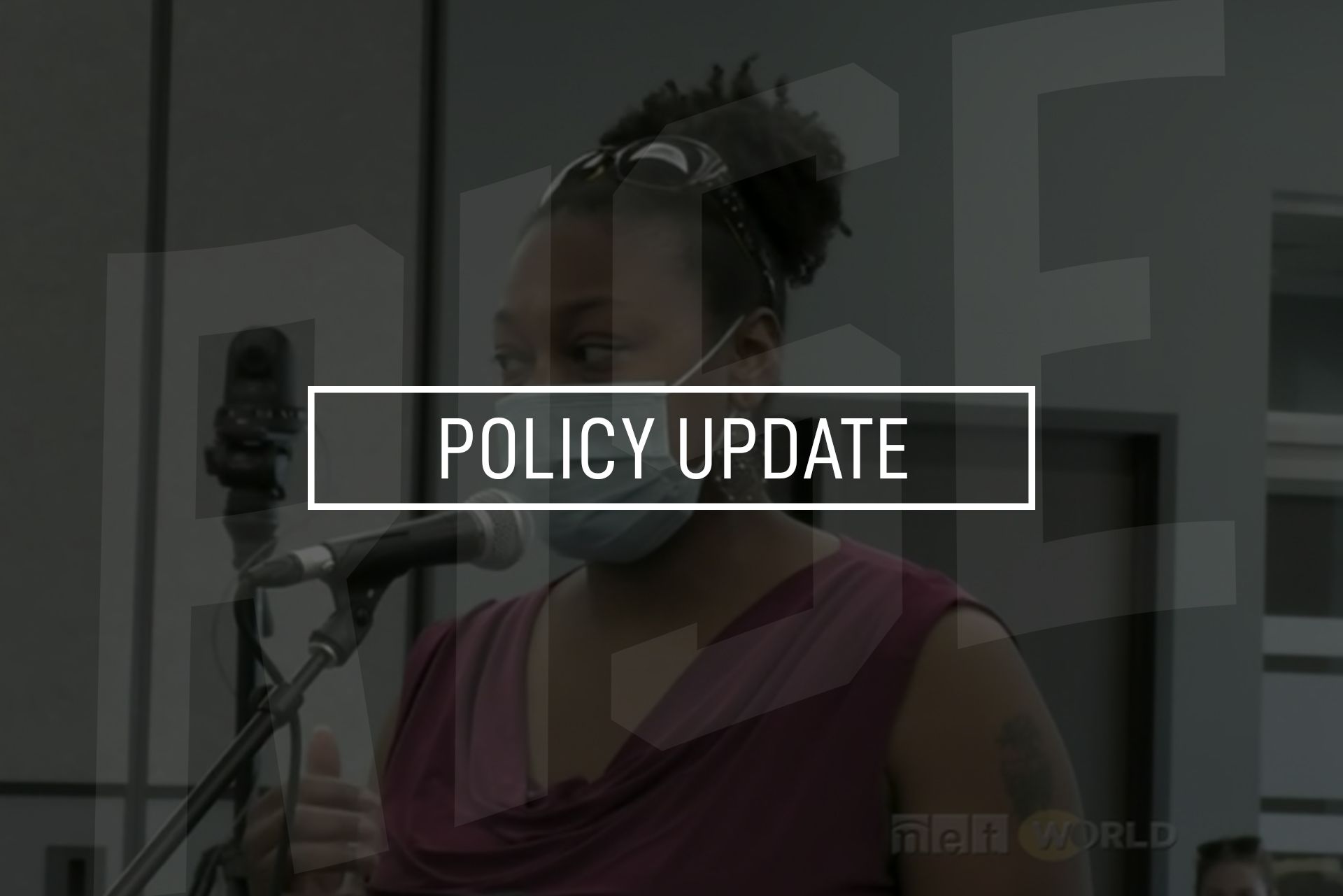 Advocating during a pandemic
With the suspension of the Nebraska Legislature due to COVID-19 and the whole world coming to almost a complete stop, this quarter gave us all the time to reflect on how we see the world. Globally we not only fought to ensure the safety of the economy, but the safety of people. From the beginning of the COVID-19 pandemic, we have been concerned with the health and safety of our Builders who are still in facilities and releasing into a world of uncertainty.
Lines of communication were utilized with the Director of Corrections to keep up to date on testing of staff and incarcerated individuals, facility modifications, and the impact on individuals at the community corrections centers who were employed. We advocated for testing for all incarcerated individuals, pause on rental fees at the community corrections centers, and working with employers to hold jobs for people who were quarantined. This all came to fruition within the last month and we look forward for the continuation of doing what is best for the health and safety of all incarcerated individuals.
Counting numbers and votes
The year of 2020 has us looking at the task to count every person in the United States and voting in upcoming elections. Our policy and advocacy work wants to ensure that we are addressing how these two topics impact people who are currently and formerly incarcerated. Currently every person incarcerated is counted at the facility they reside.  We testified in support of LB1157 which would allow for incarcerated people to be counted in their home communities.
This is important because it determines how billions of federal dollars are distributed to communities which shape public services like health clinics, mental health services, rent supplements for low income families and many more. These resources are critical for people who are returning to homes and communities after incarceration. It is also imperative that we count individuals who have released from facilities into transitional living homes. Because each household is responsible for counting the people who live there, we must encourage all transitional living home providers to fill out the 2020 Census.
In Nebraska, people who have been convicted of felonies can regain their right to vote two (2) years after completing their sentence, which includes post release supervision, probation or parole. There are no automatic reminders that are sent out after the time limit passes. If it has been two (2) years since you released or finished probation/parole, you can register to vote at the DMV when applying for or renewing an ID or Driver's License, at the county election commission office of your county, or online HERE. If you have any questions, please reach out to Jasmine at jharris@seeusrise.org.
Listening to the community
The Nebraska Legislature's Judiciary Committee held listening sessions in Omaha and Lincoln on June 8th and 9th, respectively, to hear from community members about policing and racial equity in the communities.
These listening sessions were convened to give the public an opportunity to speak directly with elected officials whose duties are to oversee Nebraska's justice system. There were over 200 people that attended these sessions with stories of personal experiences of injustices and recommendations for what can be done to create an equitable justice system in Nebraska.
Community members focused on everything from contact with law enforcement to people returning home after incarceration. The judiciary committee members heard the public loud and clear and now have to determine how to move forward with "righting" a system that has negatively impacted so many.