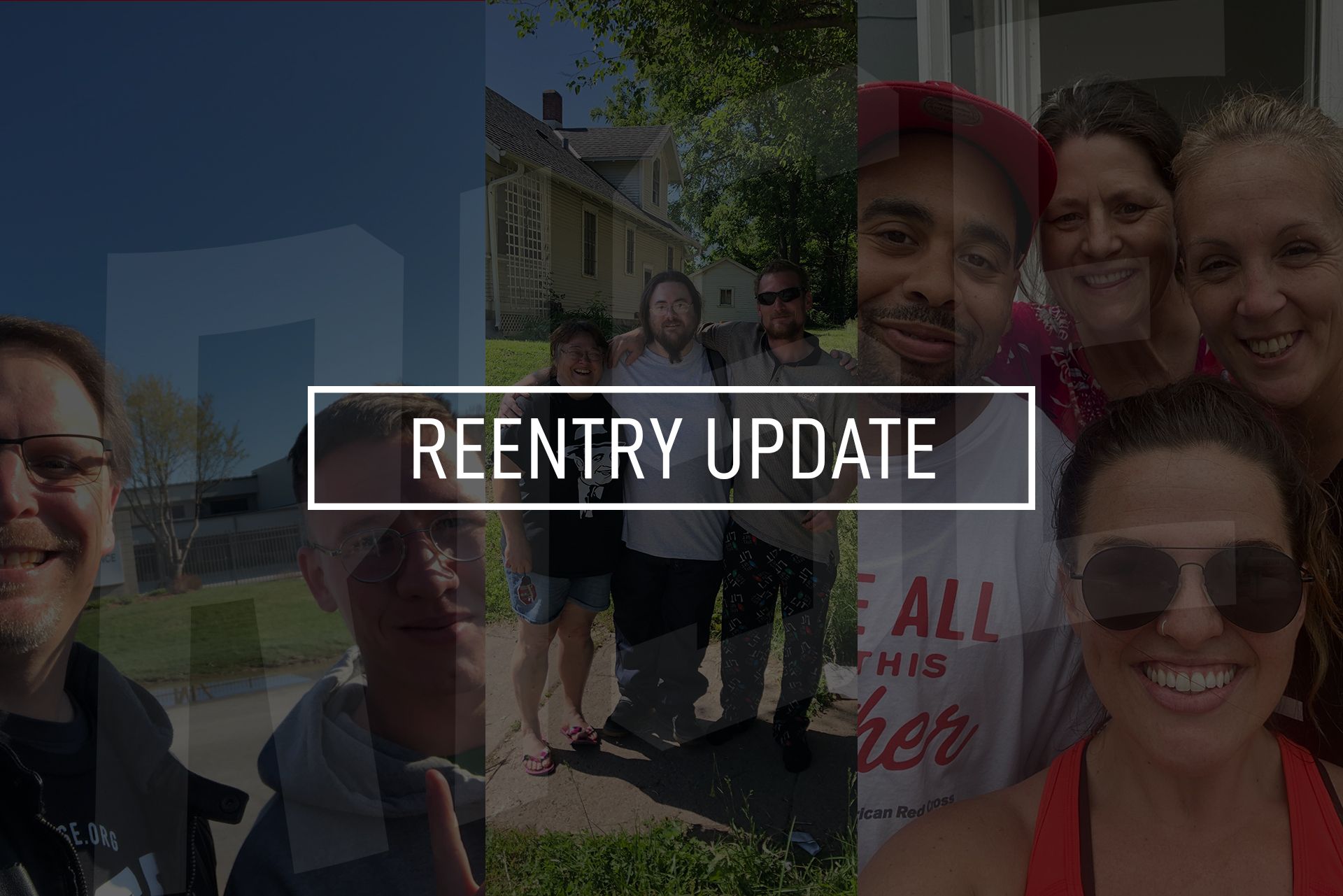 In the 2nd quarter of 2020 RISE welcomed home 12 Builders!
We often mention the crisis of reentry, but we can't stress this enough. Coming out of incarceration is a shock to the system. A Builder once told us that a good rule of thumb is to assume it takes one month per year of incarceration to readapt to society.
Reentry is taxing financially, mentally, professionally, socially, and every way in between. Fortunately, RISE has some of the best supporters an organization can have. The RISE community has stepped up and out to cultivate a culture of empowerment, and for that, we're forever grateful.
In the 2nd quarter, Neil Wattier hosted a virtual RISE Alumni Event resiliency workshop (we highly recommend), the new Reentry Mentor Program flourished, volunteers typed handwritten resumes for Builders preparing for release, and we launched a new "Reentry Registry" via Meal Train. Reentry doesn't rest amid a global pandemic.
What is the "Reentry Registry" via Meal Train?
Inspired by the classic wedding registry and the generosity consistently offered by our volunteers, we've set up this account for you to take a simple, actionable step encouraging and empowering Builders as they settle into their new homes. You can sign up to provide a meal, restaurant or meal delivery service gift card in addition to donate specific clothing or home items needed. Check in and often to see what might help Builders in the moment!
Want to make a direct impact on the lives of those reentering the community and impacted by the COVID-19 pandemic (furloughs, job loss, 1-month's rent assistance, etc.)? You can give to the RISE Reentry Emergency Fund today.