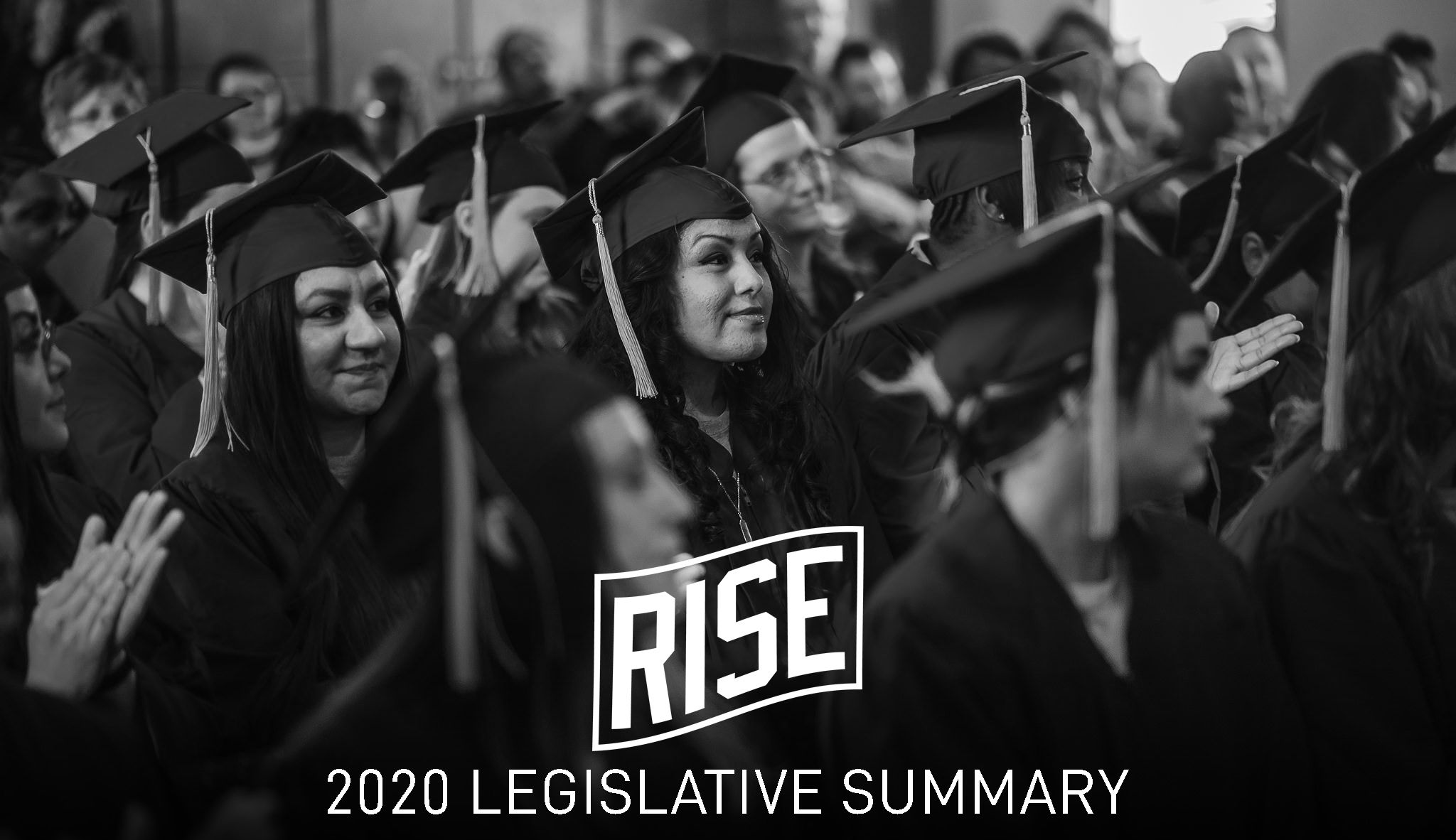 Nebraska's 106th Legislature, 2nd Session adjourned sine die on August 13th.  With the legislative session being suspended in March due to the COVID-19 pandemic and reconvening in July, creating meaningful change in Nebraska's justice system was not easy.
The year 2020 showed us that even through adversity, we must continue to seek what is just and right to ensure that people impacted by the justice system are afforded access to opportunities that will ensure they thrive.
---
Governor vetoed bill that would extend parole to more people
Out of the 10 legislative bills that RISE supported this session, only one bill made its way to the Governor's desk. LB1004 was introduced by Senator Lathrop. This bill would have extended parole eligibility by two years for individuals with mandatory discharge dates who would enter the Nebraska Department of Correctional Services (NDCS) after November 2020.
The legislation passed both rounds of debate but was vetoed by the Governor. This piece of legislation would have been a small step in the right direction to alleviate overcrowding in the NDCS system.
As there seems to be interest from the executive branch of the state government in building a new prison facility, we must strongly push back that prisons are not the answer.
The solutions to relieve the stresses that overcrowding causes in the prison system is not in brick and mortar, but the answers are in alternatives to incarceration, restorative justice practices and access to services that people are in dire need of.
You can read RISE's testimony on LB1004 here.
---
Moving Forward
Even though working in policy change may get discouraging, it is our duty to continue to move forward.
We have been battling the repercussions of mass incarceration for far too long and we owe it to everyone impacted by the system to remove systemic barriers that prevent them from succeeding.
Not only must we remove barriers, we must pass laws that provide support. We must show that we are truly working towards creating safe and inclusive communities where people who have been impacted by the system can feel like they belong; like their second chance is actually a chance and not a setup for failure. The responsibility is ours to ensure that those who have not been heard get center stage.
We can do this!
While there is minimal activity right now in the Nebraska Legislature, we can do our part. There is an important election coming up where candidates who win will have an impact on how we do this justice work.
Register to vote and request a vote by mail ballot by returning your request card.
If you know someone with a felony conviction who has finished their 2-year waiting period after their sentence completion, encourage them to register AND vote!
We can do this together!

If you have any questions, our Policy & Advocacy Director can be reached at jharris@seeusrise.org.