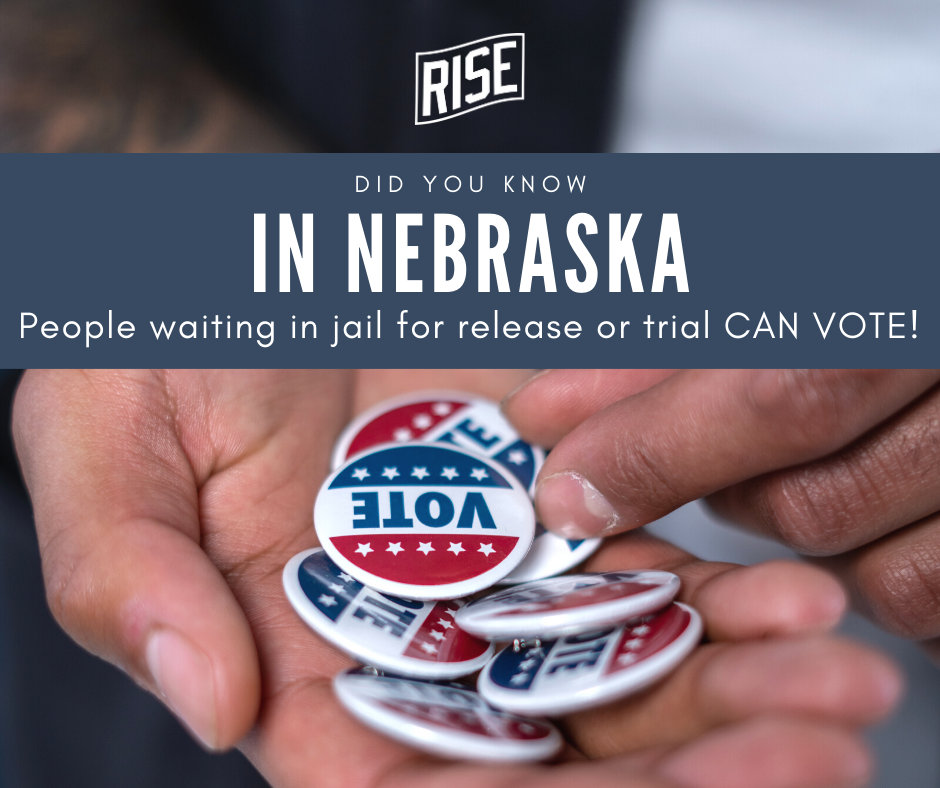 Did you know in Nebraska: 
People waiting in jail for release or trial can vote! 
This means people without a prior felony conviction or who have finished their 2 year waiting period can request a voting ballot while they are in jail. 
If you know someone who is eligible to vote, but are currently in a county jail in Nebraska, you can click here to print out a voter registration form and an early vote by mail ballot request to mail to them! 
The deadline to receive the registration form is Friday, October 16th and the early vote by mail ballot request is Friday, October 23rd. 
You will have to mail these forms to the person in jail and have them fill out the forms and mail them to the county election office. Click here for those addresses. 
If you need help determining if you are eligible to vote, contact our office at 402-999-8063.