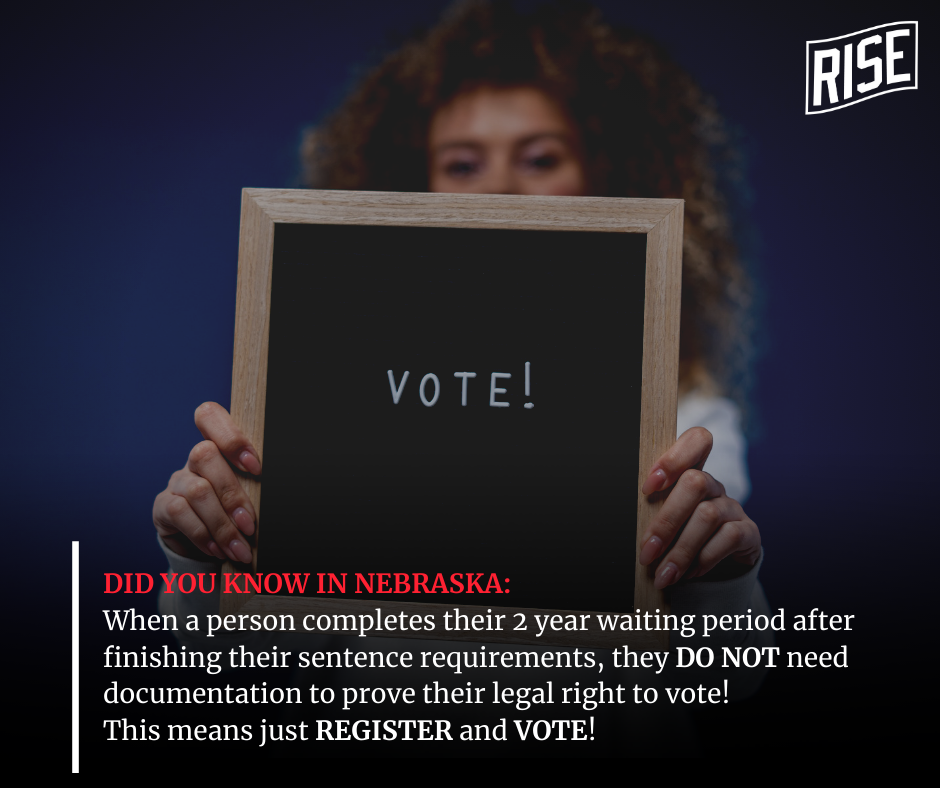 Did you know in Nebraska: 
When a person completes their 2 year waiting period after finishing their sentence requirements, they DO NOT need documentation to prove their legal right to vote! This means just REGISTER and VOTE! 
If you're eligible, you can click here to register to vote! Deadline is Friday, October 16th (online/by mail) or Friday, October 23rd in person.
To request an early vote by mail ballot, click here! Deadline is Friday, October 23rd to request a ballot. 
General Election is on Tuesday, November 3rd if you want to vote in person. Click here to check for your current polling location. 
If you need help determining, if you are eligible to vote, contact our office at 402-999-8063.