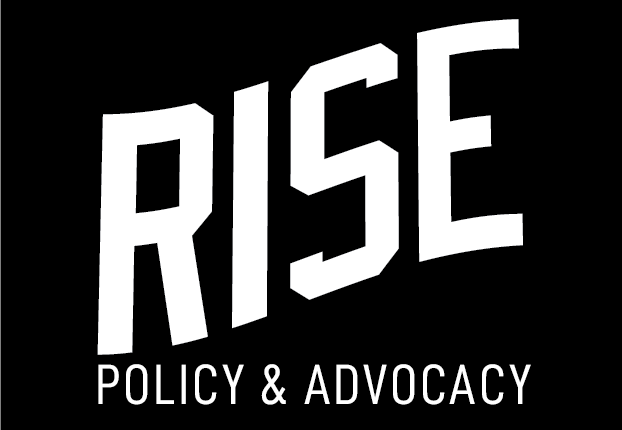 Quarter 3 for Policy & Advocacy at RISE has been an interesting ride. This year called for the legislative session to be suspended in March and reconvened in July. The  last 17 days at the legislature this quarter were very intense, but overall, we made connections with senators and their staff to continue to look forward to working in the 2021 legislative session. 
As America is dealing with COVID-19, civil unrest and a great political division, we would be remiss to not mention that 2020 is an historical election year. Elections are important especially because the elected officials' duties will include enacting policies that affect people who are currently and formerly incarcerated. Voting in elections can play a role in how we advance bail reform in our state  to how employers can receive tax credits for hiring people who were formerly incarcerated. A lot of times, we just have to remember how important our vote is. 
For many of us, the right to vote is something that we may not give a second thought to. We just go and do it.  One of the foundational bricks of policy and advocacy is empowerment and having the right to vote is one of the most empowering activities a person can participate in. This is not the case for the Builders we serve as they face felony disenfranchisement when returning to communities after incarceration. Felony disenfranchisement is the process of depriving people with felony convictions the right to vote. 
These laws vary by state and can range from having the right to vote while incarcerated to permanently losing the right to vote. According to The Sentencing Project, in 2016, 6.1 million Americans did not have their right to vote due to felony disenfranchisement laws.
Even with Nebraska's indefinite ban on voting rights being overturned in 2005, it was estimated that there were still over 17,000 Nebraskans impacted by felony disenfranchisement. The indefinite ban was reduced to a two-year post-supervision waiting period, which means that people coming out of incarceration automatically gain their right to vote two years after completing all sentence requirements including parole or probation.  
Here are some more voting rights facts in Nebraska for people who have been impacted by the criminal justice system: 
People waiting in jail for release or trial can vote! This means people without a prior felony conviction or who have finished their 2 year waiting period can request a voting ballot while they are in jail.
People who were arrested, awaiting trial, convicted of or on probation for a misdemeanor can vote! This means that misdemeanors like citations and traffic tickets do NOT take away the right to vote.
When a person completes their 2 year waiting period after finishing their sentence requirements, they do NOT need documentation to prove their legal right to vote! This means just REGISTER and VOTE!
If you have any questions about your right to vote, contact our office and the Director of Public Policy and Advocacy will be able to help you out. 

Don't forget, the deadline to register to vote is Friday, October 16th (online/by mail) or Friday, October 23rd in person. You can register HERE.
Also, request your early vote by mail ballot by Friday, October 23rd HERE.
And if you want to vote in person, the general election is Tuesday, November 3rd. Check your voter registration information HERE.