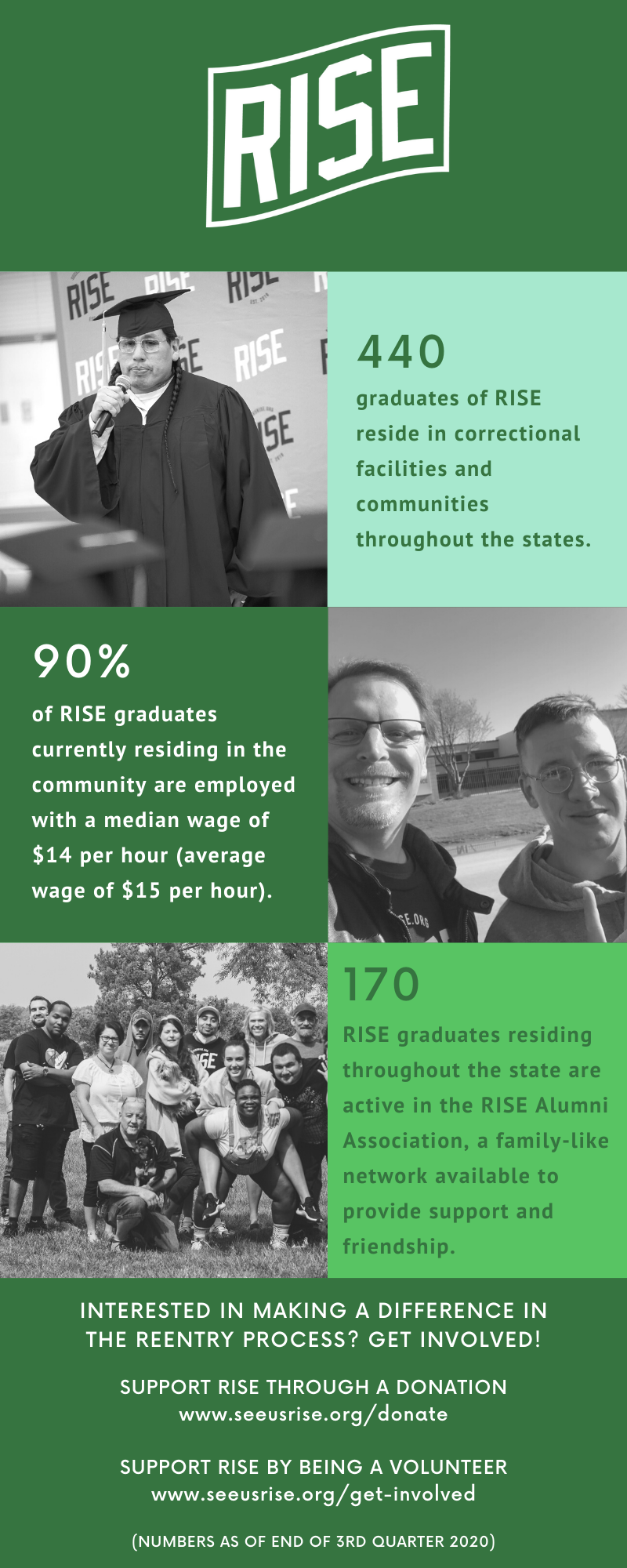 Pivoting and Employment
When asked for reentry advice, a RISE Graduate in the community said, "Plan, plan, plan. Then be ready to change direction."
If there's anything we can all agree on, it's that 2020 has been interesting. As a nonprofit in Nebraska serving people impacted by incarceration, we are no stranger to overcoming odds and pivoting. And while "pivoting" seems to have become pretty buzzword-y this year, it's something we can certainly identify with.
Reentry after incarceration is nothing but one big pivoting process all the time. It's a matter of moving forward and redirecting when challenges arise. Whether that's figuring out a different way to work when your bus route changes, getting a new parole officer without notice, or even navigating fresh social circles when your old ones don't have your best interest at heart. Without the willingness to pivot, you might get stuck.
While we see the pivot from Builders on a regular basis, 2020 brings incredible pivots we didn't expect. Adapting to online college courses after years without any technology, online interviews, mental and substance support groups via Zoom, even some virtual learning of RISE's program inside some prison facilities.
As we wrap up the third quarter and head towards the end of the year, we're so proud of how far our Builders have come, both inside and out, especially during times like these. It's safe to say we're all learning from them. Currently, we have 440 RISE Graduates residing in correctional facilities and back in communities throughout the states. 90% of those in the community are employed with a median wage of $14 per hour (and an average wage of $15 per hour).
Additionally, there are 170 RISE Graduates in the state of Nebraska active in the RISE Alumni Association, a family-like network available to provide support and friendship.
If you're interested in a making a difference in the reentry process and the pivots that come along with it, we'd love for you to get involved! When communities support the reentry process, public safety improves, Builders can establish wealth for their families, and stop generational cycles of incarceration.