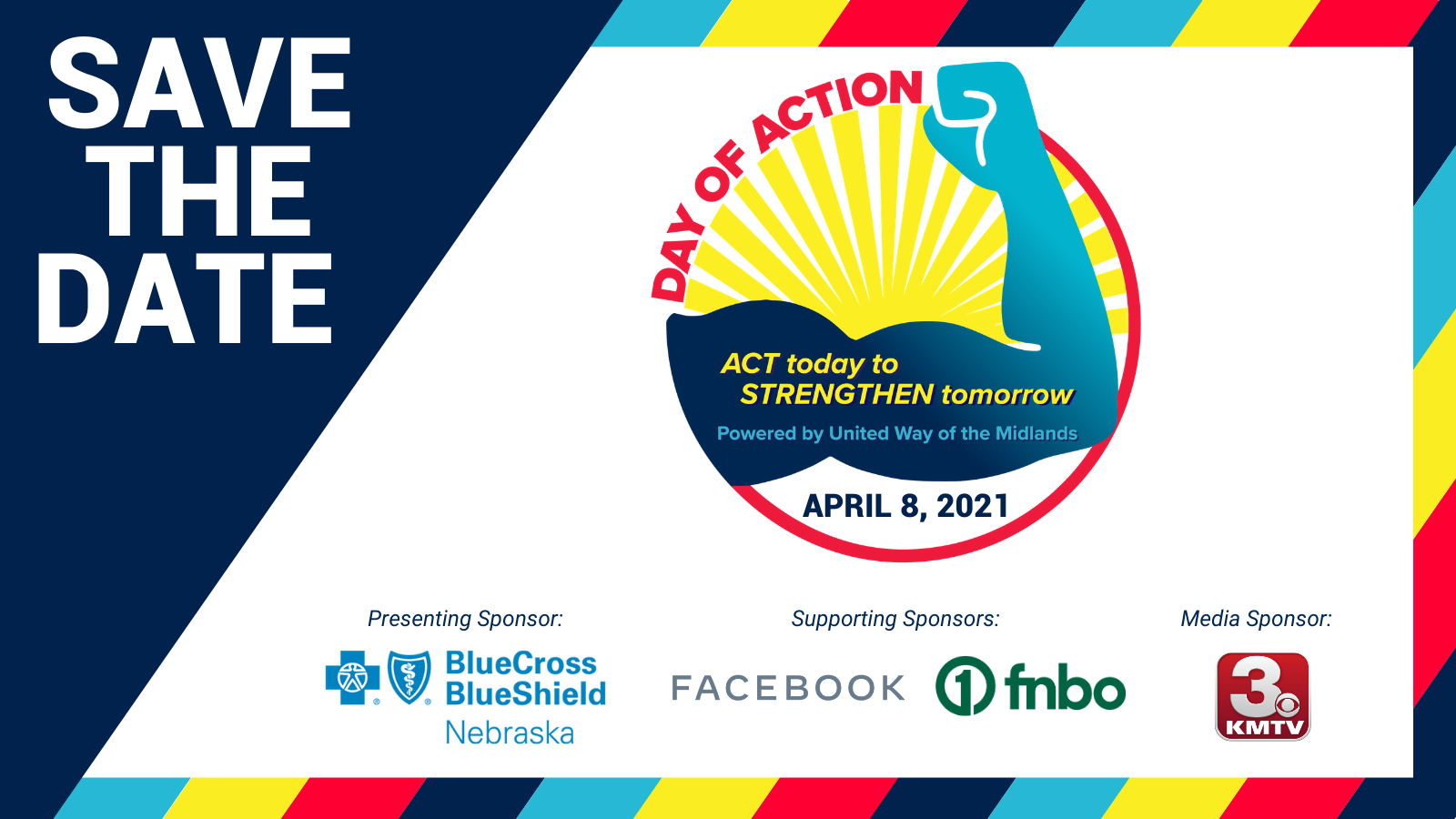 It's hard to believe it's been a year since everything changed due to COVID-19. With your help, RISE has been able to pivot, adjust, create, and support those coming out of incarceration - because regardless of a pandemic, reentry is always crisis.
We are inviting YOU to extend a helping hand on Day of Action, a community-wide giving day on April 8th, 2021. Gifts on this day help RISE continuously provide programming to people working on their second chance.
Thanks to presenting sponsor, Blue Cross and Blue Shield of Nebraska and supporting sponsors, Facebook and FNBO, 100% of your gift will go directly to support our ongoing work during COVID-19. 
On a "normal" day, returning citizens face significant challenges. Securing employment with a livable wage, safe affordable housing, reliable transportation - even obtaining essential documents like personal identification and birth certificates are difficult. Adding a pandemic on top of working towards your second chance is even more of a challenge.
As of February 2021, more than 4 million people have been unemployed for six months or more. Now imagine competing for employment with an even greater number of people applying for the same jobs, but lack a felony on their record to explain.
Is COVID-19 still impacting our population after all this time? 100% yes. RISE classes inside facilities are still not back to "normal", but operating well in a modified capacity. We are so anxious to bring community volunteers back in when it's safe. A year in, many resources like rent and utility assistance are no longer available. And like so many, COVID has deeply impacted the mental health of our returning citizens in a way that is directly related to incarceration. Feeling helpless, not being able to move about when they want to go, not being able to see loved ones, confusion around information...all reminiscent to the past they're trying to leave behind.
More than ever, RISE needs your help supporting RISE graduates to help them reenter the community well. Can we count on your support next month for Day of Action?