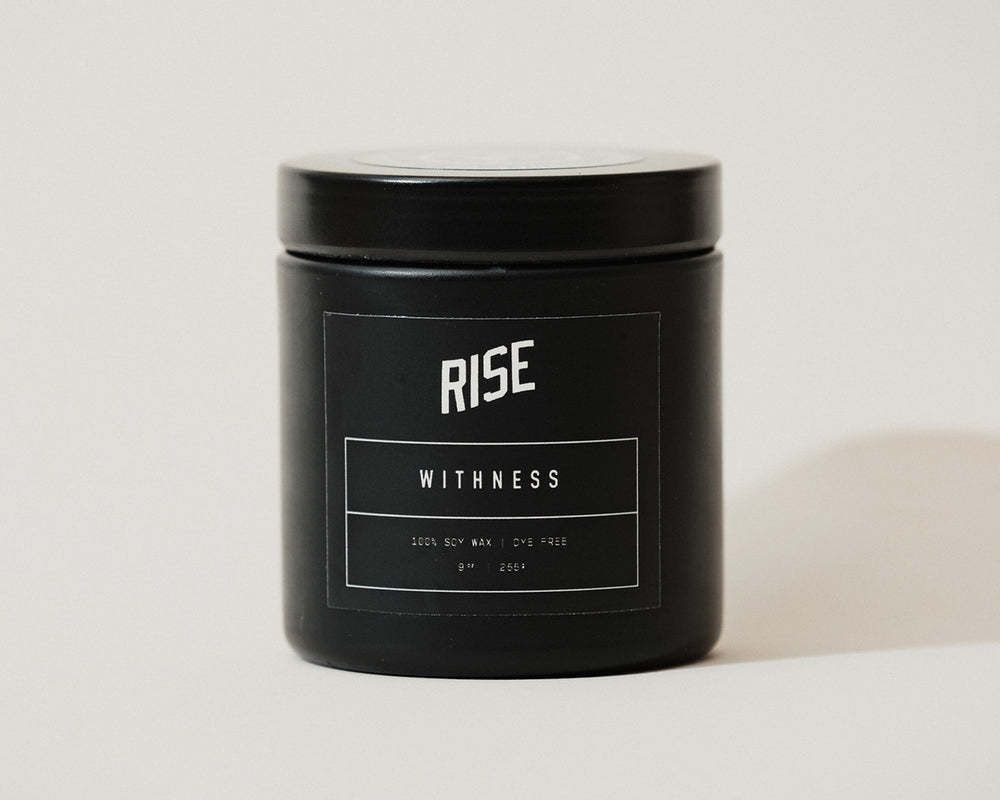 As a creative fundraiser for the month of May, Haven Candle Co. and the RISE Alumni Association collaborated to create a custom RISE candle, "Withness." Haven Candle Co. is a locally owned and operated business by RISE's very own Director of Operations, Brittany Burling! With notes of oakmoss and citrus, this candle brings a safe ambiance and sparks of energy - all feelings we strive to emulate when welcoming our program participants home. 
During the RISE Alumni Association's weekly supper club, alumni members worked together to create a brand identity for the RISE "Withness" candle, brainstorm names, and crafted our custom scent. This collaboration truly centered the voices and identities of our RISE graduates. 
For RISE, "withness" is a core value. To walk alongside people for personal and community betterment. Meeting people where they're at in a current moment with empathy, encouragement, and altruism.
We're so excited to partner with Haven Candle Co, not only because we cherish Brittany's hard work within our organization, but because Brittany works alongside Kimmie Spotts, one of our RISE graduates! Each candle is hand poured by Brittany and Kimmie in Omaha, Nebraska, are the highest of quality, locally owned, and truly embody one of our core values- withness. 
All proceeds will directly benefit RISE and our mission of ending cycles of generational incarceration. We think these will make fabulous gifts (for yourself or loved ones!) 
Get your RISE "Withness" candle here!