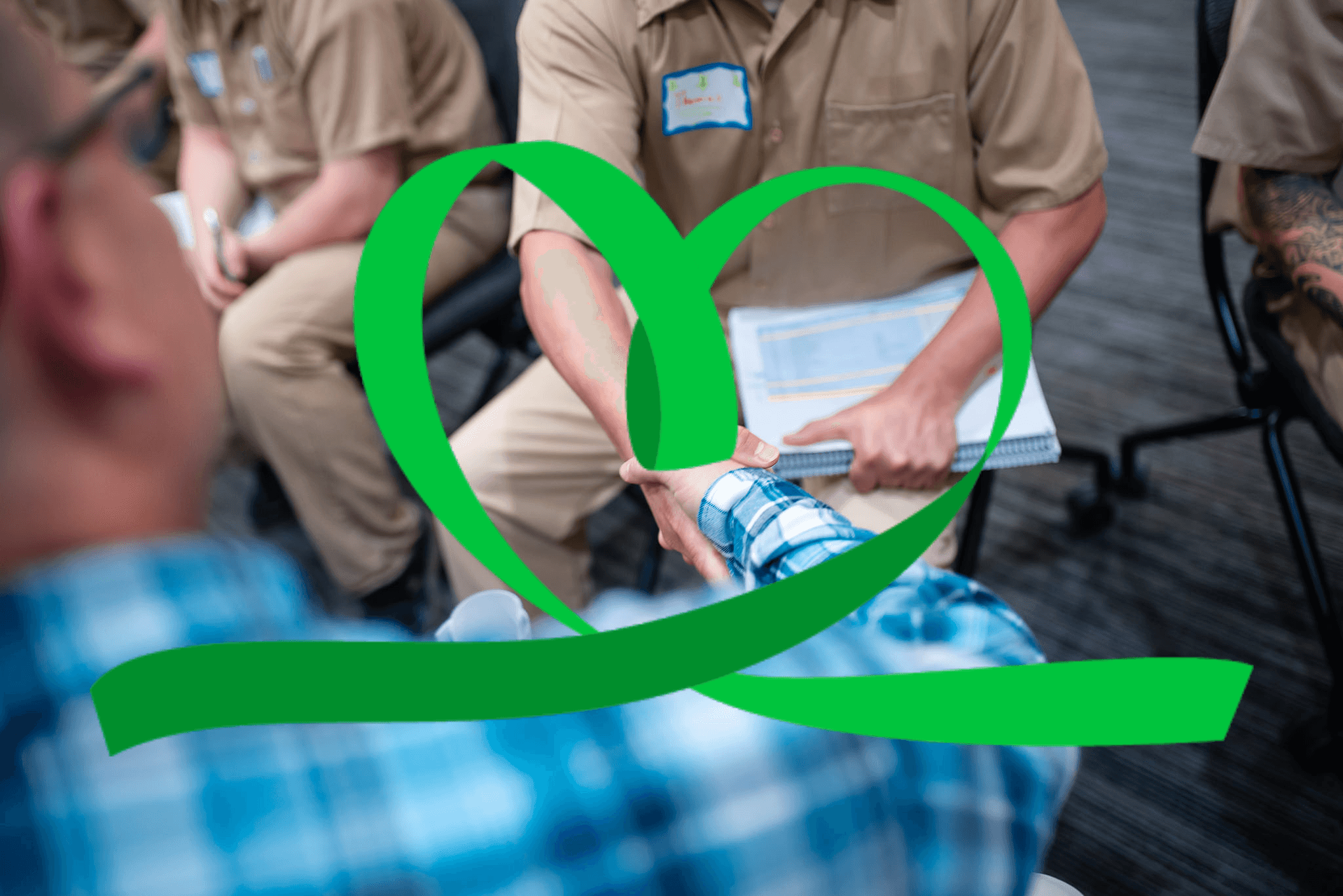 The RISE Diversity, Equity, and Inclusion Committee invites you to recognize Mental Health Awareness Month during May, as this directly impacts the people we work with and care about. 
In 2015, Health Justice reported on the impacts of mental health care deinstitutionalization and its impact on incarceration. The passage of the Community Mental Health Act of 1963 was based on the hope that former residents of state psychiatric institutions could find meaningful restoration of their lives back in the community with the help of local mental health care clinics. Unfortunately, the act did not work as intended because of poor coordination and implementation by community services. This continues today and is exceptionally important in the context of released prisoners because statistics show that 14 - 31% of the nine million inmates released from jail every year have a diagnosis of mental illness. 
As a result of the deinstitutionalization movement, more individuals with mental health concerns who might have previously been treated in mental institutions, were being sent to prison (figure below). Unfortunately, prison often worsens mental illness before individuals are released and the community is typically unprepared to meet the needs of reentry populations.
Prison Policy Initiative Mental Health: Policies and practices surrounding mental health
Police continue to be called to respond to mental health crises frequently resulting in violence or incarceration. The research below expands on mental health policies, practices, and inequities affecting justice-involved people.
Key Statistics:
Percent of people in state and federal prisons who have been diagnosed with a mental illness: 37% 
In locally-run jails: 44% 
Number of people experiencing "serious psychological distress" in jails: 1 in 4 
Percent of people in federal prisons who reported not receiving any mental health care while incarcerated: 66% 
Percent of police shootings in 2015 that involved a mental health crisis: 27% 
Portion of people jailed 3+ times within a year who report having a moderate or serious mental illness: 27% 
Lasting effects of incarceration: post-traumatic stress, anxiety, impaired decision-making, and more +
According to a 2022 study published in the journal Suicide & Life-Threatening Behavior, increasing suicide rates across the United States are disproportionate among populations most impacted by mass incarceration. Suicide risk was 62% higher among previously incarcerated individuals compared with the general population.
Improving Carceral Responses to People with Mental Illness
The Bureau of Justice Assistance discusses courtrooms across the country, judges, prosecutors, and defense attorneys are seeing increasing numbers of defendants who have serious untreated mental illnesses charged with committing low-level crimes. The University of California at Davis reports in the mid 1990's, courts across Canada and the United States reported these increases in excess of 10% per year. Traditional court processes do little to improve outcomes for many of these people as they cycle again and again through jails and courtrooms. 
As an alternative, court officials, working in partnership with leaders in the mental health system and local and state policymakers, have designed problem-solving mental health courts (MHCs). These courts depart from the traditional model used in most criminal proceedings. Instead, as a team and under the judge's guidance, prosecutors, defense attorneys, and mental health service providers connect eligible defendants with community-based mental health treatment and, in lieu of incarceration, assign them to community based supervision. 
MHC diversion programs are characterized by three key components: screening, assessment, and negotiation between court diversion and criminal justice staff. Screening involves the identification of defendants who are suspected of having a mental illness. Assessment involves the evaluation of identified defendants by a mental health professional.
The last component involves court diversion staff negotiating with prosecutors, defense attorneys, the courts, and community-based mental health providers to work towards having charges reduced or waived. Although the number of MHCs continues to increase across North America and abroad, data has only begun to emerge in the past decade suggesting MHCs reduce recidivism and improve outcomes.