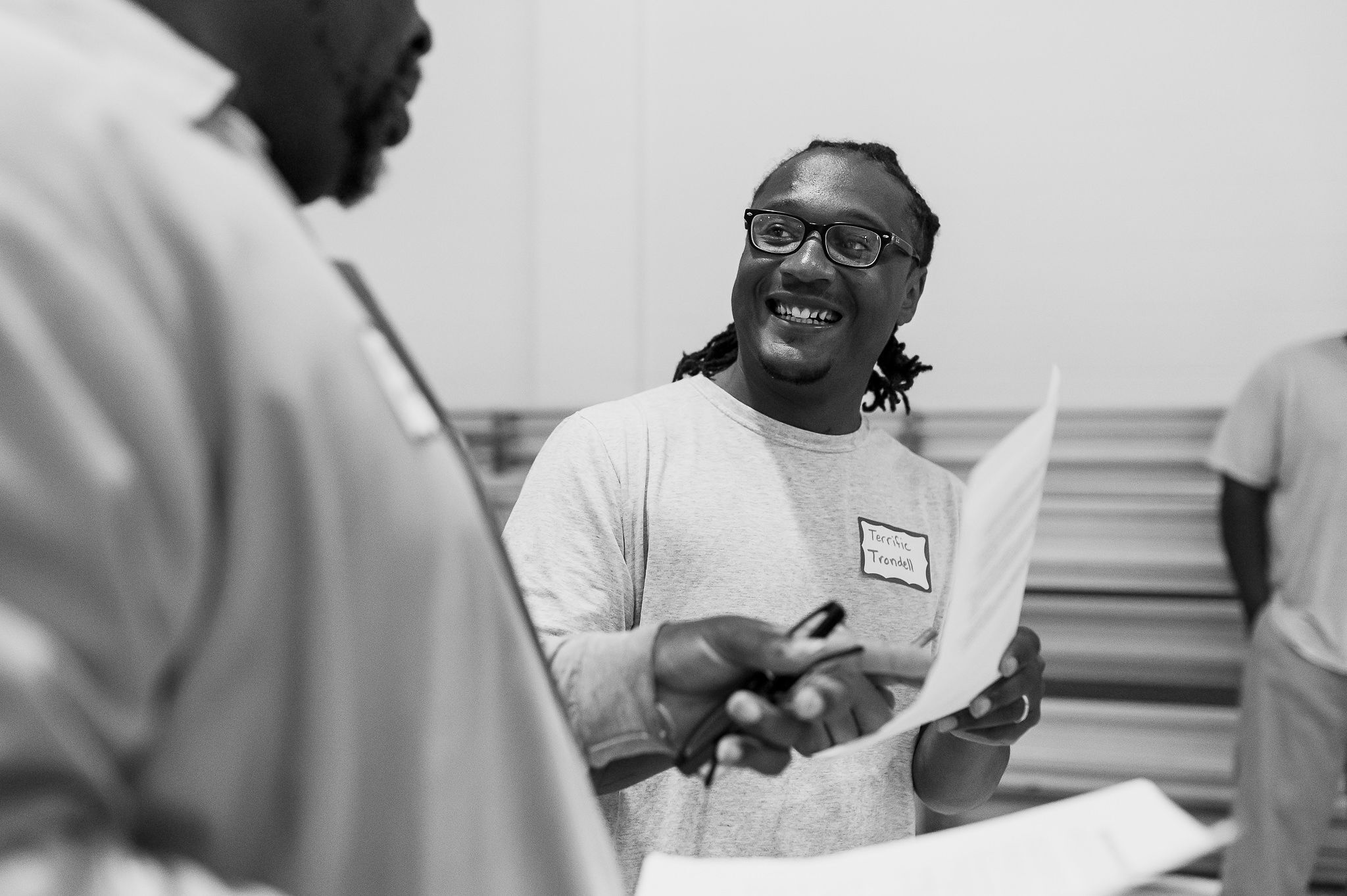 "Will this improve the lives of our Builders and program graduates and will it serve our mission to break generational cycles of incarceration?"
Every decision we make at RISE, big and small, starts with this simple question. This is our North Star in everything we do.
"What do you need?"
This is the question we constantly ask our Builders and program graduates to ensure we're focused on deploying the right programs, services and basic needs that will help them be successful during their incarceration and reentry. Our staff with lived experience in the justice system inform our programs and services based on their own experiences navigating incarceration and reentry.
"How can I help?"
I get this question at least once a day from businesses, volunteers and community members that care about the negative impacts of system overcrowding and understand the crisis of reentry. People who value public safety and also second chances. People wrestling with workforce gaps in their business and see reentry as a part of the solution. It takes a village to improve reentry outcomes and everyone has a part to play. I never tire of getting asked this question and always have specific, actionable answers based on the needs of the people we're blessed to serve.
Here are some recent examples:
Talent Plus is piloting an IT 101 Course for released RISE grads who will receive a Comp TIA IT Fundamentals certification upon completion that could lead to IT employment opportunities.
United Healthcare is providing financial support to RISE for the purchase of a van and support for the family program. The van will be used to transport people from community corrections centers to RISE offices for classes and services.
The Rose Theater is partnering with RISE on an 8 week camp this summer for children of incarcerated parents.
Union Pacific is partnering with RISE on the Second Chance Program to hire returning RISE graduates into statewide positions with the Railroad.
The Omaha Morning Rotary Club has provided support for RISE Youth and Family Program events and the Bellevue/Papillion Rotary Club is providing tablets for RISE reentry specialists.
Do Space is providing released RISE graduates in the greater Omaha area with Chromebooks and a year of wifi if they don't otherwise have access to a computer or an internet connection.
LinkedIn has added RISE to their Signature Partnership Program that provides financial support of RISE programming, volunteers for RISE events and LinkedIn coaching sessions on how to maximize use of the professional platform for released RISE graduates.
50+ individual volunteers from over 40 states in 2022 reviewing RISE participant resumes, personal statements, cover letters and business plans. 50+ Friends of RISE (FOR) that make monthly contributions and 130+ donors that supported RISE through recent giving days in Omaha and Lincoln. Unrestricted financial support remains my most frequent answer to "how can I help?" – unrestricted support allows us to allocate resources to areas of greatest need for our participants.
The list goes on. I hope our incarcerated brothers and sisters reading this are reminded that they are not forgotten, and there is a community that supports them. I would love hear from you if you want to help RISE and our shared mission to break generational cycles of incarceration. 
It takes a village and we can accomplish so much together.