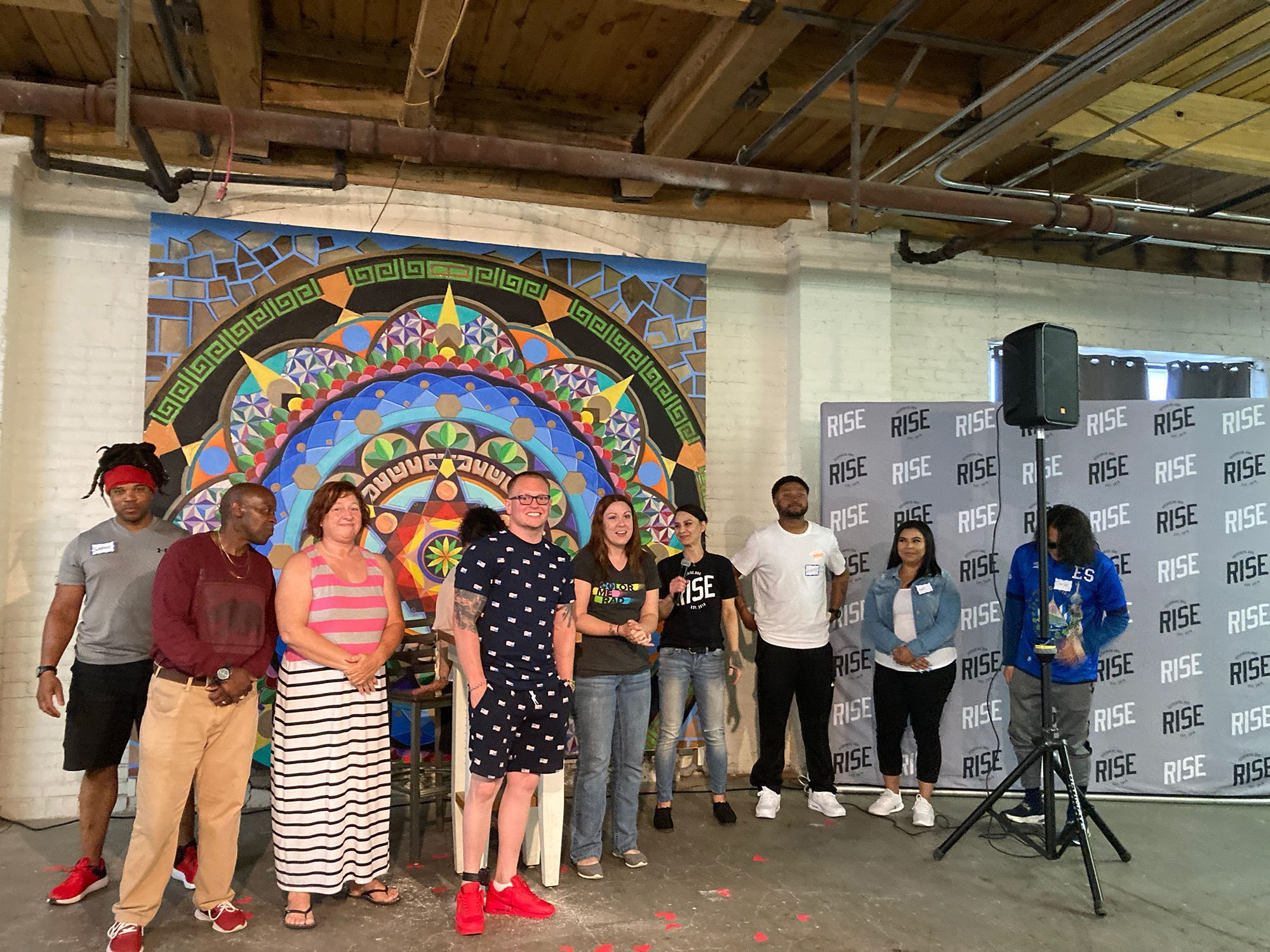 The community turned out for another successful RISE Family Wellness Collective showcase event located at the Hot Shops Art Studios, which highlighted storybooks written and illustrated by program participants during the Trauma, Grief, & Resiliency cohort and poems written during the Self-Actualization cohort.
Storytelling is the art that is specific to humans and it is the way we connect with each other and build empathy across experiences and cultures. The community shared space and witnessed these stories as participants attempted to move past trauma, normalize the discussion surrounding incarceration, and humanize these experiences. Natasha Kessler was our guide in writing the poems. She is herself a poet, author, artist, and educator.
The newest Family Wellness Collective cohort began on June 10: Positive Parenting. This unit is divided into three parts: growth and development across the lifespan, letting go of negative ways we may have been parented and reinforcing the positive aspects, and ways to be a good role model, mentor, and leader. The next showcase event will be on Friday, Sept.30, 5:30 – 8:00 pm.
We are so close to getting our first cohort[s mural up in Blackstone! The business owner who has offered their outdoor wall space would like to publicize and discuss the project with local news media. Details to come!
RISE Women's Wellness & Support Coffee Hours is running strong. All system-impacted women are invited. "Female" RISE graduates residing at Lincoln Community Corrections attend the Lincoln coffee hour. Sara Scdoris, Program Coordinator at CCC-L, continues to be a significant supporter.
Plans are in the works to begin to offer Trauma-Based Yoga Classes at Women's Community Corrections!
The Rising Dreams K – 8th Children's Social-Emotional Learning Program in collaboration with the Rose Theater has launched with 10 kids in attendance!
Youth & Family Program continues to support RISE program participants with: individualized and strengths-based parenting classes, Nebraska family law mediation, one-on-one support, testification at parole hearings, and providing resources as applicable.