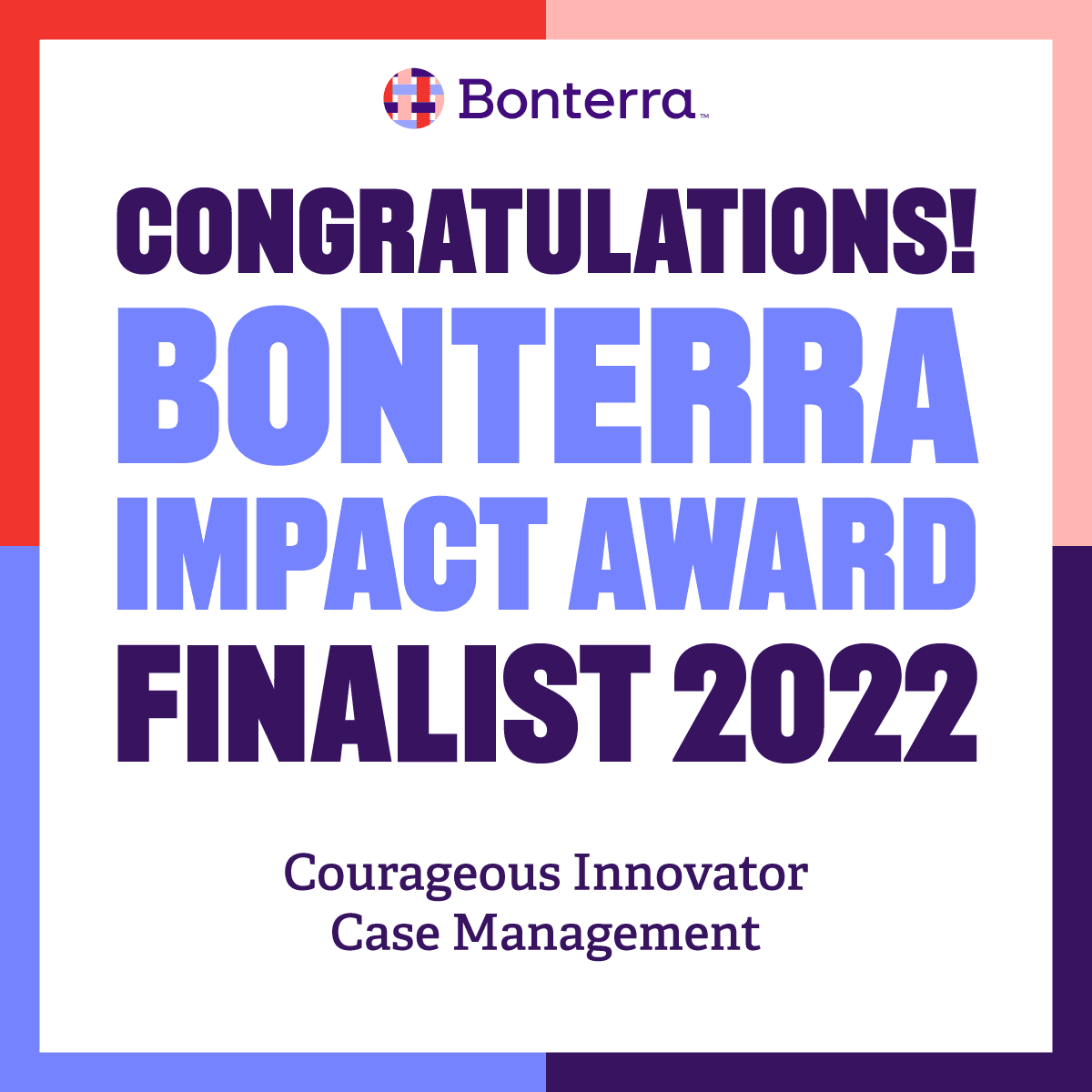 At RISE, data is more than a number. Data helps tell the story of our participants. Data allows us to see trends and gaps. Data supports our decisions.
Data allows us to serve our participants better so they have the best opportunities to succeed in life.
RISE utilizes Apricot, powered by Bonterra, to continuously improve which allows us to see our participants - and our organization - flourish and become change makers.
Because of our innovation with data collection, analysis, and application, RISE is honored to be a top finalist for the Courageous Innovator Impact Award for 2023!