Virtual Panel Discussion: Belly of the Beast with I Be Black Girl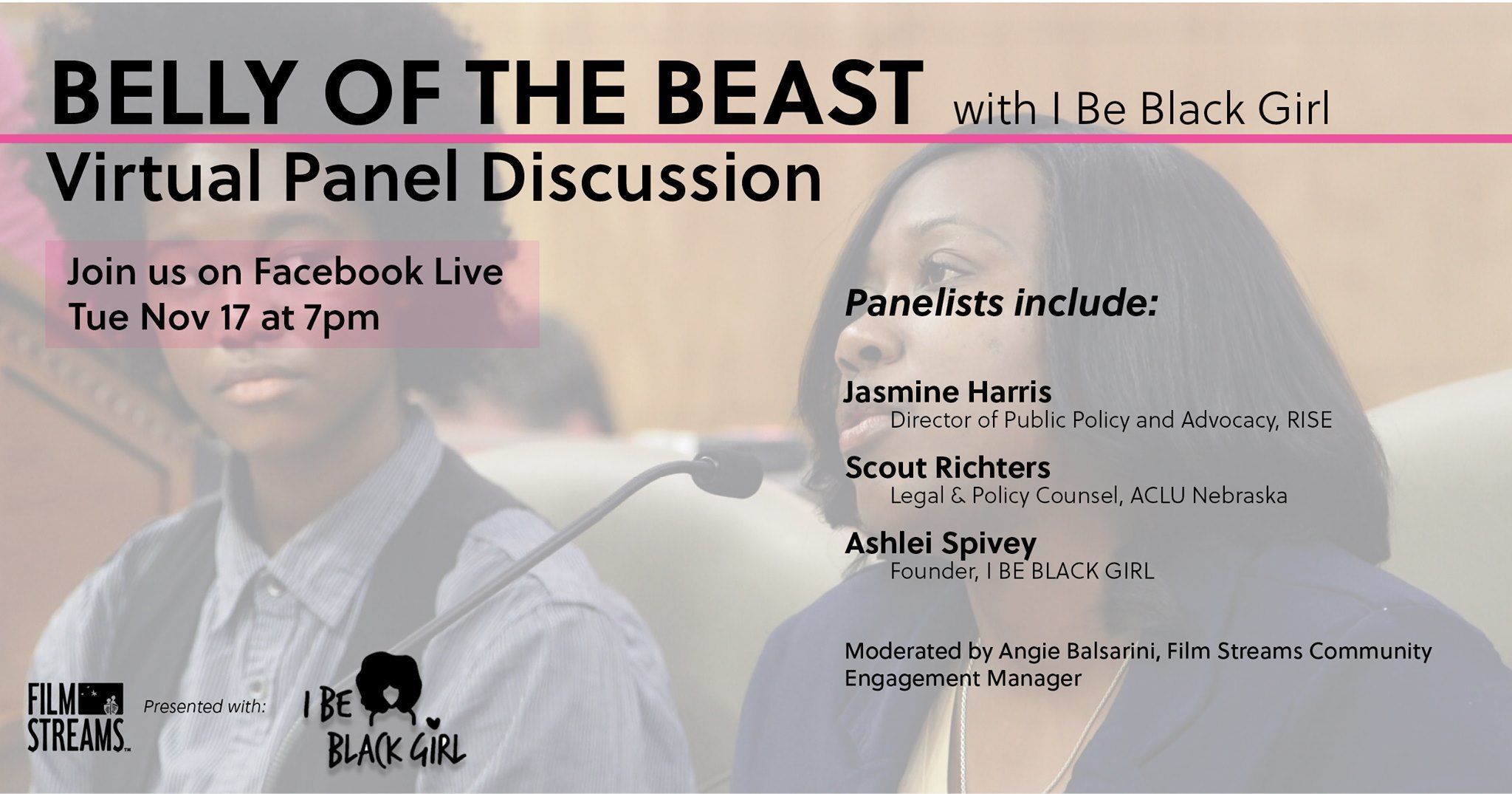 Join us on Facebook for an interactive discussion about topics in the film, BELLY OF THE BEAST. Panelists include local experts: Jasmine Harris (Director of Public Policy and Advocacy, RISE), Scout Richters (Legal & Policy Counsel, ACLU of Nebraska), and Ashlei Spivey (Founder, I Be Black Girl).
Trailer and streaming info here: https://filmstreamsathome.org/new.../belly-of-the-beast
About the film: When an unlikely duo discovers a pattern of illegal sterilizations in women's prisons, they wage a near impossible battle against the Department of Corrections.