Public policy and advocacy are integral to reducing the population of incarcerated individuals and eliminating the barriers people endure upon returning home after incarceration that fuel these high rates. RISE holds a unique position to be a major partner in progressing advocacy and policy in Nebraska that will impact individuals that have experienced its criminal justice system.
RISE's public policy work will:
Create opportunities for system impacted people to have their concerns and ideas voiced and heard during the legislative process
Bring together people impacted by the system, organizations, and other individuals to create a coalition to work in solidarity to advocate for changes in the Nebraska criminal justice landscape and the economic and social empowerment of people impacted by the system.
Lobby successfully for policy and legislative changes at all levels of government that impact the daily lives of people impacted by the system and their families for economic and social outcomes that include employment, housing, transportation, education, living conditions and civic participation. 
Have the resources, skills, training and built capacity to maintain policy and advocacy efforts.
RISE's public policy goals are:
Decreased incarcerated population in Nebraska's correctional facilities at the state and county levels with limited entry points into the system and more effective and efficient systems for post-release supervision, parole, community corrections/work-release and reentry efforts. 
Improved conditions while incarcerated that include living situations, increased access to needed programming and mental and behavioral healthcare. 
Equitable economic and social progress for people directly impacted by the system and their families to ensure access to basic needs, opportunities, and resources that will reduce barriers to reach their full potential and increase the quality of their lives.
---
Upcoming Events & Articles
---
Blog Posts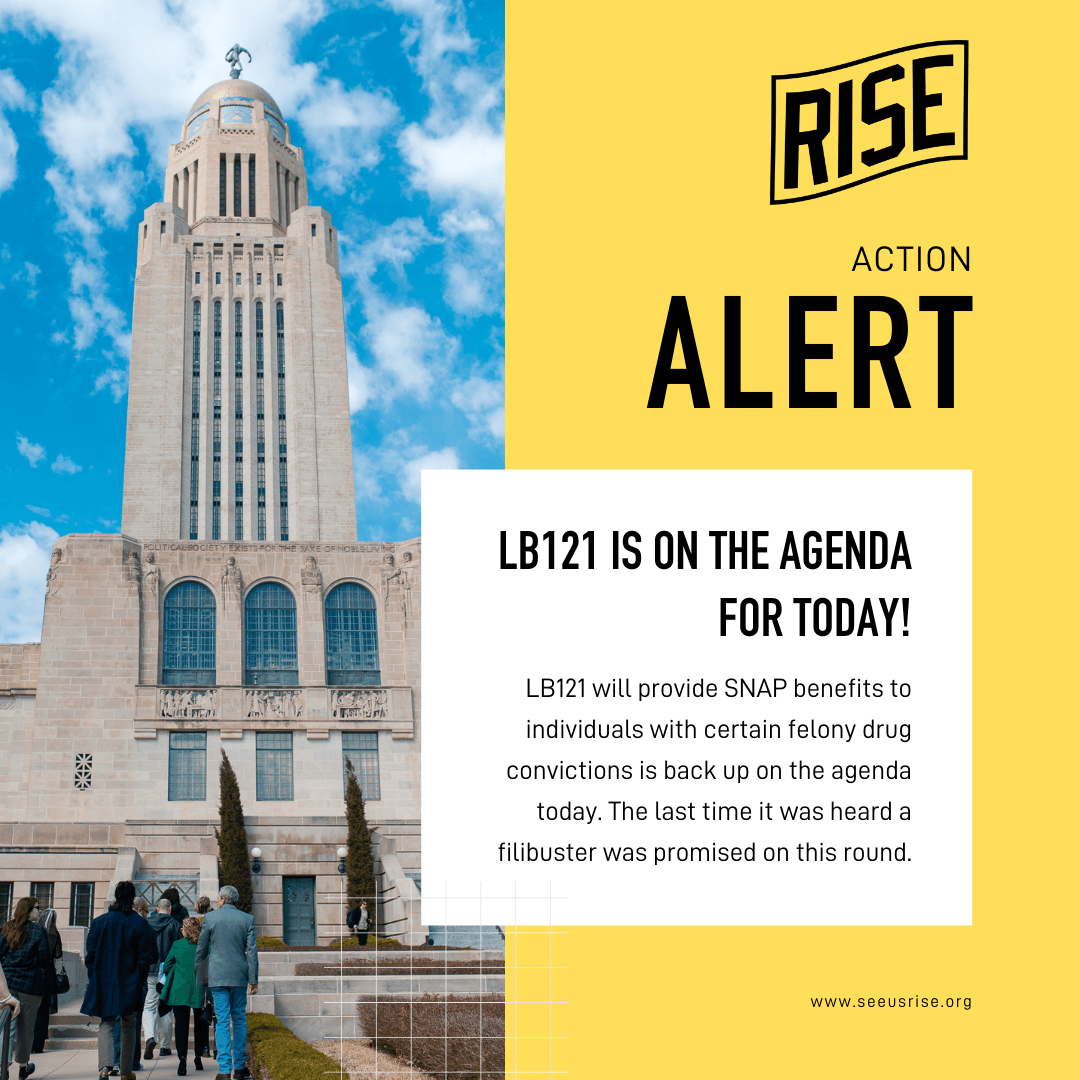 Last week was fraught with ups and downs within the legislature for criminal justice reform advocates. From vetoes to the stalling of key legislation, senators found themselves at the center of determining the future of Nebraska's criminal justice landscape.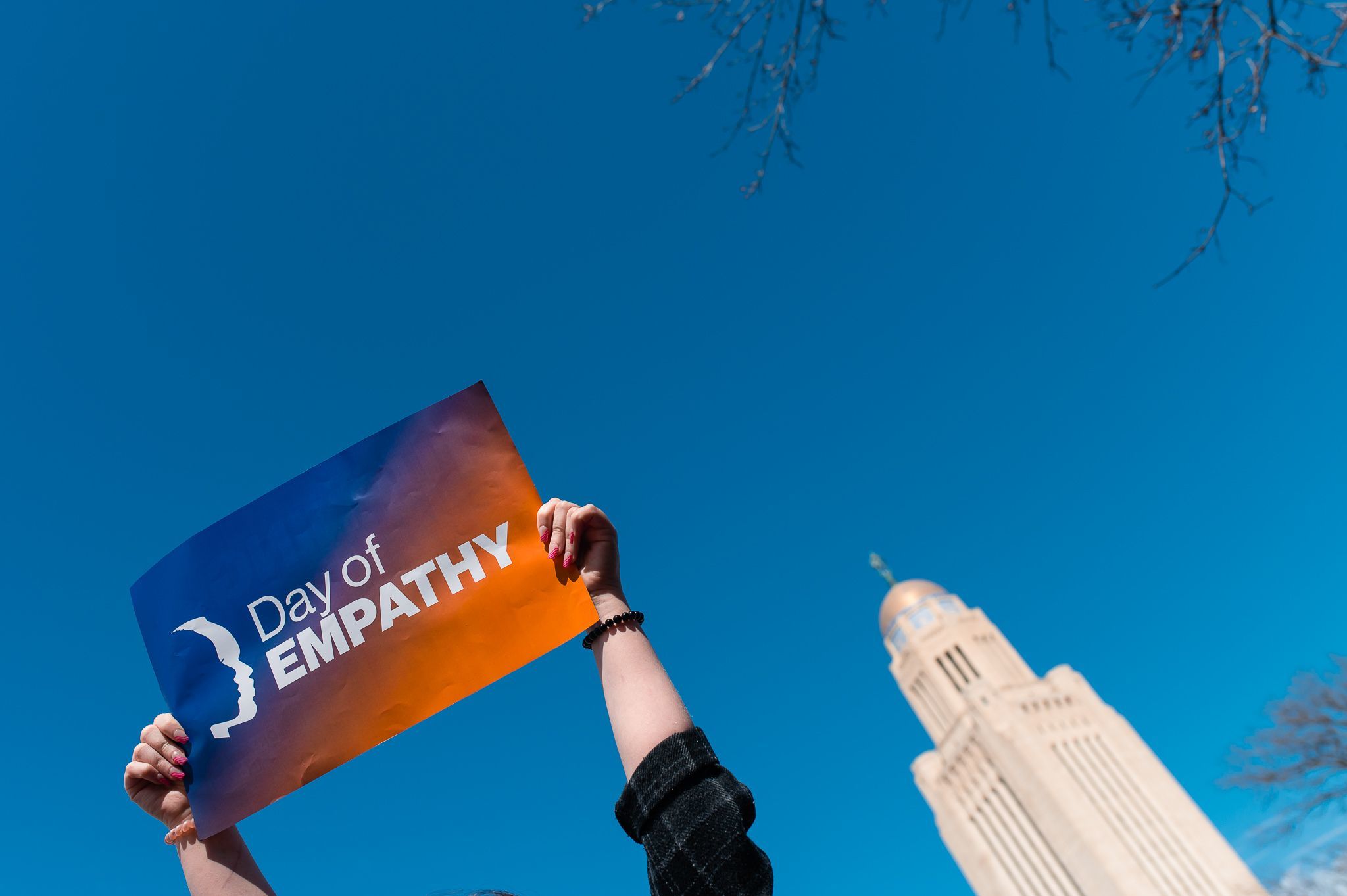 From the stories of perseverance from amazing individuals to senators sharing their priorities and what they will continue to fight for, this day laid the foundation for future events to grow and become more impactful.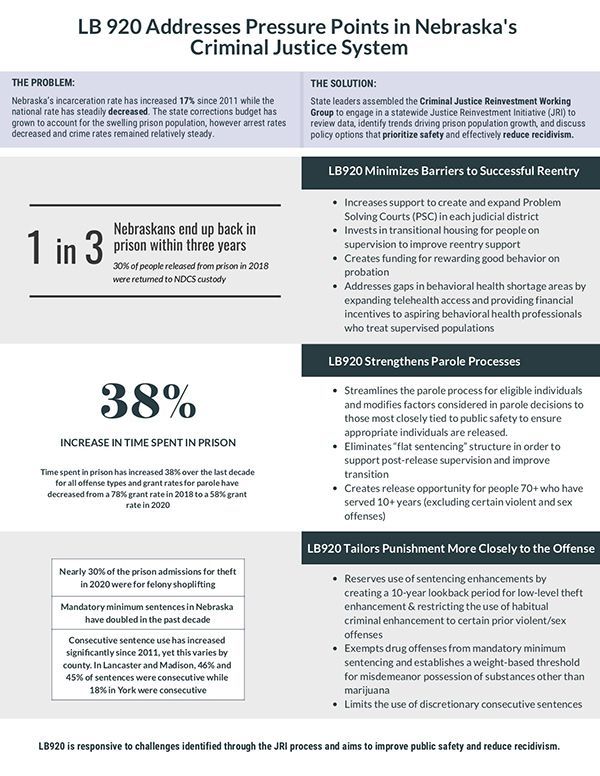 Nebraska needs criminal justice reform now. Our prison system is in an overcrowding crisis and we have the opportunity to do something about it. We need your help to make LB920 a reality!  
---