Priority Issues
Cash bail reform
Diversion and alternative programs
Parole process and eligibility
Correctional improvements
Mental, behavioral healthcare
Reentry barriers
Voting rights
Policy Agenda
Decreased Incarcerated Population

LB916 - Appropriate funds to the Department of Correctional Services for a community corrections facility

RISE's Position: Oppose
Status: Referred to Appropriations Committee
Click here for RISE's testimony on LB916

LB1004 - Change provisions relating to parole eligibility

RISE's Position: Support
Status: Referred to Judiciary Committee
Click here for RISE's testimony on LB1004
Improved Conditions

LB786 - Change rules on the use of restrictive housing and require screenings for serious mental illness, developmental disabilities, and traumatic brain injuries

RISE's Position: Support
Status: Referred to Judiciary Committee

LB1171 - Change provisions under the Healthy Pregnancies for Incarcerated Women Act

RISE's Position: Support
Status: Referred to Judiciary Committee
Click here for RISE's testimony on LB1171

LB1208 - Change provisions relating to restrictive housing, immediate segregation, discipline, and other conditions of confinement in state correctional facilities

RISE's Position: Support
Status: Referred to Judiciary Committee
Equitable Economic and Social Progress
---
Upcoming Events & Articles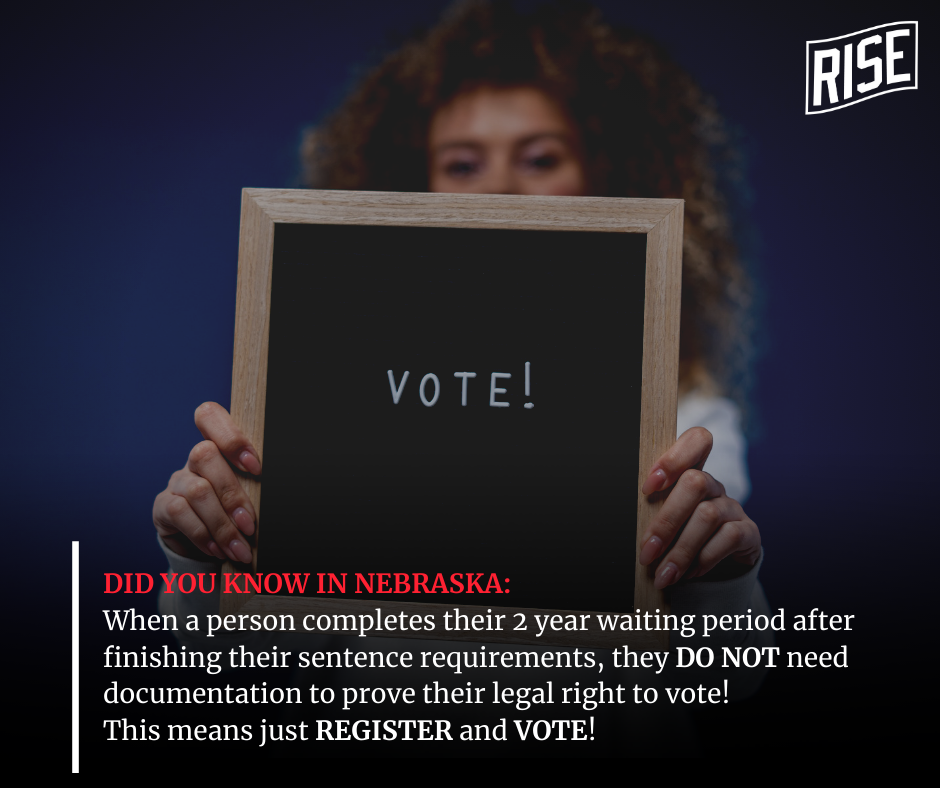 When a person completes their 2 year waiting period after finishing their sentence requirements, they DO NOT need documentation to prove their legal right to vote! This means just REGISTER and VOTE!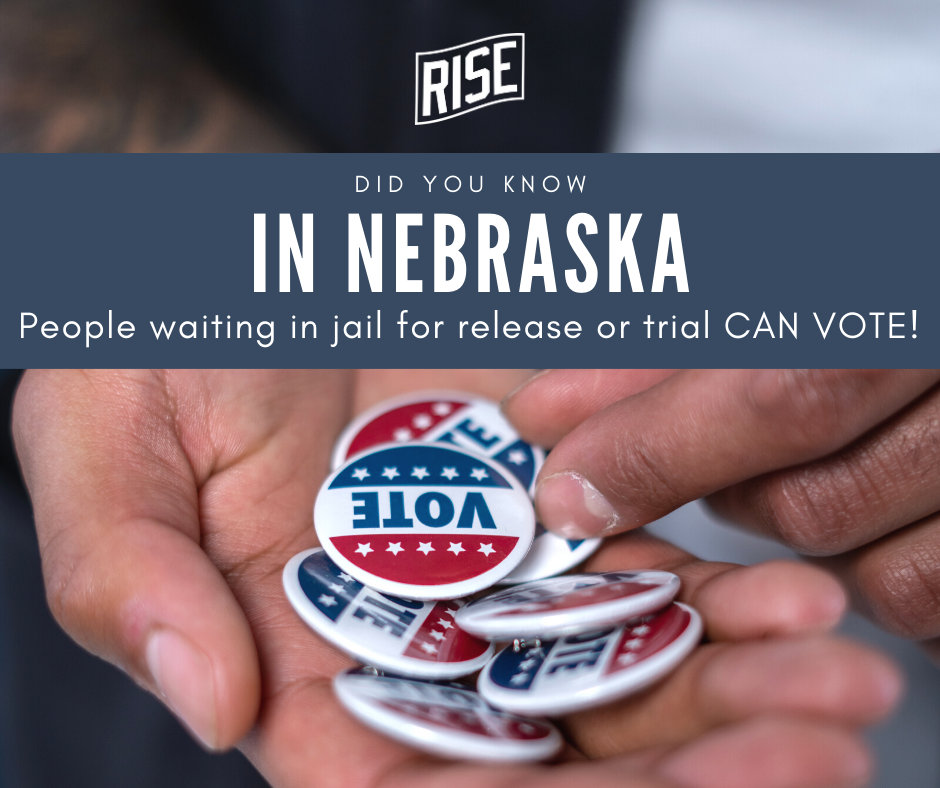 In Nebraska, people waiting in jail for release or trial are still eligible to vote.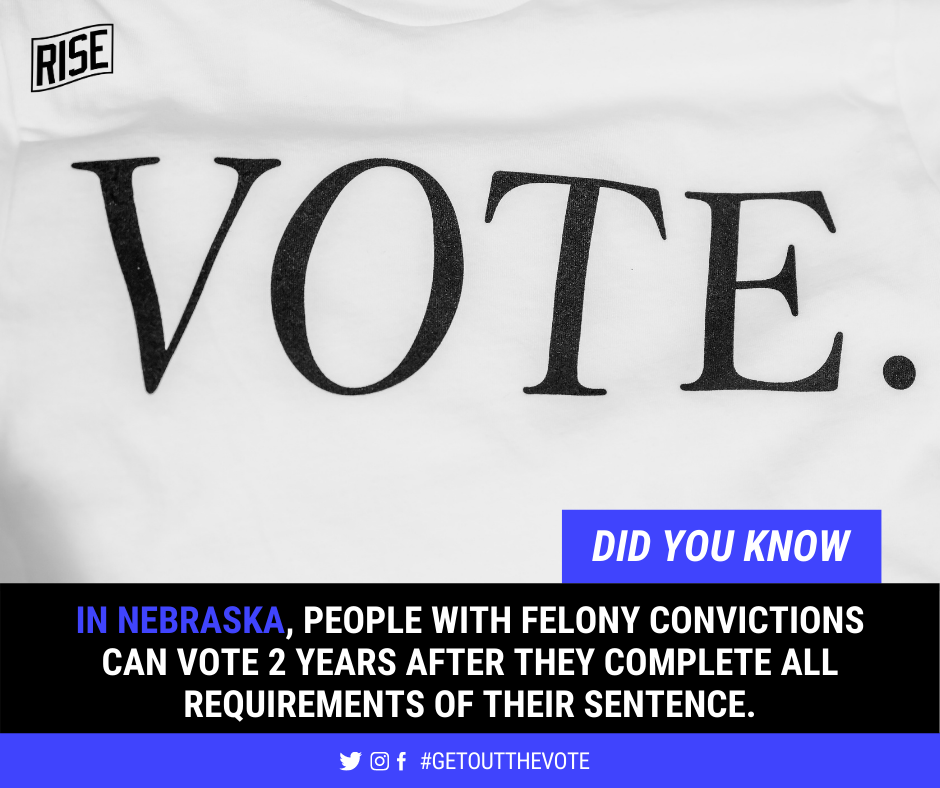 People with felony convictions in Nebraska can vote 2 years after they complete all requirements of their sentence! This means people can vote 2 years after they are released or complete parole/probation. 
---