RISE Reads Special Event: Sparrow in the Razor Wire with Quan Huynh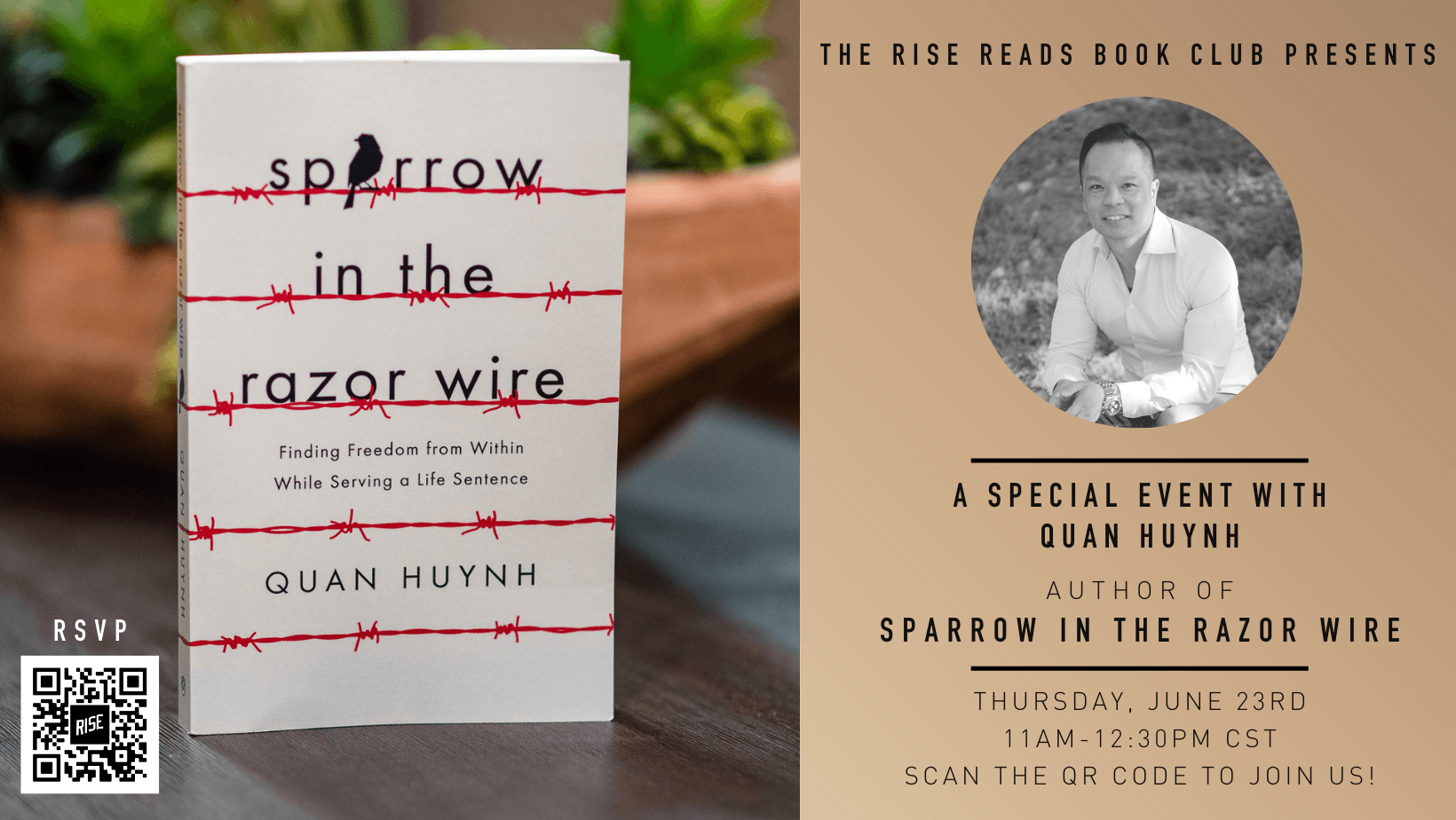 Join the RISE Reads book club for a special event featuring Sparrow in the Razor Wire author, Quan Huynh!
Quan Huynh spent 22 years of his life behind bars. In the midst of a life sentence, he found his freedom from within. He wishes to share that freedom with others.
Join us for an in-depth conversation with Quan about his book, lived experiences, insight into the criminal justice system, reentry, and where he is now.
Open to the public - all are welcome!